Projectors have steadily become more popular in recent years, as people are looking for ways to watch their favorite TV shows and movies without having to crowd around a small screen. If you're thinking of setting the projector up, read on for tips on getting started.
First, you'll need to find a suitable location for your projector. It's important to have a flat surface to project onto, so a coffee table or an end table is perfect. Ideally, it should be in a dark room or at night so that the picture is clear. It's also a good idea to adjust the zoom so that the image fills up your screen or wall. If possible, try to set the projector up so that it's pointing at a white wall or screen. This will help to reflect the light and make the image easier to see.
If you have a location picked out, the next step is to set up the projector itself. Start by connecting the power cord to the projector, and then plug it into an outlet. Next, take your HDMI cable and connect one end to the projector and the other end to your TV. If you're using an older TV that doesn't have an HDMI input, you can use a composite cable instead. If you're using a laptop, you may need to use an adapter in order to connect the two.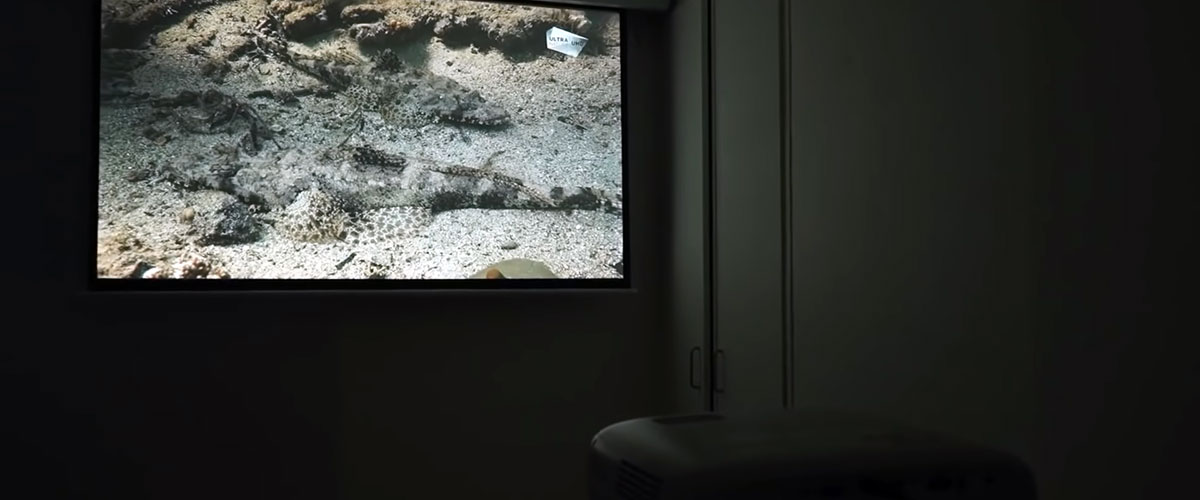 Once the projector is plugged in and turned on, you should see a white screen. If not, press the "Input" button on the projector until it displays the correct input. Use the remote control to change the volume until it's at a comfortable level. Don't forget to adjust the focus and zoom until the image is clear. If you're having trouble getting the image to look clear, try adjusting the positioning of the projector or moving it closer to or further away from the screen.
Finally, sit back and enjoy your favorite TV show or movie on the big screen! If you find that the image is still a bit fuzzy, try playing around with the focus and zoom until it's just right. On most projectors, there will be a knob that you can turn to focus the image. If the image is blurry, turn the knob until it's clear. With a little practice, you'll be a pro at setting up your projector in no time. If you have any questions about setting up your projector or troubleshooting any issues, be sure to consult your owner's manual for assistance.