If you have never experienced dirty electricity, lightning strikes, or power outages, you may not know how to protect your system from such incidents. In this article, I will tell you about the home theater power manager, an important and useful device. You'll learn about its benefits and types, and I will offer 3 of the most interesting models from different price ranges. This way, you can find answers to many related questions about the AV power conditioner. And first, let's understand what it is and what it's for.
What is a home theater power manager?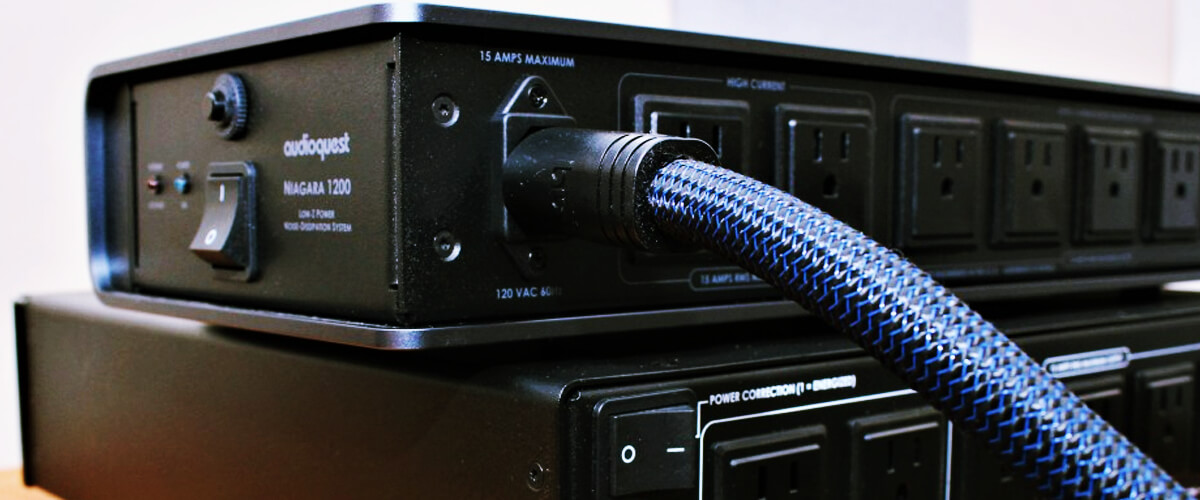 The home theater power conditioner (power manager) converts "dirty" electricity into clean electricity, providing stability and quiet operation. It can also protect it from voltage fluctuations and reduce power supply interference. It is not hard to guess that in this way, the operation of all your equipment is improved, including a longer service life.
Power managers vary in design (although they all have inputs that are isolated from each other to connect your home equipment) and price so that everyone can find the right device for their needs and budget. The more expensive and modern models have some advanced safety features: surge protection, sequential system power on/off, etc.
In addition to the above options, the power manager, when you connect all your equipment to it, gets rid of the ground loop, which can create additional hum. So you can understand that using a power conditioner not only saves your equipment but also affects the sound of your system by reducing, sometimes even eliminating, noises and hums.
Do you need a home theater power manager?
To answer this question, let's look at the situations for which the power manager is intended.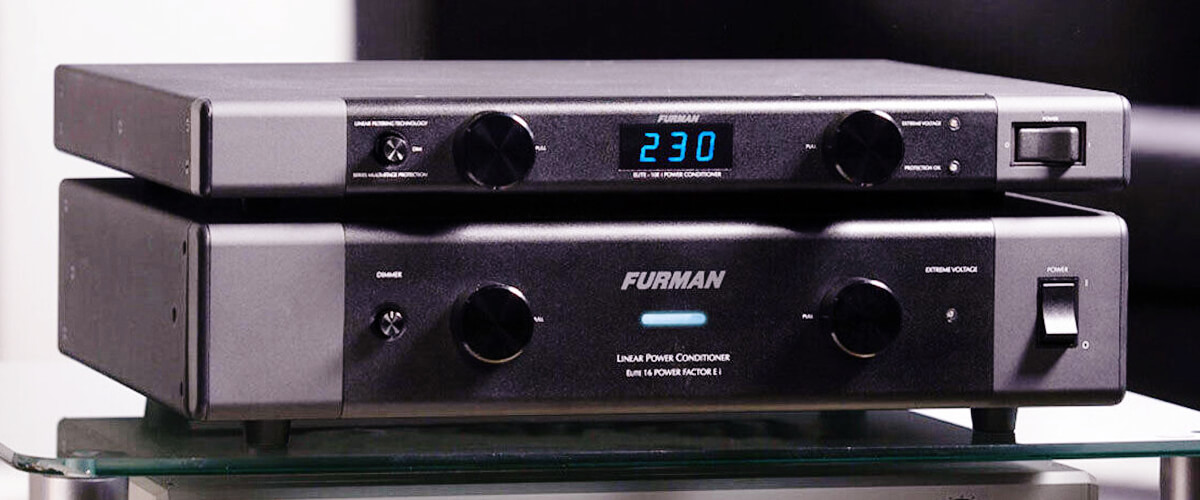 Power surges/variations
It is especially true for users who live in areas prone to frequent lightning strikes. Or also people whose home wiring quality leaves a lot to be desired. Or maybe your neighborhood has frequent power outages, sudden drops, and malfunctions. In this case, we cannot wonder "whether to buy…" For you, it is necessary because the power conditioner will knock out the equipment, thereby saving it from breakdown.
Dirty Electricity
Minor variations in line voltage do not cause rapid equipment failure/burning, but they significantly affect all appliances, killing them slowly. Another factor of unstable operation can be normal mode noise – a low-level power supply signal parallel to the original. You may have noticed your appliances clicking when you turn on other appliances or just lights. This effect is called dirty electricity. The home theater power manager filters out such a signal, providing clean power. In this case, you also get a cleaner sound.
Unnecessary noise and hum in your speakers
If you are confident in your home's electricity quality and never have power fluctuations, you may still hear a hum (interference) from your speakers. It is because the amplifier catches and outputs any low-level noise in the electrical circuitry through the speakers. In this case, the power conditioner also works as a filter to improve the sound of your system. But it's worth taking the time to select a device because some do the job too well, and you may lose out on the dynamics of your sound.
A surge protector versus a power conditioner
Some might rightly think you could buy a surge protector instead of a power manager. But the fact is that the two devices are not the same thing. And I will tell you more about the difference between the two in the next section.
I recommend using home theater power conditioners even if your home has new-quality wiring or you live in an area where there are practically no natural disasters. Given its wide range of uses, it will be useful in any case.
Difference between a power conditioner and a surge protector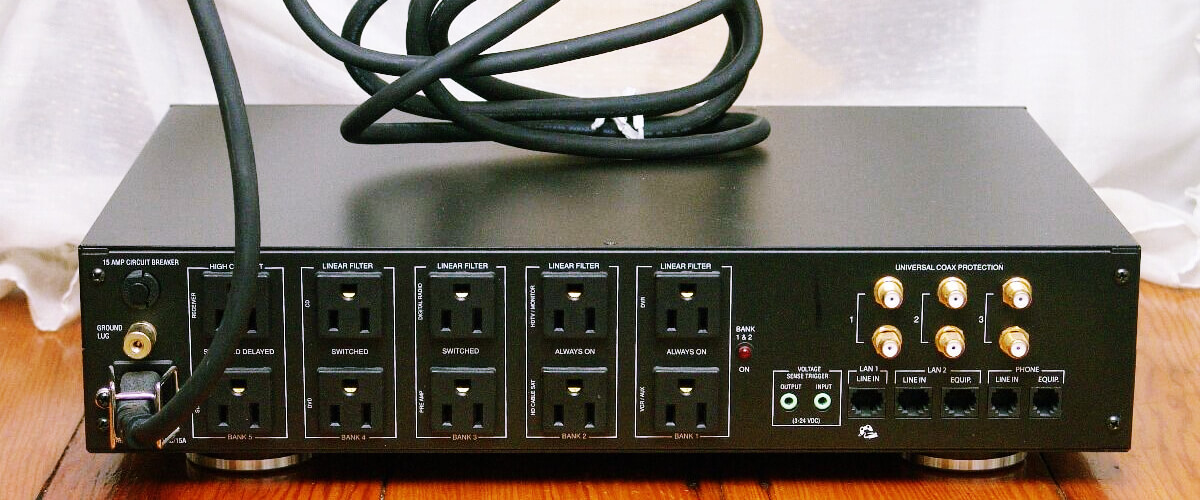 For those who still think that surge protectors and power conditioners are the same things, let's take a closer look at them, compare them, and determine the advantages and disadvantages of each.
Surge protectors look like extension cords connecting multiple devices and protecting your equipment from power surges. It is due to the MOV (Metal Oxide Varistor) semiconductor and gas dischargers that bleed electricity into the ground wires. In fact, this is their only purpose.
The advantages of surge protectors include their low cost. But a huge disadvantage is that they will not protect against too much overvoltage (for example – lightning strikes in the house) because they do not shut down the equipment. In this case, your surge protector will fail along with your AV.
Power conditioners have an extreme voltage shutdown feature (EVS or Extreme Voltage Shutdown technology). This statement is true for most devices. It shuts down all devices in case of extreme voltage without harming your equipment or the theater power manager itself.
Additional advantages of the power conditioner over the surge protector are the presence of digital filtering, which reduces electromagnetic interference (EMI) and radio frequency interference (RFI). It is especially useful when you are not sure of the power source. As a result, you'll get a clearer sound from your home theater.
In addition to the above, the power manager does an excellent job of ground loops with its built-in isolated transformer, eliminating noise. So such a device can be safely called a noise-reducing power strip.
We can conclude that power managers protect against overvoltage more safely than surge protectors. In addition, they eliminate (or greatly reduce) noise in the sound and provide cleaner power to your equipment, resulting in a cleaner sound.
How much should I spend on home theater power management?
Home theater power managers can be bought at completely different prices, but of course, they will differ in the number of outlets and functions. Therefore, I suggest you look at the three main price categories:
Budget models are in the $100 to $150 range. Anything cheaper is a surge protector, even if the name says otherwise. I don't recommend cheap power conditioners for expensive audio systems you care about.
Mid-priced models are in the $300 to $600 range, and these are the most popular options that will work for most users. If you opt for cheaper devices, these voltage regulators will provide the protection you need, but their noise-filtering capabilities will not be great.
The more expensive segment – top-level models can be purchased for around $1000 – $5000. These are ideal for protecting your home theater equipment and eliminating most noise.
Below you will find a selection of the optimal devices from each price category.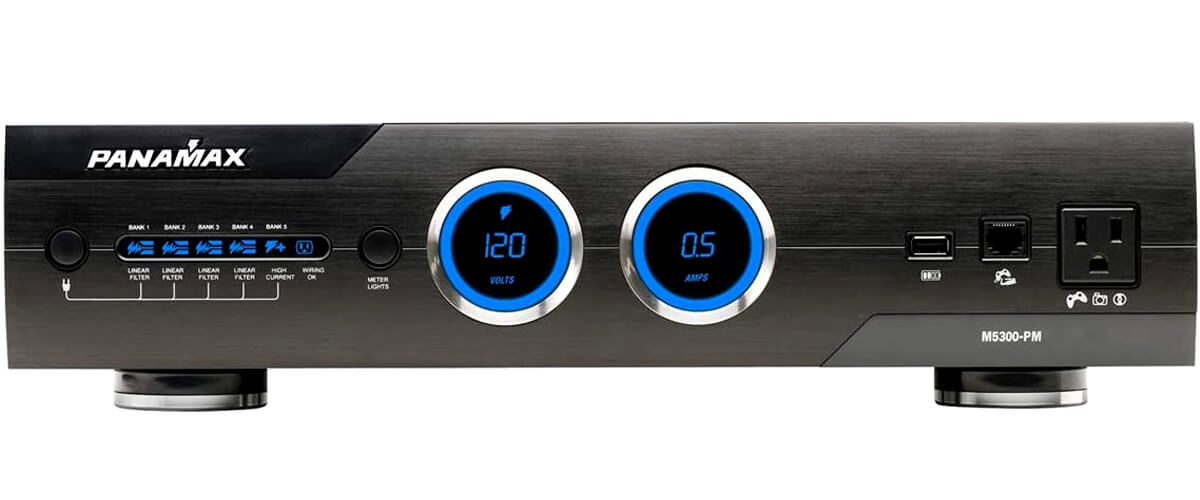 The finest option in my selection is the mid-priced Panamax M5300-PM, which looks more like a kind of DVD player (17″ x 3.5″ x 12.75″) and has two circular displays on the front panel (digital voltmeter and ammeter). Not only will the device protect your home theater from voltage spikes (it shuts down the system when it exceeds the 142V (+/-8) threshold or drops to 90V (+/-2)), but it also eliminates RFI/EMI interference (100KHz-2MHz) and can dampen even minor current fluctuations. According to the manufacturer's statement, you get "a crisp, pristine picture and sound", and the clean power level is rated 4.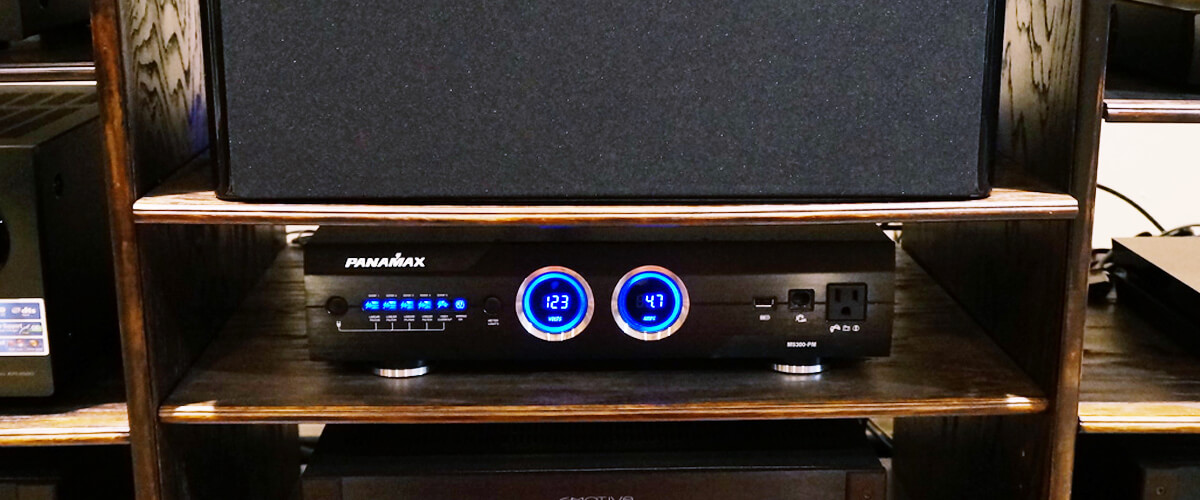 The M5300-PM can hook up 11 devices rated at 15A (5 isolated pairs of outlets on the rear panel, so that system components won't interfere with each other and 1 outlet on the front). It's also worth noting that 5 outlets are always on, 4 switched, and 2 switched to high current (for amplifier or subwoofer). On its front panel, you will also find a USB socket for charging, as well as a LAN gaming port.
Of the extras, it offers Ethernet and coaxial RF protection, for which it has 2 sets (3 jacks) of protected Ethernet jacks and 1 jack on the front, 2 protected phone jacks, and 3 sets (6 jacks) of coaxial connections to protect your satellite dish or cable TV.
A great functional device at an affordable price!
AudioQuest Niagara 1200 – also great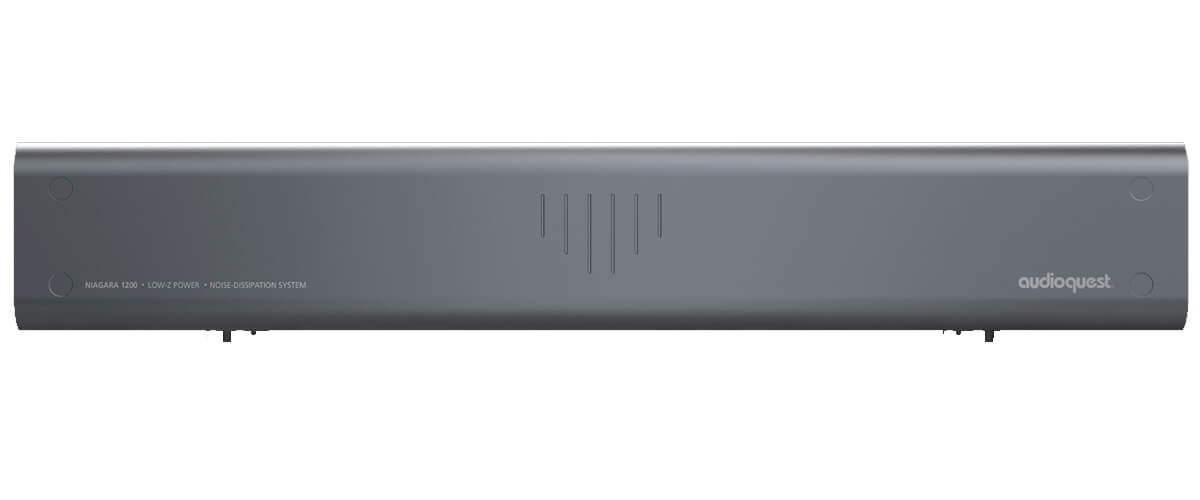 Also great, but from the category of expensive devices, is the AudioQuest Niagara 1200 premium power conditioner. It is highly regarded in connoisseur circles for its quality of performance and the fact that it does not affect sound dynamics, so that it may be suitable even for audiophiles.
Designed to connect only 7 devices, the power manager looks extremely simple, with no accents, no displays, and a pretty impressive size (19.4″ x 3.2″ x 7.5″). But even to the touch, you will know this is high-end equipment. The side panel features a Power On switch, Extreme Voltage (withstands surges up to 6000V/3000A), Power indicators, and a fused circuit breaker (15A).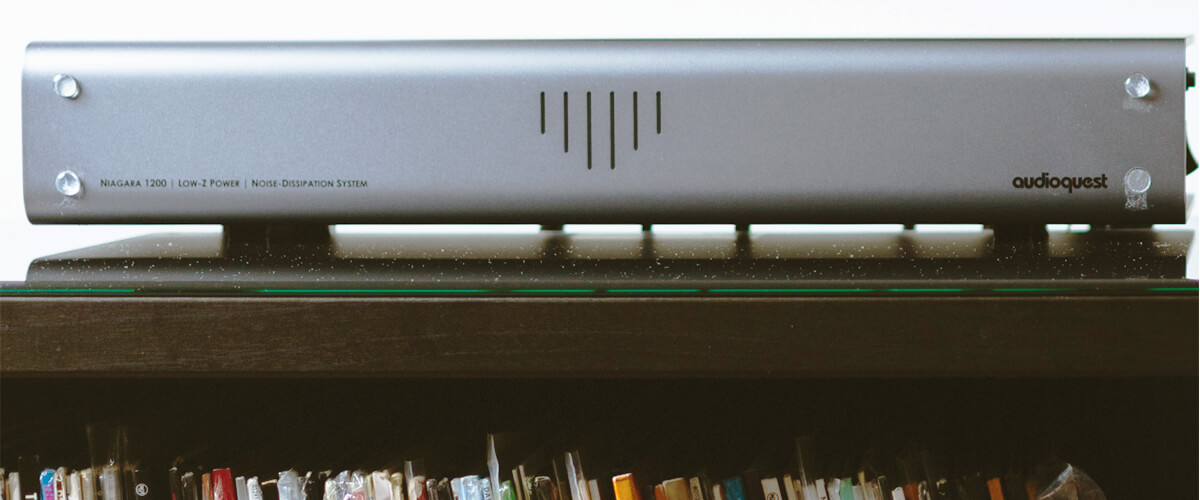 These outlets deserve detailed attention because each is made of AudioQuest NRZ Series low impedance silver/beryllium and features the AudioQuest Ground Noise-Dissipation System with Level-X (20kHz – 1GHz) linear noise cancellation technology. This is truly audio equipment with an amazingly low noise level.
2 high-current outlets are for a subwoofer, amplifier, or speakers; the other 5 can be connected to any video equipment (DVD/Blu-ray players, TV, PC, etc.).
If you compare it with the previous model, here you will not find coaxial or telephone/LAN inputs and outputs; it does not come with an expensive cable. So you'll have to spend even more, but doesn't your home equipment deserve it?
Furman M-8×2 – best budget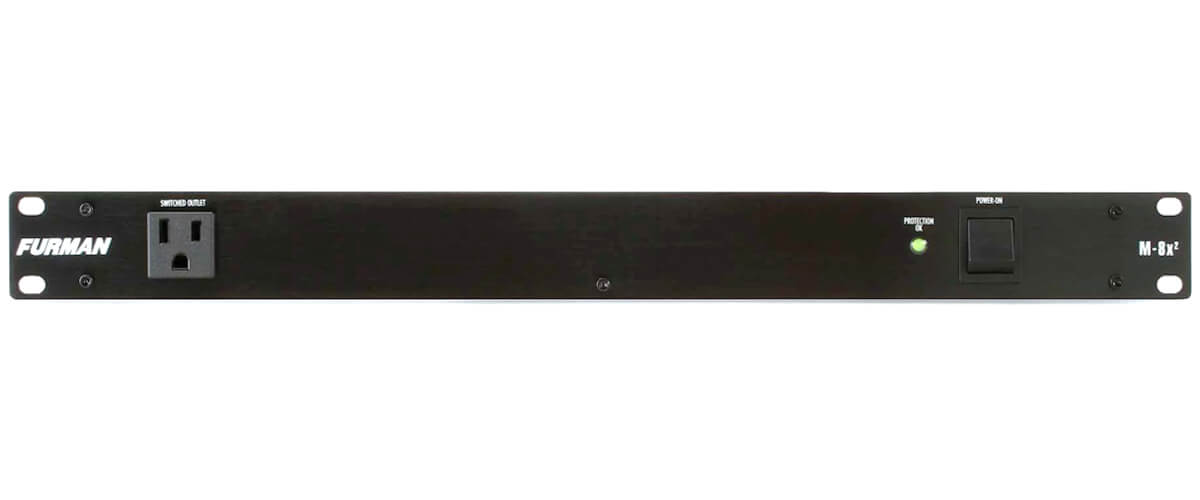 The budget power manager of my selection is the simple but reliable Furman M-8х2, a Merit Series representative that has a compact size (19″ x 3.75″ x 1.75″) and looks like a black steel extension cord.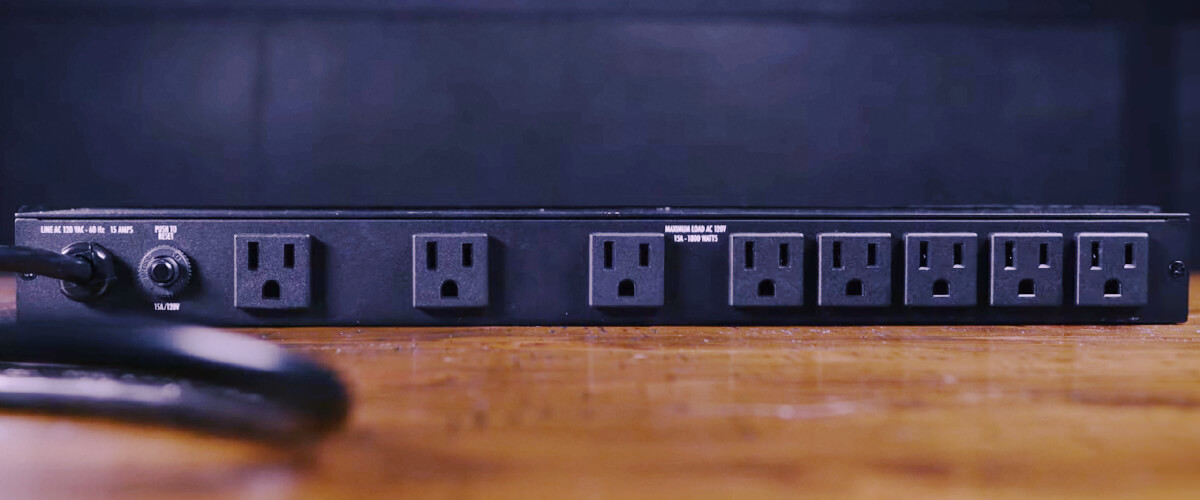 The unit provides surge protection with a maximum continuous operating rating of 130V. A feature of this model is the presence of RFI/EMI filtering with LiFT technology (200 KHz – 2 MHz) for all 9 outlets rated at 15 A. By the way, one of the outlets is located on the front panel, and the other 8 on the back (as well as the Reset button), and so it is very convenient to connect even bulky adapters. On the front panel, you'll also find an LED indicator showing everything is working steadily (green light) and a big square Power On button.
Yes, it's a simple device with no frills or extra features, but the Furman M-8×2 handles its basic task well.
FAQ
Do power conditioners affect sound quality?
Power conditioners affect sound quality because they reduce (sometimes eliminate) external noise and hum (electromagnetic interference (EMI) and radio frequency interference (RFI)) by passing clean power to the equipment through built-in filters. In addition, the amplifier catches any low-level noise in the electrical circuit, and you may hear interference from your speakers even when the voltage is stable. But consider your choice of the power manager, because some can make the sound flat.
Will a power conditioner get rid of hum?
Yes, the power conditioner will get rid of the hum. This function is one of its purposes and is provided by digital filtering. These filters clean up "dirty" electricity, deliver clean AC, and reduce ground noise. As a result, you get a cleaner-sounding home theater.
Do power conditioners save energy?
The power conditioner conserves energy by equalizing electricity transmission to the home theater equipment and protecting it from power surges. This reduction in energy consumption is in the order of 10-15%.
Will a home theater power manager stop a ground loop?
Yes, the home theater power manager does an excellent job stopping a ground loop. The unit's isolated transformer removes noise with in-phase signal rejection.