A DAC amp combo is exactly what it sounds like. Usually, they are a combination of a DAC and a headphone amp. In other words, this is a DAC with a built-in headphone amplifier.
In all DAC amp combos, an amp is designed specifically for headphones. If the amp is needed for speakers, then you should look towards AV receivers.
A digital amplifier is really a DAC with a higher voltage level to some degree. The way they achieve that is dependent on the design.
The DAC takes a digital bitstream and uses either a resistor ladder or Delta-Sigma accumulator to convert digital numbers (16-bit, 24-bit, or even 32-bit) at a given rate (44.1KHz, 48KHz, 88.2KHz, 96KHz or multiples) and builds an analog signal from 0-2v for consumer equipment.
The digital amp is built to take a digital input stream and create a high-level signal that is suitable to drive speakers directly. There are a couple of different architectures to do this. One of the most interesting is the one developed by NAD, which is essentially a switched-mode amplifier that takes in the digital signal and amplifies it to a high-level pulse signal and then uses output filters to smooth the resulting waveform.
In the article, the goods are divided into price groups for the convenience of choice. However, if you don't know what device you need, then pay attention to the "under 200" category. Gadgets from there are perfect for buyers with a limited budget and a desire to start somewhere. Also, if you have money and want to get the best DAC amp combo that will provide quality for many years, take a look at "under 500". In these groups, there is a perfect combination of price and quality.
Our pick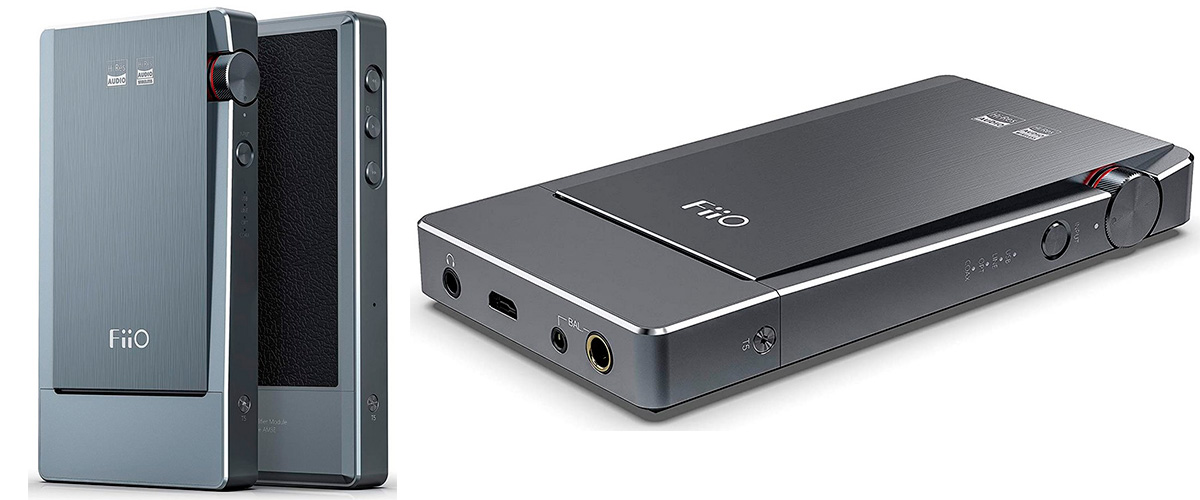 FiiO Q5S
Best DAC Amp Combo
The extremely powerful flagship DAC and amplifier has once again set a new bar in performance.
Best DAC Amp combo under $100 Reviews
FX Audio DAC-X6 – best under $100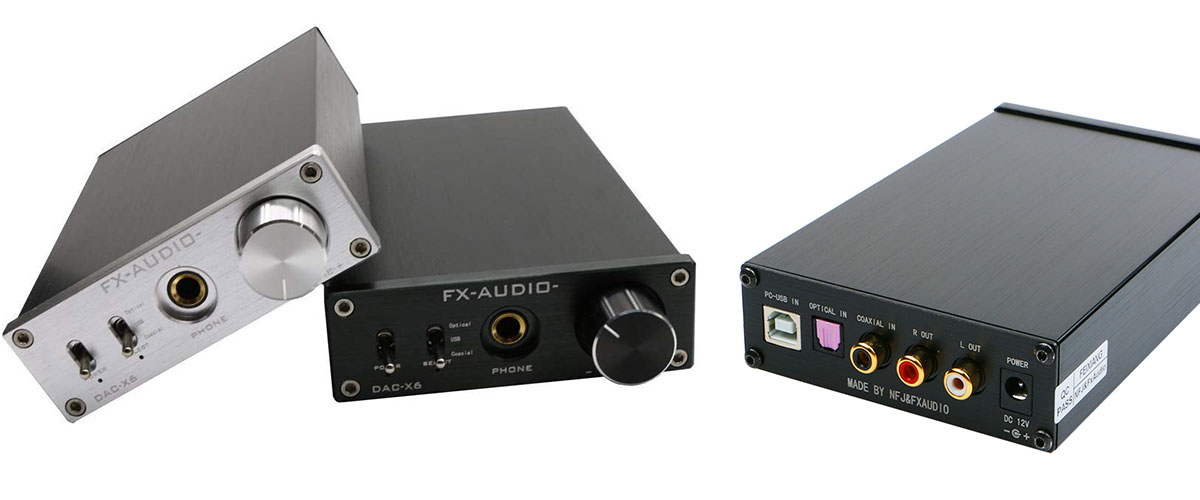 DAC-X6 is a low-cost device that is a USB DAC that can operate as a computer sound card, receive and process digital OTG signals from a smartphone, and also play a signal received via optical and coaxial inputs. Also, from the output interfaces are available, a headphone and two channels "R" and "L" for acoustics.
The DAC-X6 has a pretty good chipset. So, the chips are responsible for sound processing: CS8416 + CS4398 (the same is installed in Fiio x3 – 2, as well as xDuoo x3) + OPA213, for the amplifier part: OP275 + TPA6120 chips.
The best DAC amp under $100 is made of metal, the assembly is high-quality, without complaints. Size and weight are surprising. This toy is not one of the smallest.
DAC-X6 has a set of connectors – both USB and optical and coaxial connectors. This allows you to connect not only a computer but also a TV, console, or CD! The source is selected by the switch.
DAC-X6 supports sound in the so-called dense – up to 14 bit / 192 kHz via both USB and optical connectors. The USB connection is compatible with UAC1 and does not require the installation of additional drivers – it is directly supported by all modern operating systems supporting USB Audio Class 1.0. The DAC device is used in the production of CS4398 from Cirrus Logic. The SPDIF receiver comes from the same company. This is CS8416. The VT1630A chip produced by VIA is responsible for the operation of the USB connector.
Pros
The music in 24/96 and 24/192 sounds magical, and if in optics, in general, an immersive atmosphere is created
The low-frequency range is very well worked out
Does not heat up during playback
Cons
Windows volume control does not work. You can only turn off the sound completely
FiiO Q1 Mark II
The Fiio Q1 Mark II DAC supports PCM up to 384 kHz/32 bit. It comes with a built-in DSD256 level decoder, discrete dual crystal oscillators for different sampling rates, and perfectly accurate digital-to-analog conversion. In addition to the line input/output jack, this FiiO device offers a single-headed 3.5 mm headphone jack and a 2.5 mm balanced headphone jack. The 3.5 mm headphone output works with many standard letters, while the 2.5 mm output works with balanced headphones. On the right side of the appliance, you will find two LED lights. When the first one is on, it means DSD decoding is active, while the second one indicates the power is on.
Instead of drawing power from your smartphone, FiiO has supplied this DAC with a 1800mA battery that claims to last an average of ten hours. The model feels great to hold, however, the large volume knob means that you can't use it when the appliance is lying on a surface since the dial makes contact with the surface.
Pros
Well-balanced frequency range – tinkling highs come without an undue sharpness
Comes in an all-metal shell of the original Q1 with an anodized sandblasted finish to the outer shell for easier gripping
In high-gain mode, the Fiio Q1 Mark II can drive high impedance headphones, and the bass adjustment mode will help you enjoy all genres of music
Cons
On a Windows laptop or desktop, a driver needs to be installed before you can use the device as a DAC
No wireless functions
Best DAC Amp combo under $200 Reviews
Topping DX3 Pro – best under $200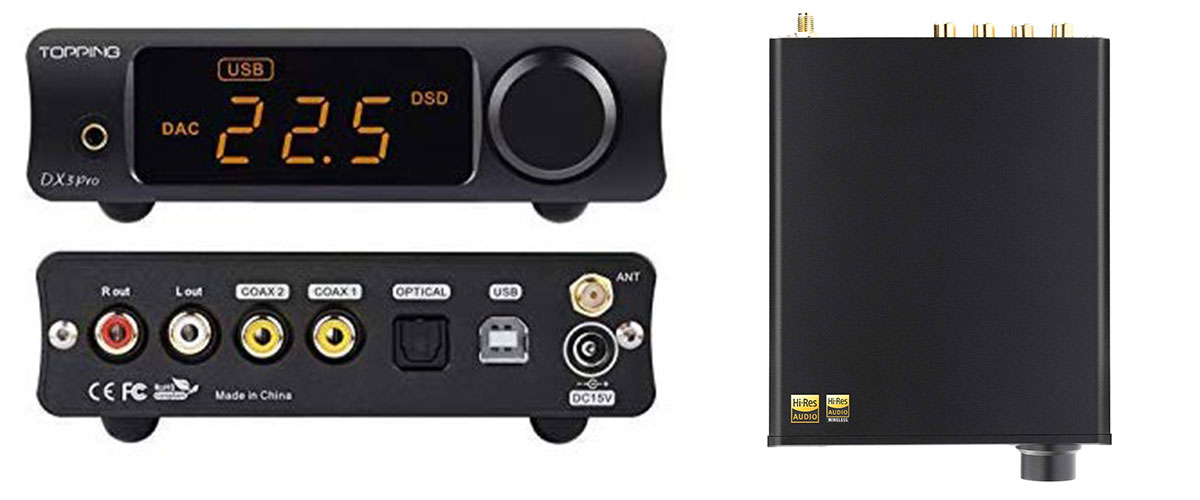 This is a desktop stationary DAC/amp combo for use with headphones or active monitors. It supports all modern audio formats, in the resolution of PCM 32/768 and DSD, although the manufacturer does not specify to what sampling rate. If you consider, the DX3 Pro runs on two AK4493, which easily supports the DSD512, so let's take a word. Moreover, the combo produces 1000 mW (32 Ohm) or 125 mW (300 Ohm) at the headphone output.
In addition to two AK4493 chips, the combo is equipped with OPA1612 and XMOS U208 USB interface operational amplifiers. The OPA1612 operational amplifier offers high accuracy and low harmonic distortion. The latter is illustrated by very low electronic noise (1.1 nV / √Hz) and distortion (0.000015% at 1 kHz). This opamp model offers, first of all, an output signal of 600 mV at a load of 2 kΩ, so it can handle most modern headphones, offering controlled dynamics, a stable gain, and an ideal power reserve to bring you all the spatial depth of high-resolution music.
Qualcomm's CSR8675 chip gave the device the fifth generation of Bluetooth and low power consumption. Also, the V2 version began to support the Bluetooth codecs Apt-x HD and LDAC.
Pros
You will be glad to see a decent remote control (with a good CR2032 battery)
The headphone amp is incredibly powerful
Cons
The disadvantage is expressed primarily in inconvenient control, which is partially offset by the presence of remote control
FiiO K5 Pro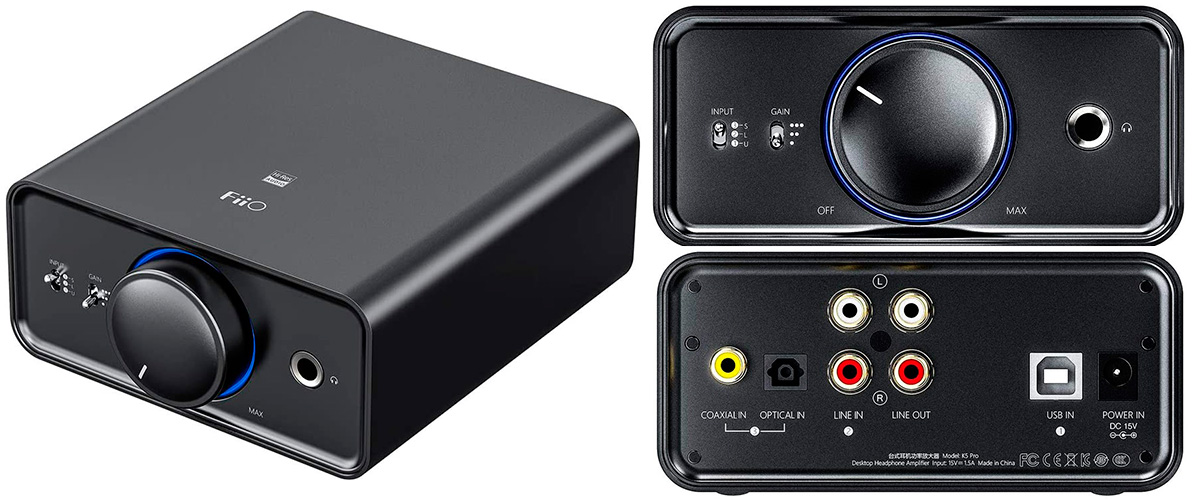 Let me show you the high-performance headphone amplifier and USB DAC that features coaxial, optical, and RCA line inputs and 1/4″ headphone and RCA line outputs. This appliance gives you an opportunity to experience the smallest details and emotions from music. The compact size of the device allows you to place the K5 Pro even on a small table near a laptop. This DAC amp combo is an updated version of the time-tested K5 DAC and Headphone Amp. The novelty received the Pro suffix and differed from the previous version in a significantly increased output power.
The model can deliver up to 1.5 watts at the output with a load of 32 ohms. Inside is an AK4493 chip from Asahi Kasei, a USB XMOS XUF208 decoder, and an operational amplifier TPA6120 from Texas Instruments. The gain is set using a three-position switch on the front panel, next to it is the input selector. The main part of the facade is occupied by a large potentiometer knob, around which LEDs are installed, the color of which indicates the parameters of the incoming digital signal – blue for PCM 48 kHz and below, yellow for sampling frequencies above 48 kHz, and green means that DSD stream is fed to the DAC.
The device contains a four-level sound circuit capable of delivering exceptional audio fidelity. It consists of the second-order LPF, analog volume control, voltage gain, and current driver. Every part of the amplification circuit is perfectly matched to achieve wide dynamic range and high resolution.
Pros
Equipped with an ADC resistor, which ensures not only smooth running but also eliminates unwanted noise
On the front panel of the device, there is a large and comfortable backlit volume knob
Bulletproof build quality
Can be used as a DAC and amplifier with headphone or active speaker output, as well as an amplifier for mobile devices
Cons
Line out could be bettered
Best DAC Amp combo under $500 Reviews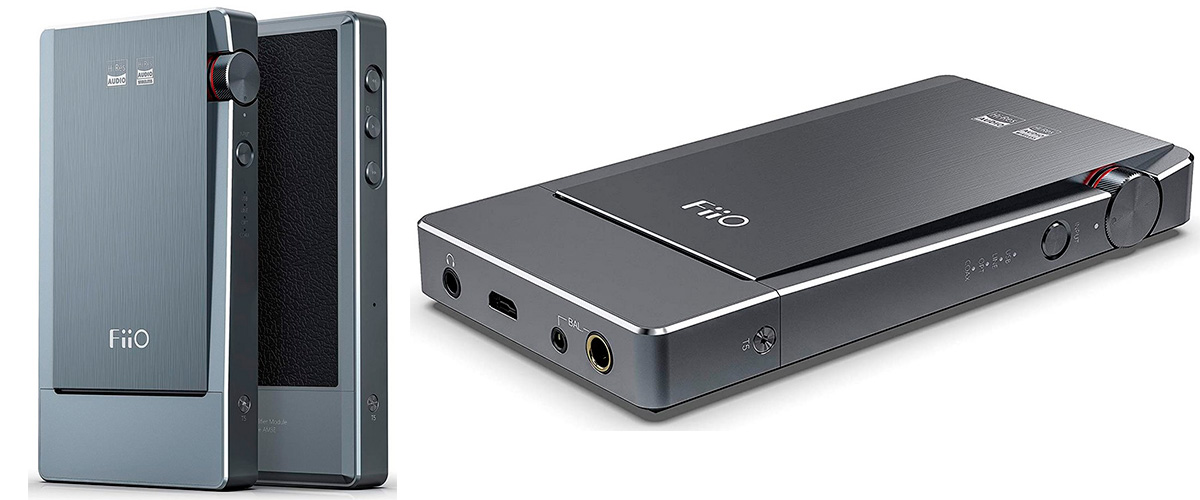 This DAC is built on two flagship AK4493 chips. It is equipped with a XUF 208 chip that is responsible for USB. Thus, the user can receive a signal with parameters up to 768 kHz (PCM) and DSD 512. Wireless functions are provided by Qualcomm CSR8675, which can decode 24-bit audio. The device supports all currently existing High-Resolution Bluetooth codecs: aptX, aptX HD, aptX LL, LDAC, HWA, and AAC. In addition, Bluetooth capabilities can be expanded with firmware. The signal is maintained at a distance of 10-15 meters without interference.
The AM3A amplifier, which was in previous models, was replaced by the AM3E, which is built on a balanced circuit and has excellent sonic characteristics. The appliance is equipped with both a regular output on a 3.5 mm mini jack and balanced outputs of 4.4 and 2.5 mm. The Q5S has linear, coaxial, optical, and USB inputs.
It is possible to control the device using the buttons on it. You can also download the FiiO Music mobile application, where you can change the channel balance, swap the functions of USB ports, select a digital filter, and much more. As for battery life, in DAC mode, Q5s works for about 8 hours, and in amplifier mode – more than 25 hours.
Pros
MFi certified (according to statistics, only 2% of all devices applying for a certificate get one)
Compatible with all iOS versions
Linear frequency response, extended on both ends
Cons
Aging micro-USB port
Comes with waw aluminum edges that are prone to scratches
Cambridge Audio Azur DacMagic Plus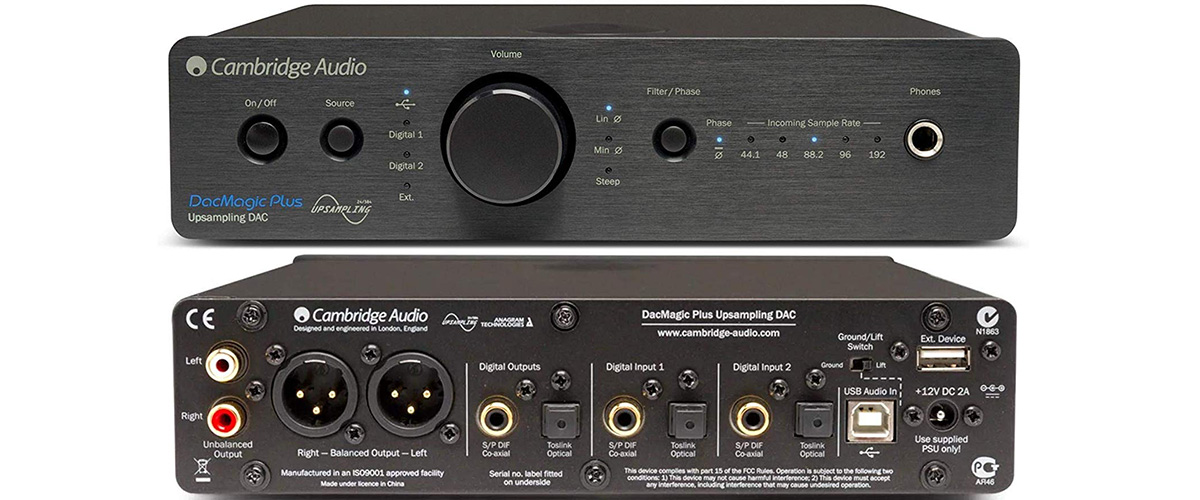 Released more than five years ago, Cambridge Audio's DacMagic digital-to-analog converter was recently replaced with a more modern version with the Plus prefix. It has improved the USB interface, added support for the Bluetooth module, and a built-in amplifier with higher characteristics. This modernization made this unit a candidate to be the best amp DAC combo on the market.
The best DAC amp combo in this group is based on a pair of 24-bit Wolfson WM8740 converters, which, despite their considerable age, have very high characteristics. The rest of the "positive" DAC significantly surpasses the functionality of the usual DacMagic. The parameters of the USB interface have been upgraded to specifications 2.0, and now it supports asynchronous audio data stream with a resolution of up to 24 bit / 192 kHz. An optional USB port allows you to connect the BT100 Bluetooth module, compatible with the AptX codec. For digital filtering (according to the patented algorithms of Anagram Technologies) with three switchable modes, the Analog Devices ADSP21261 processor is responsible for upsampling the input data to 24 bits / 384 kHz. And the opportunity to adjust the level at the analog outputs – normal and balanced – turns this small box into a fully functional digital preamplifier serving up to four sources.
Pros
By and large, DacMagic Plus appealed to me with switchable digital inputs and a good amplifier for headphones
Interestingly, the cascade with volume control can be disabled
Cons
The upsampling off button and the remote control would still not hurt
DAC Amp combo under $1000
Marantz HD-DAC1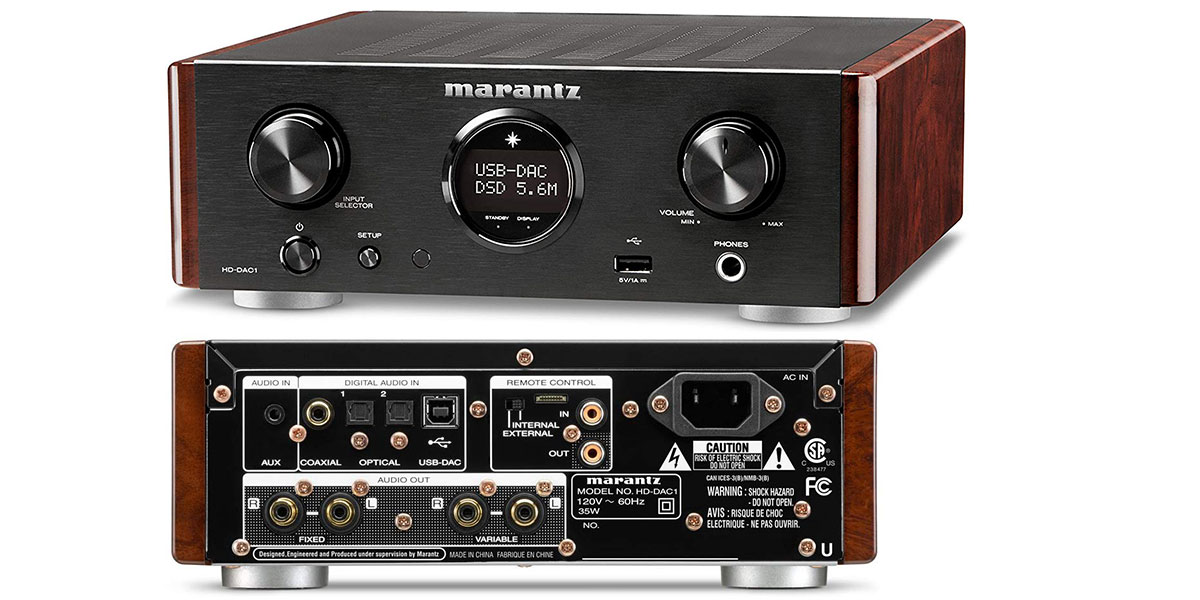 Like all models in the article, this is a digital-to-analog converter and preamplifier in one bottle, offering outputs with both a fixed signal level and a variable one, which allows the user to choose the option that suits them. It is also worth noting that there are no XLR outputs.
In terms of other functions – everything is much better. On board of the best USB DAC amp in the reviewed segment, there are four digital inputs, one of which is coaxial, the other two are optical, and there is also USB-B. DAC supports all modern formats, including DSD128. Unlike other models in the review, this one has an analog input of 3.5 mm, as well as the ability to connect iOS devices via USB on the front panel, which makes it even more convenient to use. This device is also designed to work as a headphone amplifier capable of handling loads of up to 600 ohms. Supported PCM formats 44.1-192 kHz, DSD64 / 128.
The design of the HD-DAC1 evokes mixed feelings. The round display surrounded by symmetrical control knobs is easy to use and elegant. Wooden side walls make some dissonance in the design, although they are made in the Marantz style, they do not look out of place, especially when the case is executed in black, as in our test sample. In general, the appearance and build quality of Marantz do not cause any complaints, the device looks strong and compact, despite the fact that there is enough space for connectors on the rear panel, and the control knobs are perfectly balanced. Also, remote control is included.
Pros
The look of the HD-DAC1, especially in the color of "champagne," is very elegant and respectable
The developers from Marantz paid special attention to the reproduction of DSD
Cons
No line input on RCA jacks