HDMI (High-Definition Multimedia Interface) has become the main standard for transmitting high-quality audio and video signals between devices in modern audiovisual communications. Suppose you have doubts about understanding the difference between HDMI in and out. In that case, this article will definitely come in handy as I explain what HDMI is, what versions it has, and how they differ, as well as, as it is easy to understand, HDMI output vs. input depending on the purpose of the device it is on. HDMI is a technology that improves the transmission of audio/video signals between receivers and display devices, and you will become an expert in this field. Let's get started!
Main differences in ports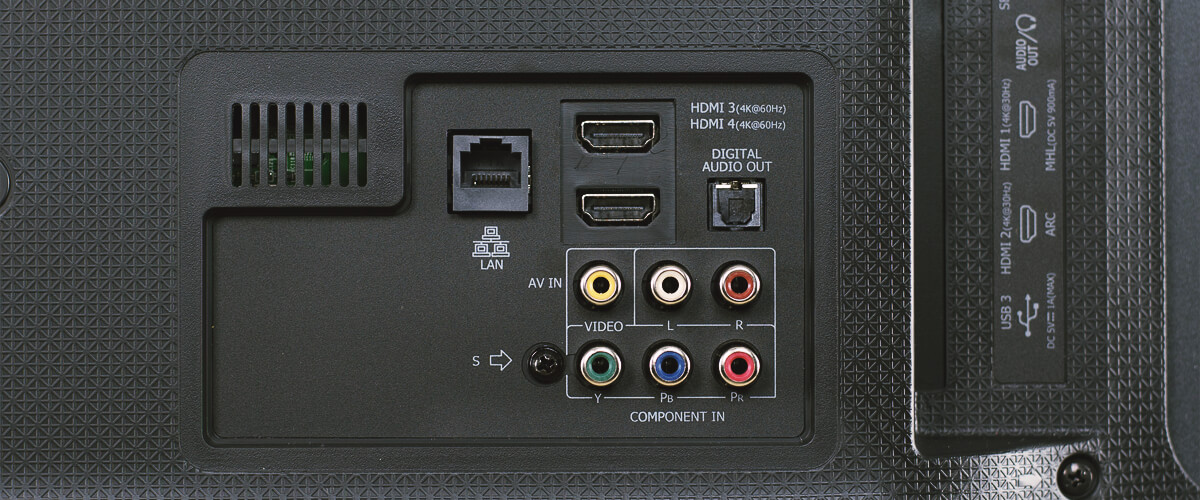 HDMI input (HDMI in) ports
The HDMI input ports on a device such as a TV, monitor, or AV receiver are designed to receive audio and video signals from an external source device. Audio and video signals sent from HDMI output devices such as AV receivers and Blu-ray players are input to the receiving devices through the HDMI input ports. HDMI input ports decode incoming digital audio and video signals, allowing the viewing device to display the content properly.
They can also perform video processing tasks, such as scaling lower-resolution content to match the display's native resolution.
On the other hand, HDMI inputs are not installed on computers because the HDMI input port must handle several issues, such as HDCP protection. Such processing will make the computer slow and may result in blank screens.
HDMI output (HDMI out) ports
HDMI output is used for inputting audio and video signals to the HDMI inputs of digital devices (Blu-ray players, game consoles, or media players).
For example, the HDMI output of a Blu-ray player can be connected to the HDMI input of a TV or AV receiver (monitor, projector). HDMI output ports receive digital audio and video signals generated by the source device and transmit them as an HDMI signal over an HDMI cable to the display device. They provide high-quality transmission of audio and video signals without degradation or loss.
How to find out the HDMI port input or output?
Determining whether an HDMI port is an input or output port is fairly simple. So, HDMI in vs. out, where can you find them? On most devices, these ports are usually located on the receiving end, such as on TVs, projectors, or monitors to which external signal sources are connected. On the other hand, HDMI output ports can be found on source devices such as laptops, game consoles, or media players that send signals to external displays or audio systems. Usually, the ports are labeled on the devices. But if you find an HDMI port that isn't labeled, rest assured it's an output connector.
For easy identification of the port type, follow these 3 simple steps:
Check the device's manual.
Examine the port labeling or icons.
Check the On-Screen Display (OSD) – Connect the device to a display that supports HDMI input. Turn on both devices and navigate the display settings or input selection menu.
What devices have both HDMI input and HDMI output ports?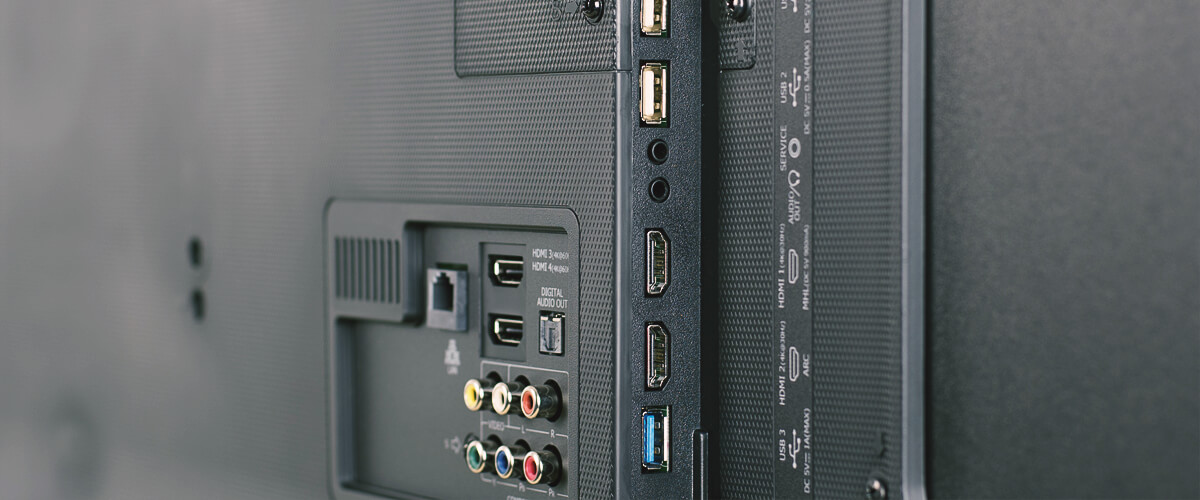 Having both HDMI input vs output is a common feature of specific devices as they play an important role in processing, distributing, and managing audio and video signals. Let's break down exactly why they need both types of HDMI ports:
AV receivers are the central units of home theater systems, combining audio and video signal processing functions. Their HDMI input ports allow seamless connection and switching between multiple input sources (Blu-ray players, game consoles, streaming devices, and cable set-top boxes). This allows you to switch between different audio and video sources easily.
On the other hand, AV receivers are also equipped with HDMI output ports, through which the processed audio and video signals are transmitted to a TV or projector. The receiver decodes audio formats, applies audio enhancement, and supports scaling or scaling of video signals, ensuring the best possible audio and video quality on the display device.
Audio Visual Processors, or AV processors or preamplifiers, are designed to optimize audio signals and control multiple audio inputs. These devices are widely used in high-end home theater and audio systems. By receiving signals from various sources, they can process and optimize audio signals using advanced audio decoding and room correction technologies and transmit the processed audio to power amplifiers then.
HDMI switches allow you to connect multiple HDMI devices to a single HDMI input port on a TV or projector. For example, if your TV has only one HDMI input, but you have a Blu-ray player, game console, and streaming device, an HDMI switch can connect all these devices and conveniently switch between them.
On the other hand, HDMI splitters take a single HDMI input and distribute it to multiple HDMI outputs. This is useful when you want to output the same audio and video content to multiple TVs or monitors.
Selecting the right HDMI cables and devices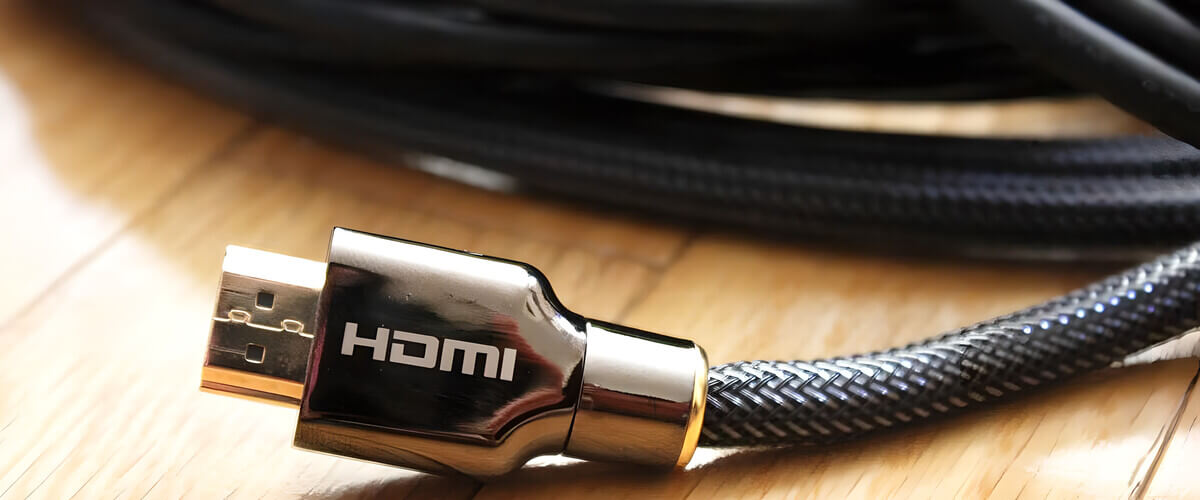 HDMI appeared in 2002, and in 2003 devices with it were already being introduced. Many companies (more than 50) collaborated on its development, including such monsters of the technology industry as Toshiba, Hitachi, Panasonic, Sony, and Philips, as well as major movie studios Disney, Fox, Warner Bros, and Universal. All to create the optimal conditions for high-quality signal transmission and take movie quality to the next level.
HDMI has needed modernization since the advent of higher resolutions and video and audio formats. Therefore, a special Forum was created in 2011 for these needs. And the first and brightest achievement of the Forum was the development and realization of the HDMI 2.0 (HDMI UHD) standard, which is the most popular today. Thanks to this version, you can watch videos in 4K and 3D resolution with surround sound right at home!
Of course, progress doesn't stand still, and now HDMI 2.1 is already in active use, which allows you to enjoy the latest video and audio formats.
You can recognize the standard of the port and what quality you can get with it by its labeling. But in my table, each of them is nakedly represented:
| HDMI version | Maximum resolution and refresh rate | Main features |
| --- | --- | --- |
| HDMI 1.0-1.1 (Standard) | Up to 1080p at 60Hz | Basic support for audio and video |
| HDMI 1.2-1.2a (Standard) | Up to 1080p at 60Hz | Added support for One Bit Audio and Consumer Electronic Control (CEC) |
| HDMI 1.3-1.4b (High-Speed) | Up to 4K at 30Hz | Increased bandwidth to accommodate higher resolutions and color depths |
| HDMI 2.0-2.0b (Premium High-Speed) | Up to 4K at 60Hz | Support for 3D video and increased bandwidth for higher frame rates and resolutions |
| HDMI 2.1 (Ultra High-Speed) | Up to 4K/120Hz and 8K/60Hz | Enhanced refresh rates and resolutions for smoother and more detailed video playback (supports eARC, VRR, ALLM, QFT) |
High-quality HDMI cables, such as premium high-speed or ultra-high-speed cables, feature enhanced shielding and high-quality materials to minimize signal loss and interference. This ensures that audio and video content is transmitted without degradation, providing a flawless viewing and listening experience. Also, look for HDMI cables that have undergone rigorous testing to meet performance standards set by the HDMI licensing administrator, i.e., Certified. They are more likely to provide reliable performance and support the full HDMI features, ensuring compatibility with various devices.