Whether it is to listen to music on public transport, in the park, or on the Hi-Fi system in the living room, DAPs are a versatile and intuitive solution to enjoy high-quality music. Combined with Hi-Fi headphones or a Bluetooth headset, such music players guarantee quality sound, provided you correctly choose the model that suits you.
There are many player models, and each has its unique features; and I created dap reviews that will help you find answers to the most common questions. What amplification power to choose for a good music player? How to use it correctly? What is the best brand of music players?
Here, in this guide and review some of the best DAP models, you are given all the essential elements to help you choose the best hi-res music player according to your needs and budget.
What I paid attention to when picked digital audio players
Audio conversion
I want to start with the most essential element in any best DAP – the DAC. The cost of the device and the quality of music directly depend on the model and power of the DAC. World manufacturers produce goods with specific tones: some focus on bass, others catch mid and high frequencies. To give preference to the player, you need to listen to your favorite music on it.
The perfect sound will appear if the device has two DACs. In this configuration, the DACs operate in mono rather than stereo. The first DAC uses its two channels to play the left channel and the second to play the right channel. This will dramatically increase the dynamic range and reduce background noise to a barely measurable level.
Besides, I consider the frequency range of the DAC to be an essential point. Since the sound quality directly depends on the width of the frequency ranges. The maximum frequency range in the best DAPs ranges from 20 to 60 kHz.
File types
In case of your wish to only listen to the audio files of your collection, you must choose your player based on its compatibility with these files. Ensure the player is playing MP3, AAC, OGG, ALAC, WAV, and FLAC files.
If you have SACDs from which you have been able to extract the files, you will need to choose a player that supports this format or even capable of reading SACD ISO images. However, in my advice to you, storing such extensive files is better than getting a memory card.
Besides this compatibility, it is also necessary to study the maximum resolution to support these files. For example, the average FiiO M11 Pro player can play PCM FLAC, WAV, WMA, AIFF files up to 32 bits/384 kHz, while DSD 64/128/256 files are played in ISO, DSF, and DFF.
Finally, if you are using Hi-Res online music services, it is also necessary to verify that the player is compatible with the file format used by this service. For example, for Tidal, it is needed to have an MQA compatible player to fully utilize the HD music on the platform.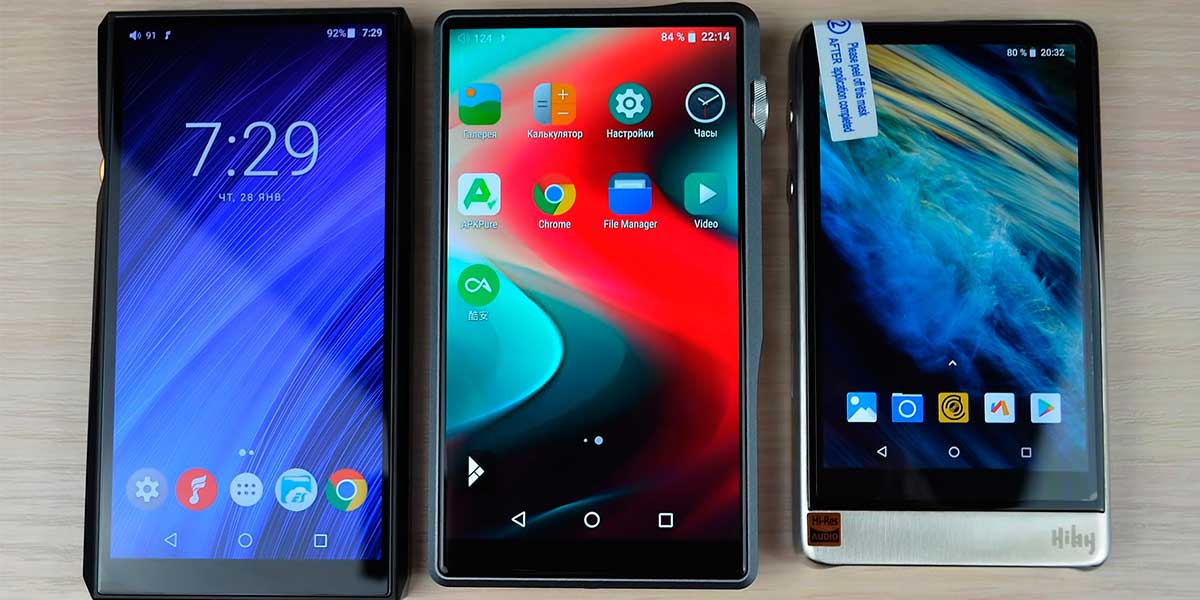 Storage capacity
Entry-level DAPs rarely have internal memory, and you should consider purchasing a microSD card. All music players support this format and manage huge capacities, sometimes up to 2 TB. It is crucial to choose a class 10 memory card capable of a minimum write speed of 10 MB/sec. Below this, the copying times between a computer and your player will be interminable, especially with FLAC files.
The higher the quality of the audio file, the greater its size. For example, when compressed to 192 Kb, the fundamental frequencies are retained, throwing out various additional noise. Compression to 320 Kb gives more musical nuances. Large ranges of files must fit into an extensive amount of memory.
The choice of storage capacity directly depends on the type of files. An album in MP3 format weighs about 100 Mb, an album in FLAC format and CD quality about 500 Mb, an album in FLAC format and 24-bit HD quality about 1 GB, while an album in DSD format takes up about 2 GB.
Battery life
The sound in headphones is electrical vibrations, and high-quality sound is more complex electrical vibrations, so it is essential to know how long the player can work without recharging. And besides the sound, the screen also affects autonomy. So, be prepared for the larger and brighter the display, the more it will be consumed.
On average, the best portable dap works over 20 hours. If the product sounds for more than a day, then a weak DAC and amplifier are used in it, the quality of the music is significantly lost. Sometimes manufacturers install rather capacious batteries, but this makes the device less compact.
How I tested the DAPs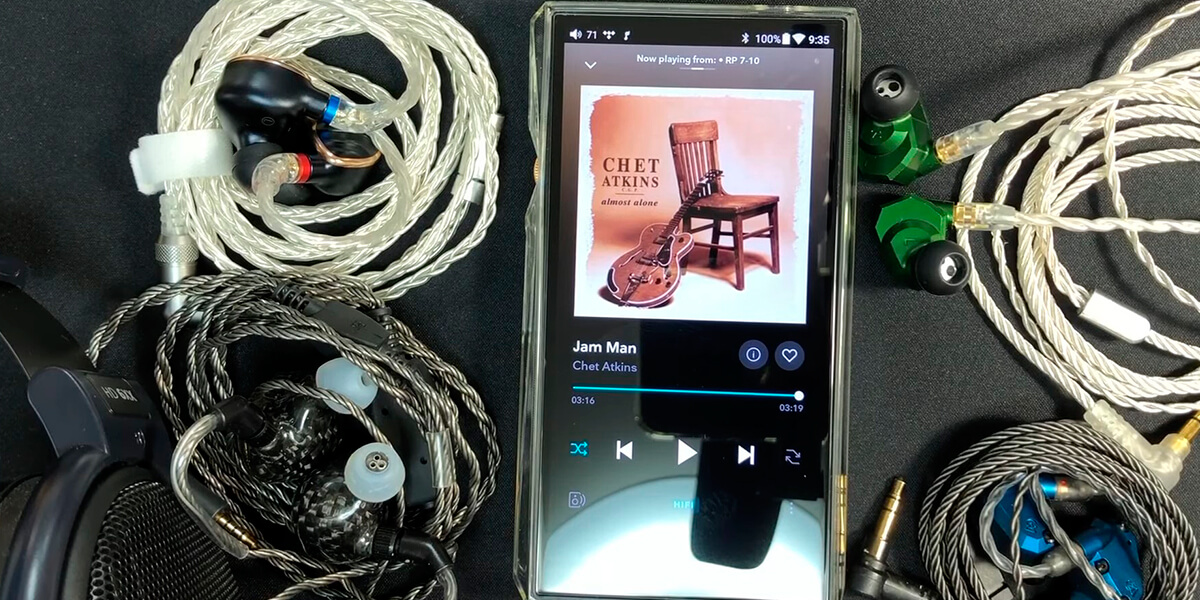 I prepared thoroughly for the tests. I used two types of headphones: over-ear and in-ear. The Sennheiser HD600 and Audeze LCD-2 open-back over-ear headphones made it possible to appreciate the sound of each player with no distortion fully. However, top-class in-ear headphones FiiO FA9, FiiO FH7, Campfire Audio Andromeda made it possible to evaluate the full power of each player in the field.
I tried to select the most diverse tracks: from the light jazz composition to modern electronic music.
Chet Atkins – Jam Man (FLAC)
Radiohead – The National Anthem (FLAC)
The Weeknd – The Hills (DSD)
Massive Attack – Mezzanine (FLAC)
Max Roach – Lonesome Lover (DSD)
Lubomyr Melnyk – Pockets of Light (FLAC)
Burial U – Hurt Me (DSD)
Our pick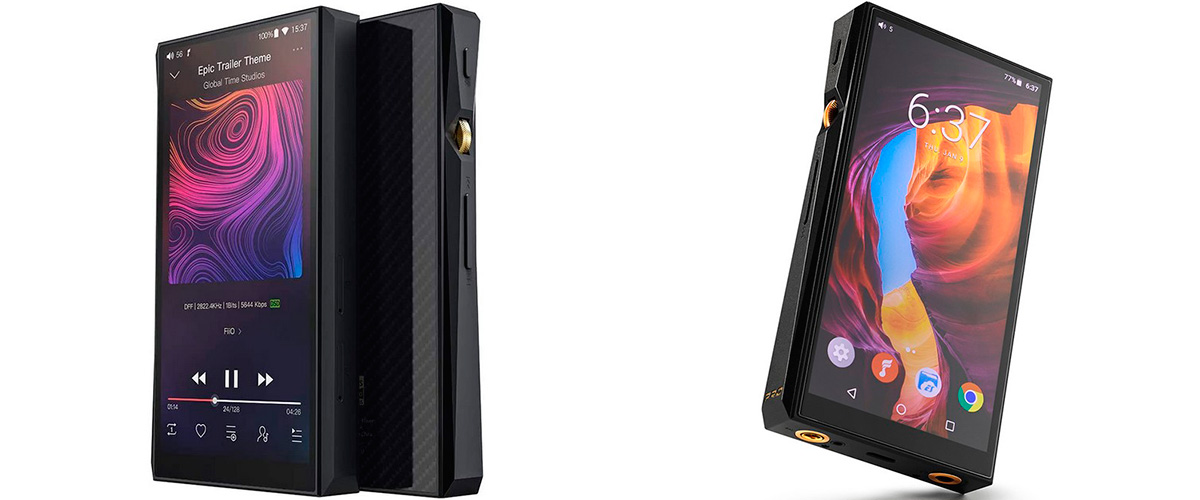 FiiO M11 Pro
Best DAP
M11 Pro includes MQA technology, which enables you to play back MQA audio files and streams, delivering the sound of the original master recording.
Digital Audio Players Comparison Table
DAP
Storage
Sample rate
Bluetooth/Wi-Fi
Sony NW-WM1A

premium

128GB/512GB
32bit/384kHz
yes/no
Review
FiiO M11 Pro

best overall

64GB/2TB
32bit/384kHz
yes/yes
Review
FiiO M11

under $500

32GB/4TB
32bit/384kHz
yes/yes
Review
FiiO M9

under $300

2GB/2TB
32bit/192kHz
yes/yes
Review
Sony NW-A55

under $200

16GB/2TB
24bit/192kHz
yes/no
Review
FiiO M7

budget

2GB/512GB
24bit/192kHz
yes/no
Review
Best Premium DAP Reviews
Sony NW-WM1A – best premium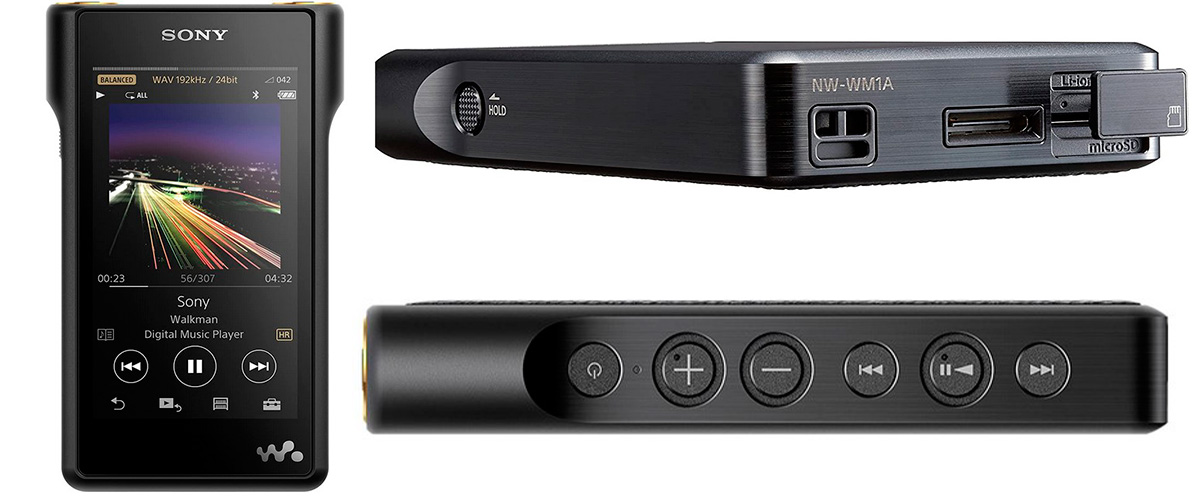 The name Walkman is probably known to every music lover, and the Sony NW-WM1A continues the glorious tradition of the brand. And the first thing I want to note is the recognizable design and excellent ergonomics. The device is pleasant to the touch, fits comfortably in one hand, and is very easy to use.
The software has everything you need and expects from the best digital music player. It is an entirely reliable device in terms of software, very complete and user-friendly. I tested the player with the main declared formats: MP3, AAC, DSD FLAC. The built-in battery offers a listening time of 33 hours with compressed files or 26 hours with HD files. The manufacturer has equipped the player with an internal storage of 128 GB. Besides, the device supports memory cards up to 2 TB.
One of the most remarkable features of this player that I want to draw your attention to is its hardware. The NW-WM1A incorporates a Sony S-Master HX digital amplifier, which operates atypically since the conversion of digital signals into analog occurs only very late in the processing process. This approach brings very high-quality sound. Both with over-ear and in-ear headphones, the player pleased me with a soft and detailed sound with very low distortion and excellent listening clarity.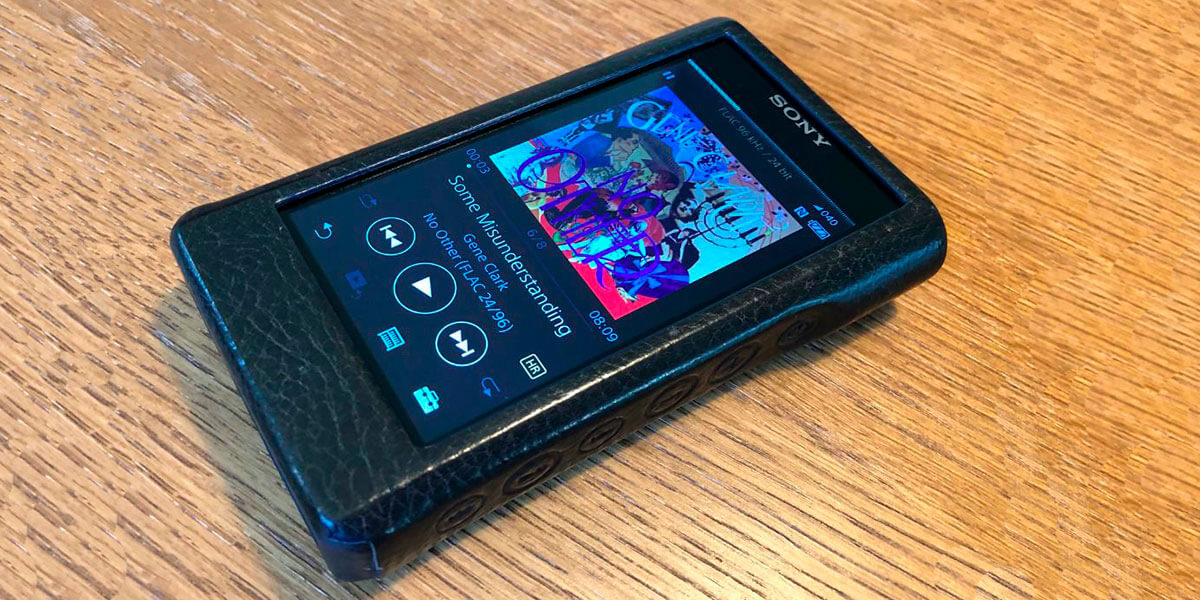 Let's move on to the wireless capabilities of the Sony NW-WM1A, which are also at a decent level here. The built-in Bluetooth offers to choose the transmission format among three codecs: LDAC, apt-X, and SBC. And if you have a compatible device, you can opt for LDAC transmission with three levels of quality. Moreover, NFC contactless pairing is possible.
In my humble opinion, this is the perfect example of the best hi-res music player to satisfy even the most demanding music lover. This premium device is worthy of its status and offers unsurpassed sound and long battery life.
Key specs
Storage/up to: 128GB/512GB
Max. sampling rate : 32bit/384kHz
DAC chip: N/A
Battery life: 30hrs
Bluetooth/Wi-Fi: yes/no
Pros
The Sony NW-WM1A offers the Sony DSEE HX mode, which oversamples compressed files to improve reproduction quality at high frequencies.
Equalization (5 bands) or artificial spatialization (4 modes) functions are available.
Cons
Slight lack of output power (hardware gain lock).
Astell&Kern A&Futura SE200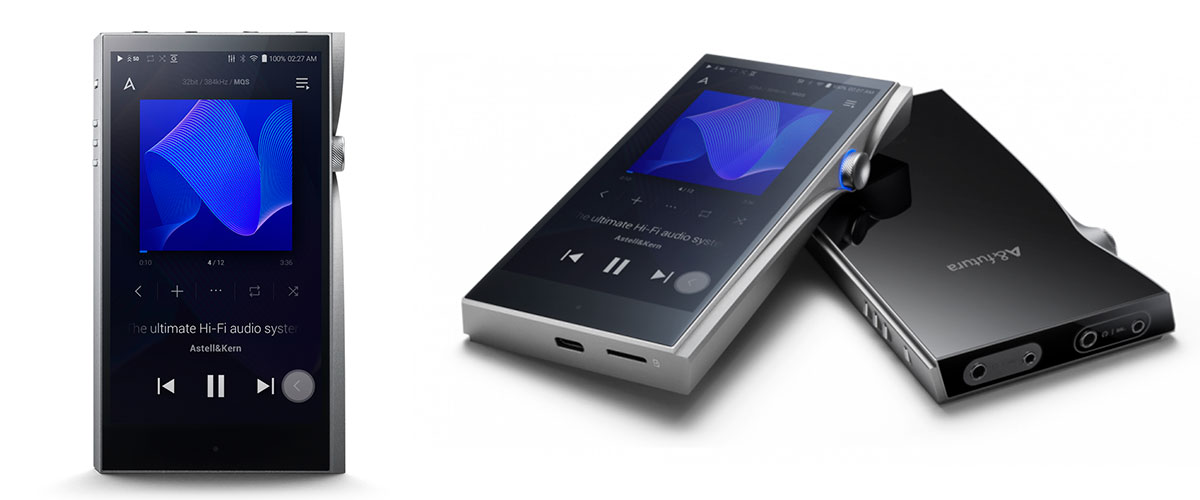 I suggest you consider a model from a well-known Korean manufacturer. And the Astell&Kern A&Futura SE200 player is notable because the MultiDAC design is implemented. And as you already know before, Hi-Res players received two identical DACs, one per channel, but here there are already three DACs, and they are different – two Saber ESS9068AS and a top-end AK4499EQ.
I also want to tell you that the player can play most audio formats up to 32 bit / 384 kHz for PCM streams. Native decoding of DSD files is also possible up to DSD 11.2 MHz and MQA files. To accommodate such extensive files, the Astell&Kern A&Futura SE200 has an internal memory of 256 GB. You can expand this memory with a micro SD card with a maximum capacity of 1 TB.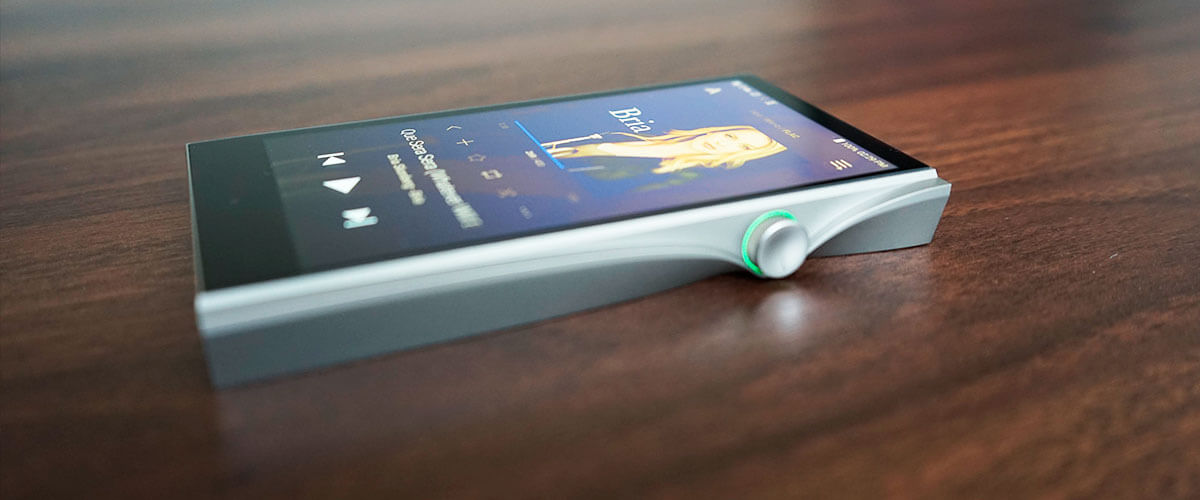 Moreover, I want to tell you about the sound of this device. And it would be correct to compare it with the previous model Futura SE100. The sound is expressive, practical, and punchy. The sound picture impresses with its transparency, resolution, and accuracy. There is an emphasis on details; the parties of the instruments are divided.
Astell&Kern A&Futura SE200 is an excellent universal device that can operate in a wide range of frequencies and will not disappoint its owner with sound.
Key specs
Storage/up to: 256GB/1024GB
Max. sampling rate : 32bit/384kHz
DAC chip: AK4499EQ, Dual ES9068AS
Battery life: 14hrs
Bluetooth/Wi-Fi: yes/yes
Pros
Can be used as a USB DAC with Windows or MAC computer.
Supports aptX HD Bluetooth codec.
Cons
Equalizer settings have little or no effect on the sound.
Best DAP under $1000 Reviews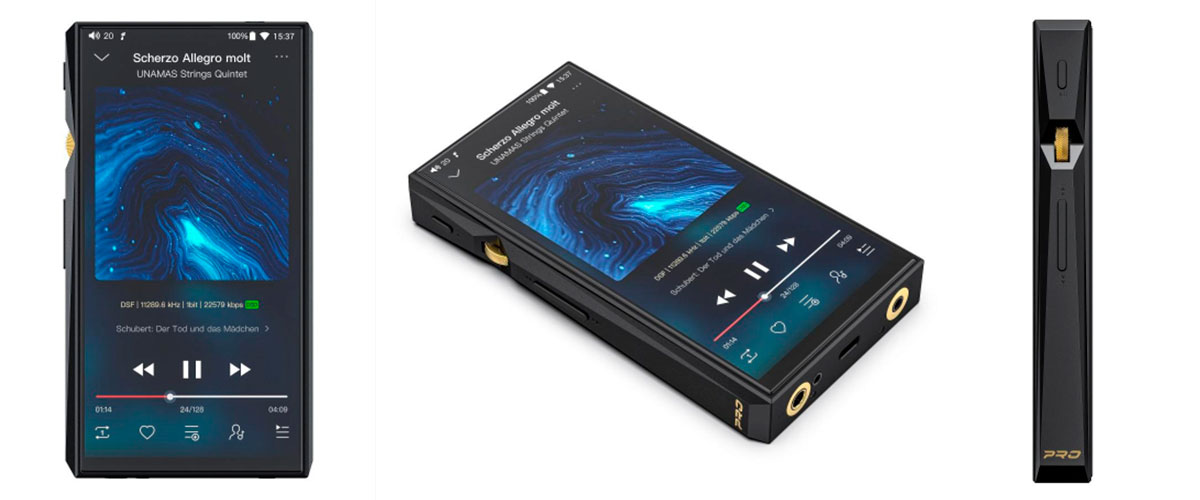 Go ahead and take a look at the FiiO M11 Pro, which is based on a dual AKM AK4497EQ DAC.
The M11 Pro can power both a wired headset and a Bluetooth headset (aptX HD and LDAC). The internal memory is not as large as in the models I have previously reviewed – only 64 GB, but you can expand it using microSD.
This dual DAC also has the advantage of being compatible with a wide range of audio formats such as FLAC, WAV, WMA, AIFF, etc., up to 32 bits/384 kHz, as well as DSD 64/128/256 in ISO, DSF, and DFF. MQA files are also supported. I could get up to 10 hours of player play using these kinds of recordings.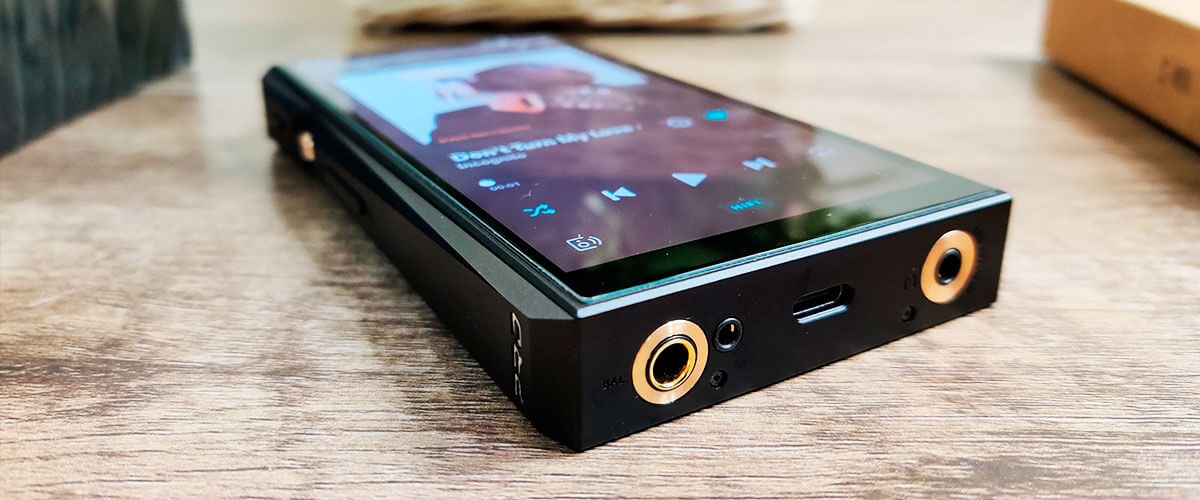 In terms of sound, the Fiio M11 Pro is a good audiophile DAP under $1000. I liked that the stereophonic space is vast; the scene is very detailed, and the instrument separation is very clear. But pay attention to the fact that the player does not forgive using bad recordings and quickly highlights the weak points of compressed audio encoding.
Besides, the networking capabilities of this player are not limited to Bluetooth. The FiiO M11 Pro combines Wi-Fi and AirPlay connectivity, offers various digital audio filters, and can be used as a USB DAC.
After testing it, I can confidently say that the FiiO M11 Pro is the best player overall and a suitable multimedia device in general. In addition to the incredible sound, you get all the Android features along with decent battery life.
Key specs
Storage/up to: 64GB/2TB
Max. sampling rate : 32bit/384kHz
DAC chip: Dual AK4499EQ
Battery life: 9.5hrs
Bluetooth/Wi-Fi: yes/yes
Pros
The large 5' touch screen ensures comfortable navigation of the menus and applications.
Amplification is also entrusted to two THX AAA-78 modules produced by THX.
Cons
The operating system is slow and does not support Google services.
Astell&Kern A&Norma SR25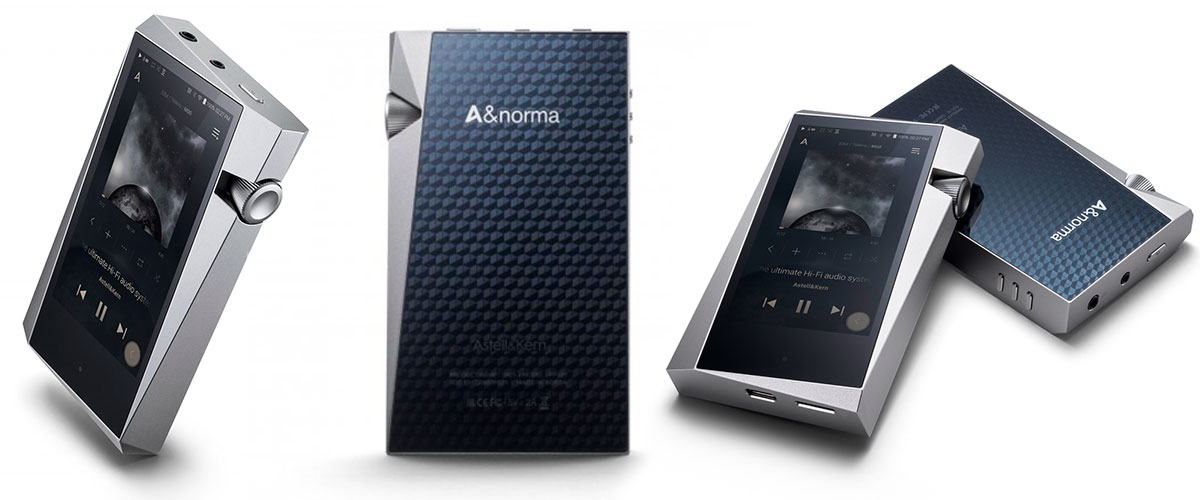 I present to you Astell&Kern A&Norma SR25, the entry ticket into the world of HD players from the South Korean manufacturer. Like most players I've tested, it got the double Cirrus Logic DAC and optimized to support PCM streams up to 32 bits/384 kHz, as well as DSD256 files. Moreover, files of this quality can be played from internal memory (64 GB) or from an additional MicroSD up to 1 TB.
The Astell&Kern A&Norma SR25 operates under a version of Android 9.0. Thus, when connected via WiFi, the player allows you to listen to many online music services such as Spotify and etc., obviously with support for MQA files. Finally, navigation through the device is fast and smooth, and I did not notice any lags when using applications.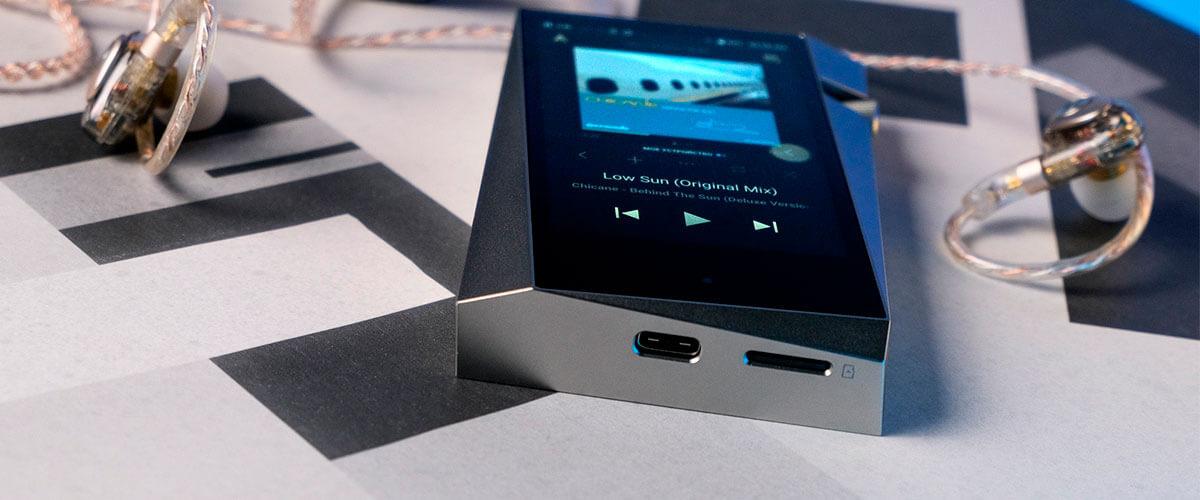 On first listening, I immediately notice the scale of the soundstage. With the SR25, I find a natural and more centered stereo image, like a Hi-Fi system with a pair of speakers. The emotional coloring of the piece is noticeable. Every detail sounds with precision and transparency.
And what I can say as a result is that Astell&Kern A&Norma SR25 is a quality player that you will not regret buying. It handles all possible types of music files and rewards you with sound you won't find in any other player.
Key specs
Storage/up to: 64GB/1TB
Max. sampling rate : 32bit/384kHz
DAC chip: Dual CS43198
Battery life: 21hrs
Bluetooth/Wi-Fi: yes/yes
Pros
The design is unusual but very ergonomic. All buttons/functions are easily accessible.
Battery offering to 21 hours of autonomy
Cons
Making changes to the equalizer does not affect the sound in any way.
Best DAP under $500 Reviews
FiiO M11 – best under $500
And now it came to get acquainted with the rather popular model FiiO M11, which, as you already know, even gained the Pro modification.
Under its elegant aluminum chassis, the FiiO M11 incorporates a high-end AK4493EQ dual DAC used in parallel to provide an excellent signal-to-noise ratio, while reducing distortion. It is compatible with a wide range of audio formats. To accommodate these extensive files, the FiiO M11 has 32 GB internal storage, which, as for me, is incredibly small, but you can extend it up to 4 TB by adding two 2 SD cards.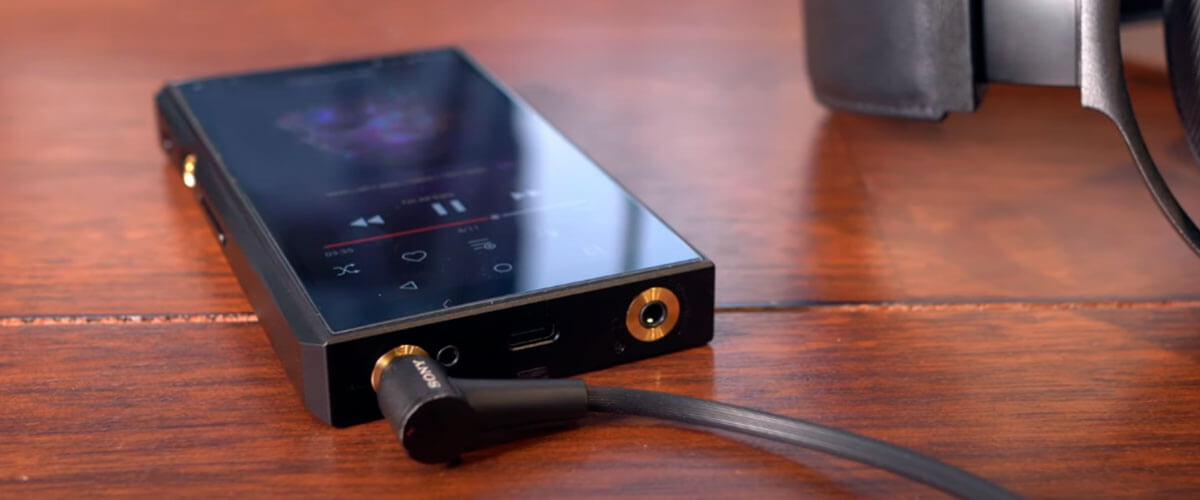 Let's talk about the sound. Overall, the sound stage is well articulated. The mids are predominant, but I have heard nothing wrong in the other registers. Highs – precise and detailed, which the older model FiiO M11 Pro does not have. Low frequencies are dynamic and, at the same time, intense. However, this is not done to the detriment of other registers, and the bass is always evident.
In conclusion, this is a little more than the best dap under $500, and thanks to Android, it is a powerful media device.
Key specs
Storage/up to: 32GB/4TB
Max. sampling rate : 32bit/384kHz
DAC chip: Dual AK4493EQ
Battery life: 13hrs
Bluetooth/Wi-Fi: yes/yes
Pros
3 GB of RAM allows you to fully enjoy the capabilities of the OS.
FiiO M11 has the AirPlay wireless streaming from iPhone, iPad.
Cons
Not a very extensive battery considering all the capabilities of this player.
iBasso DX160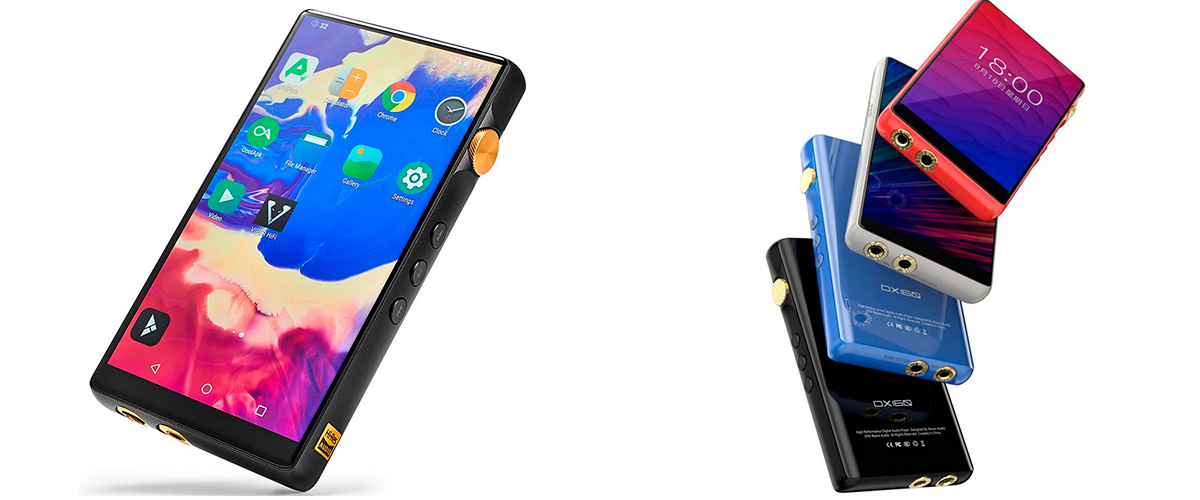 Let's talk about the iBasso DX160, which is positioned as a direct competitor to the FiiO M11.
The iBasso DX160 is armed not with AKM chips (as the FiiO M11 does) but with the duo CS43198, a high-end classic from Cirrus Logic.
If this model has a Wi-Fi module to enable connectivity, it does not highlight DLNA or AirPlay compatibility. The built-in Bluetooth 5.0 module allows not only receiving the stream but also transmitting it to the LDAC.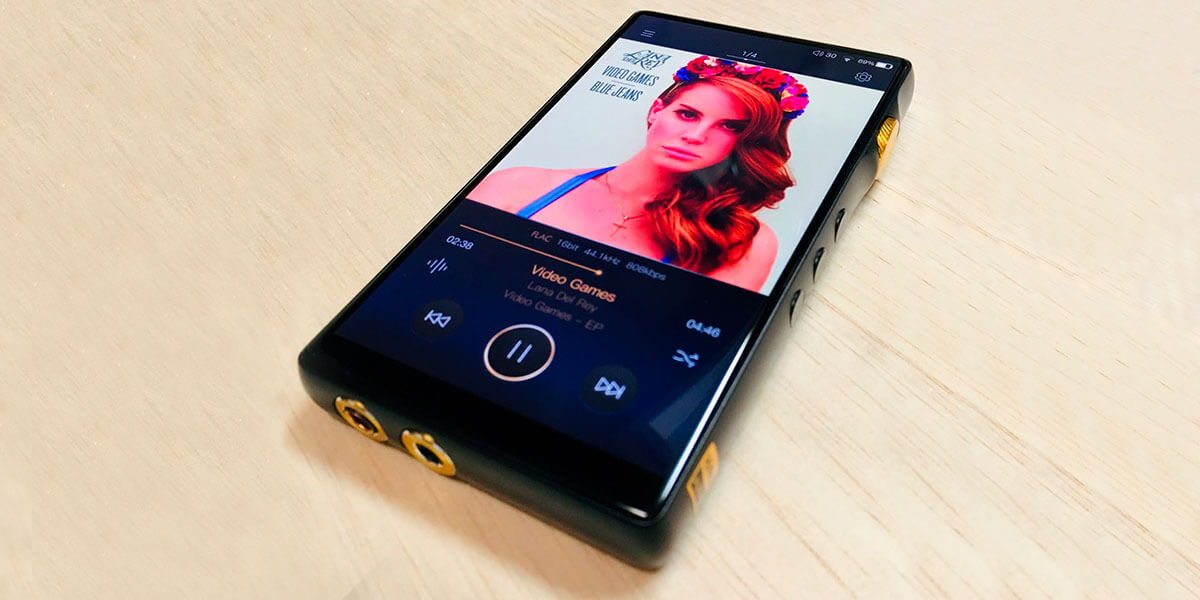 However, most of all, I want to share with you the experience of playing music. This player keeps all the features inherent in iBasso devices. Not enjoying absolute neutrality, the DX160 offers very detailed and spacious sound, but with a slight bias towards the mids or relatively subtle muted highs.
The DX160 produces more like a "tube" sound than a digital. And I liked this approach to playback, as well as the device. When listening, you get the impression that you are getting a detailed sound image but with a tendency to soften aggressive tracks. I can confidently recommend it to fans of "tube" sound.
Key specs
Storage/up to: 32GB/2TB
Max. sampling rate : 32bit/384kHz
DAC chip: Dual CS43198
Battery life: 12hrs
Bluetooth/Wi-Fi: yes/yes
Pros
The player provides PCM playback up to 32-bit/384 kHz in DSD256 format and even offers MQA playback.
The equalizer has a variety of settings to get the most personalized sound possible
Cons
The iBasso DX160 has a weak Bluetooth signal. The connection drops very often.
Best DAP under $300 Review
FiiO M9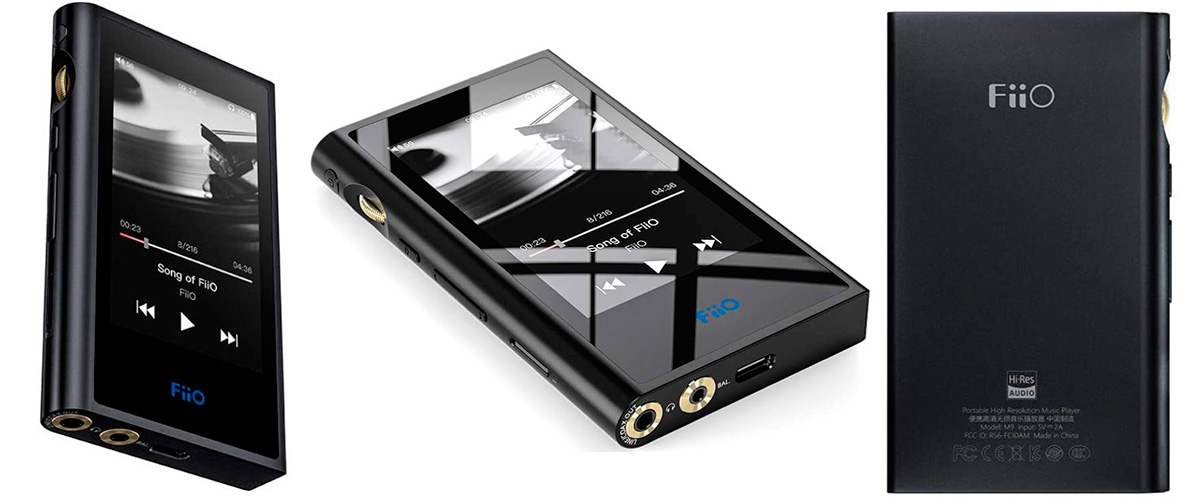 And one more player from FiiO. This time I present to your attention the M9 model.
The manufacturer made it entirely from brushed aluminum. Its gracefulness and lightness make it fit in all pockets while walking and going to the music. The built-in battery provides an impressive 26 hours of listening time and fast charging in 2.5 hours.
The M9 can read most of the audio formats, compressed or not: MP3, FLAC, AAC, WAV, Apple Lossless, DSD, DXD, APE. Nevertheless, I was disappointed with the amount of internal memory – only 2 GB, much less than the FiiO M11, although it can be expanded using microSD up to 2 TB.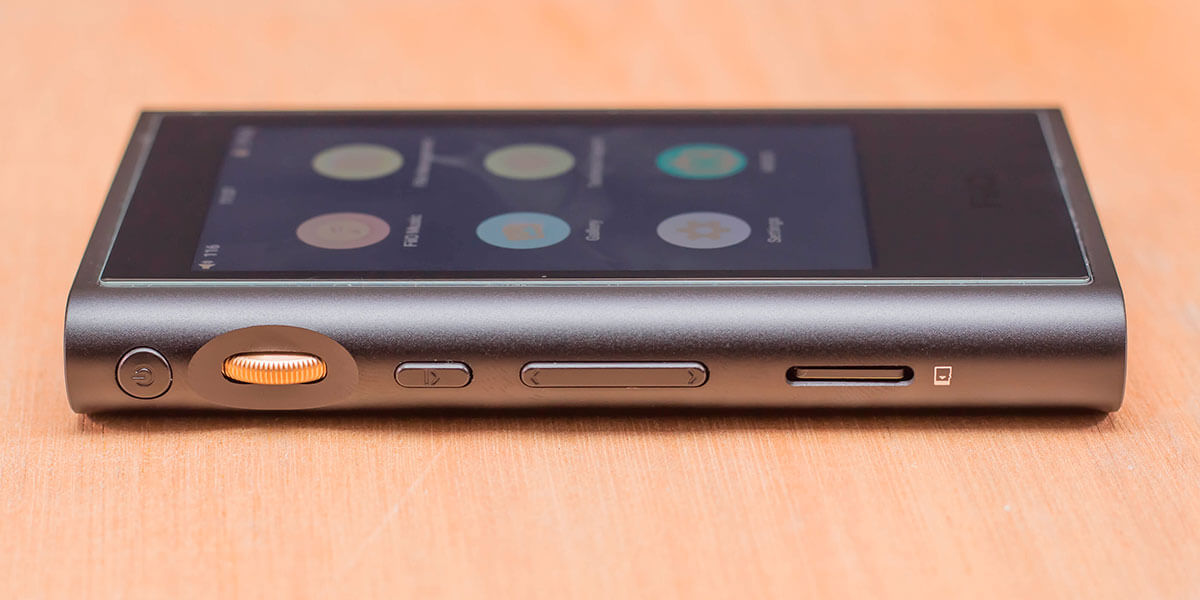 I was pleasantly surprised by the sound after not very outstanding specs. The FiiO M9 offers a very balanced listening experience with exceptional clarity and softness thanks to the AK4490 dual DACs. In general, listening is detailed, and the stereo surround sound is very convincing.
And after the test, only positive impressions remained, as about a good and inexpensive device. The sound that this player offers is clearly at the level of more expensive models, and in combination with good autonomy, FiiO M9 is a model that can be recommended for purchase.
Key specs
Storage/up to: 2GB/2TB
Max. sampling rate : 32bit/192kHz
DAC chip: Dual AK4490EN
Battery life: 10hrs
Bluetooth/Wi-Fi: yes/yes
Pros
With Wi-Fi connectivity, FiiO M9 can access multiple online music services.
The screen is small but very bright and of high quality.
Cons
The player interface is not very responsive.
Best DAP under $200 Reviews
Sony NW-A55 – best under $200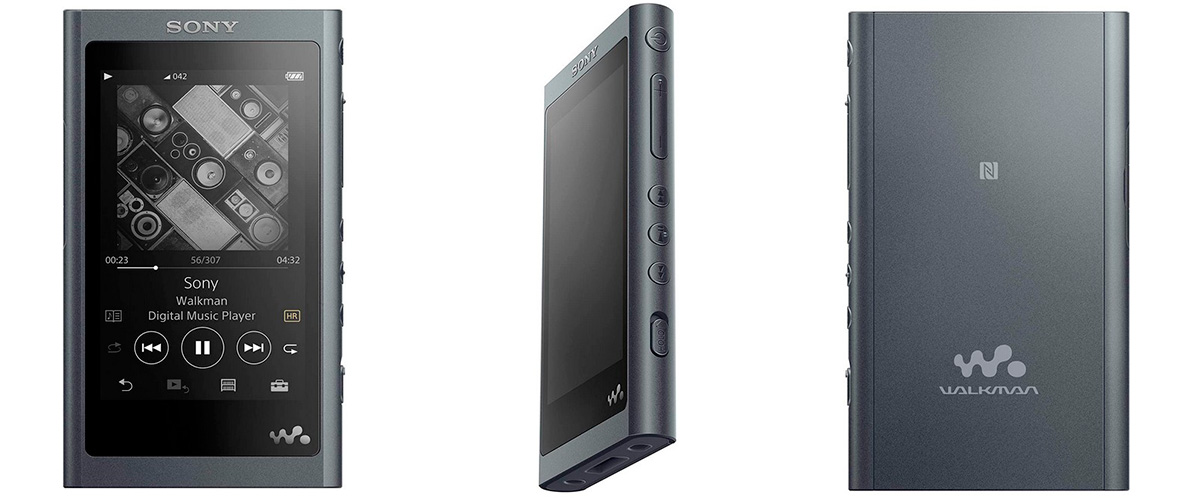 The NW-A35 is Sony's new entry-level player. Replacement for Sony NW-A25HN and NWZ-A15. The main innovation of this player is its touch screen, which looks much more modern than the fully button-based interfaces of its predecessors.
Besides, I must mention that despite the budget, the NW-A35 is equipped with Bluetooth 4.2 for wireless headphones and also has an NFC chip for easy pairing and connection with compatible devices.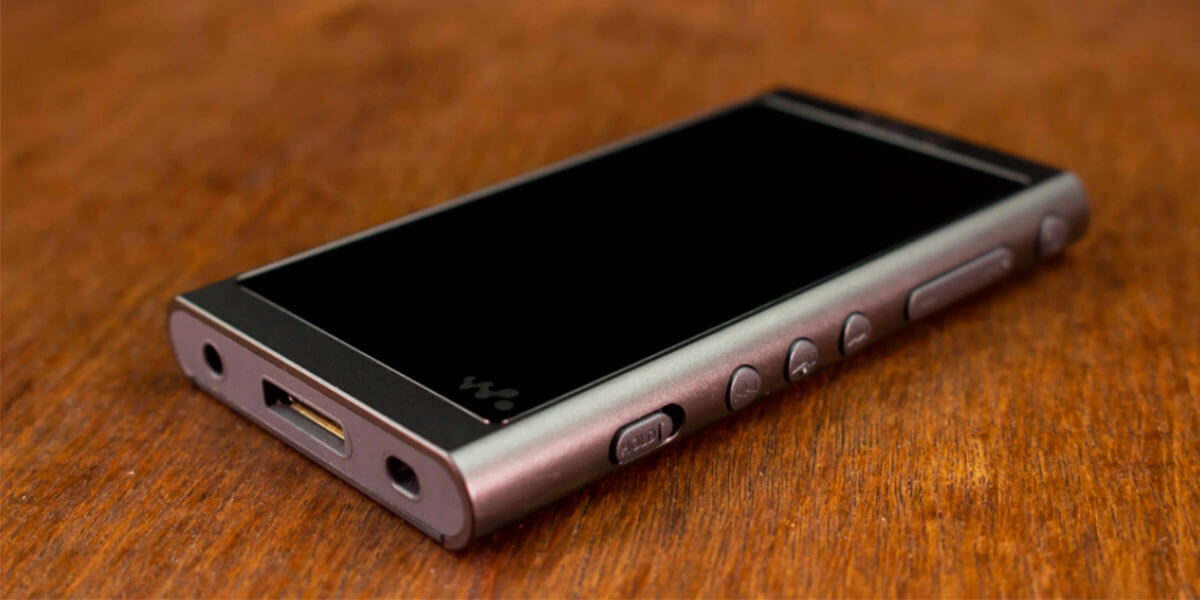 And what surprised me is that this player is built on a Sony S-Master HX amplifier, which is a huge plus for its sound. The Sony NW-A55 sounds right, completely neutral, but detailed as it should and like a digital amplifier. And I would even say for the lack of personality, as it sounded like I expected.
However, it should be noted that for this price, it sounds more musical, sharper, and more detailed than a device from the same class. The only real complaint is the very limited power output of the NW-A55 (compared to the Fiio M5, for example).
And if you just want to experience high-quality music and do not have high expectations for your first Hi-Fi player, then this inexpensive but high-quality device will suit you. I would even say that this is the best dap under $200 for beginners.
Key specs
Storage/up to: 16GB/2TB
Max. sampling rate : 24bit/192kHz
DAC chip: N/A
Battery life: 45hrs
Bluetooth/Wi-Fi: yes/no
Pros
The extensive battery allows 35 to 45 hours of battery life.
Compact design and ergonomic shell give a good user experience.
Cons
The proprietary charging cable and socket look outdated.
There is no support for AAC or even aptX.
HIDIZS AP80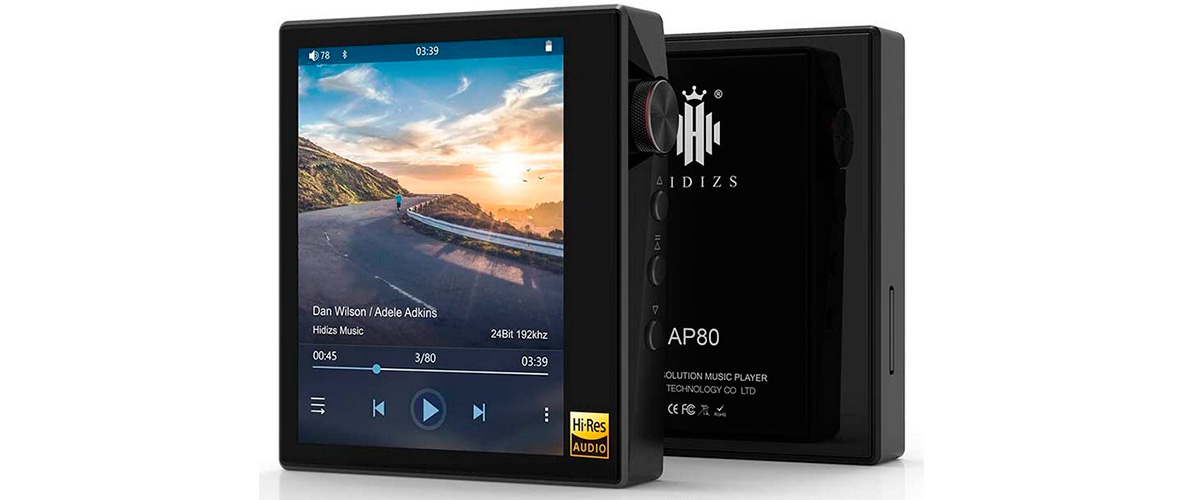 Hidizs AP80 is a device designed for portable Hi-Fi listening. Funded on Kickstarter, it impresses with its performance and unrivaled value for money.
I want to start with the technical characteristics of the player. The small AP80 stands out above all for its 2.45-inch screen, which provides undeniable comfort compared to its rival FiiO M5. However, forget about any internet connection I tell you. This DAP is for listening from a micro-SD card. Therefore, it doesn't have built-in Wi-Fi or even internal storage.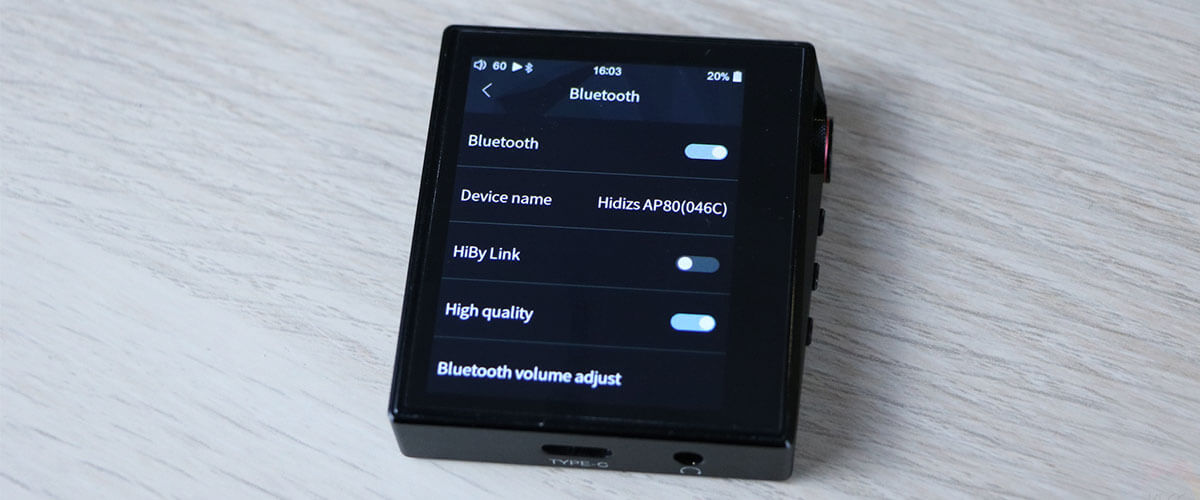 With its Saber ES9218P DAC, the Hidizs AP80 did not disappoint me. The small DAP offered good sound power without sacrificing quality or detail. The operating system of this player has many settings, and you can play with sound as you like as it is implemented in the best budget DAP – FiiO M9. Everyone will find in it something for themselves. And this flexibility is a definite plus of the device.
And I would probably recommend it to those who like to listen to pleasant music through headphones at home, but this player is not suitable for trips or flights.
Key specs
Storage/up to: no/1TB
Max. sampling rate : 32bit/384kHz
DAC chip: ES9218P
Battery life: 15hrs
Bluetooth/Wi-Fi: yes/no
Pros
There are settings for the anti-aliasing filter with eight different options. ReplayGain is also present.
A proprietary MSEB mode allows you to customize the sound to your liking in the finest detail.
Cons
Small battery capacity – only 800 mAh.
Best DAP under $100 Review
FiiO M7 – best budget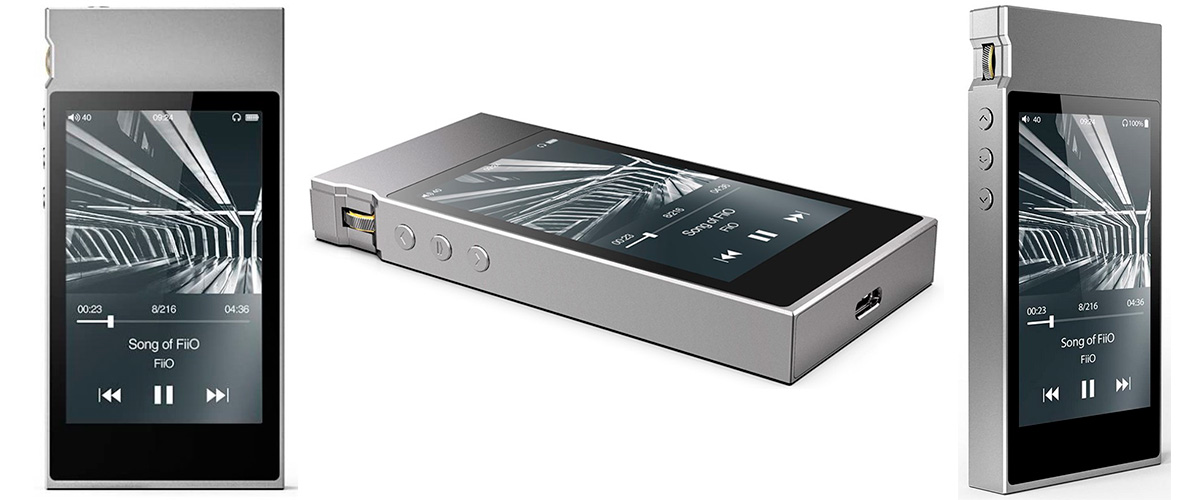 FiiO M7 was designed to play HQ files with wired and Bluetooth headsets. Therefore, it supports aptX, aptX HD, and even LDAC transfers. However, keep in mind that for your entire audio collection, the player has very little memory (2 GB), although it can be expanded with memory cards up to 512 GB.
Such a budget device has good battery life, which I cannot note. At the heart of this DAP is Samsung's Exynos dual-core processor, which consumes minor power and provides 20 hours of playtime.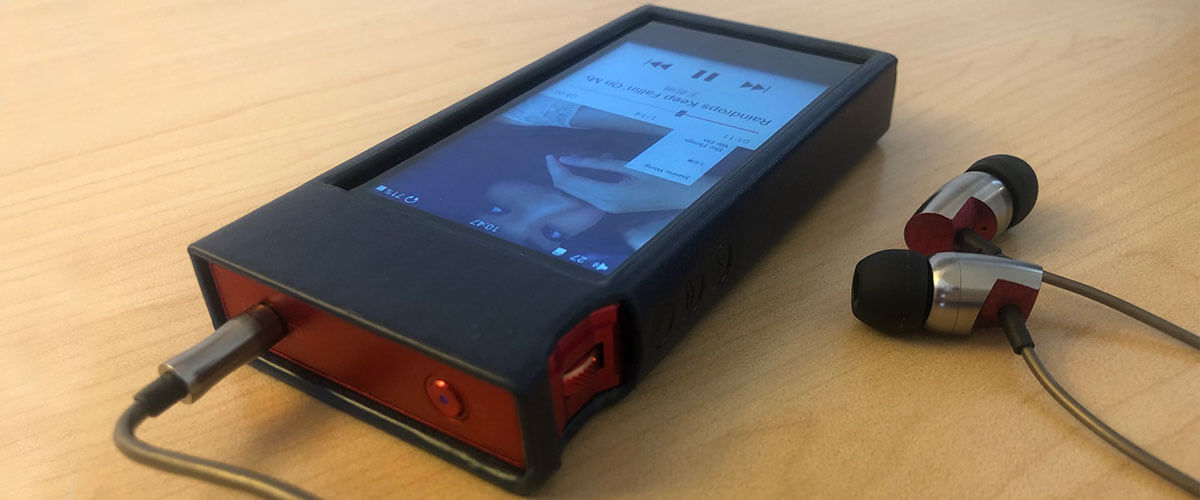 About the sound, I want to tell you it is not bad. The DAC is the ESS Saber ES9018Q2C model, which features headphone amplifier integration. And thanks to this implementation, the player provides decent sound quality for its $100 with extremely low noise.
I think this combination of quality and price can be called the best dap under $100. And this is another device that can be recommended for entering the world of high-quality music.
Key specs
Storage/up to: 2GB/512GB
Max. sampling rate : 24bit/192kHz
DAC chip: ES9018Q2C
Battery life: 20hrs
Bluetooth/Wi-Fi: yes/no
Pros
The player quickly connects to Bluetooth headphones and does not lose a connection even at a long distance.
The FPGA chip allows the player to work with 16-bit and 24-bit streams with 96/192 kHz sampling.
Cons
The player application runs and crashes randomly.
Additional choice
These are old models, which are not actual today, however they are still good, and can be an option if you find them new, or used on eBay. They are cheaper than top modern models, but still can provide the best music listening experience.
Pioneer XDP-30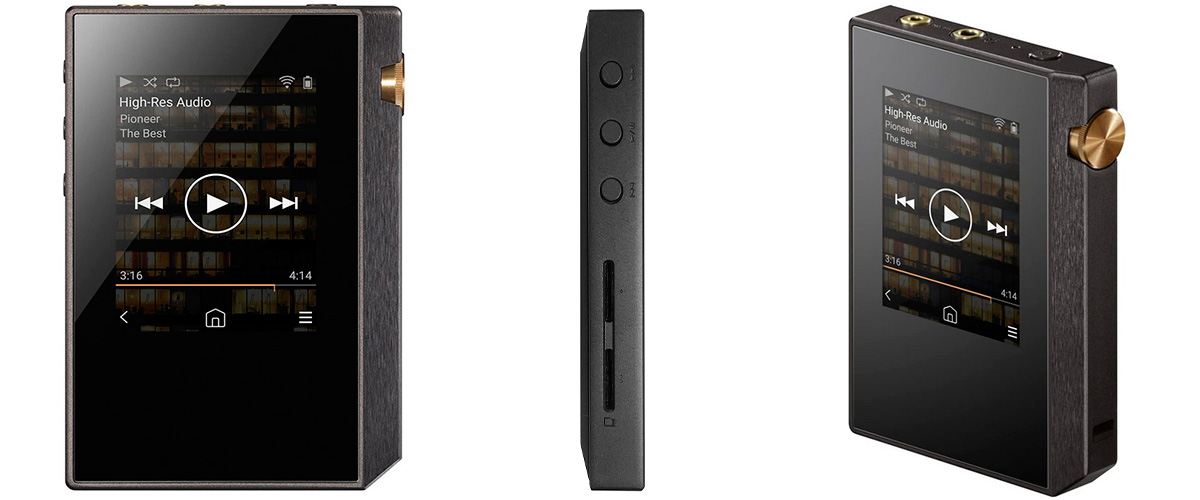 It often happens that everyone has a different budget. Some boast of expensive devices, but what about the guys who are not ready to pay a fortune for the simple DAP, but still want to enjoy high-resolution music? I think I found the answer – Pioneer XDP-30. Pioneer has been on the market for an incredibly long time, and I think thanks to his devices he made a famous name for himself. Let's figure out what XDP-30 exactly is.
It looks like a very reliable device, with a rather small screen, but the trick is not in it, right? In general, the composition looks quite reliable, unlike most smartphones. He can play PCM files up to 32-bit / 192kHz and double speed DSD without any problems. Likewise, Streaming isn't ignored either, with Tidal, Deezer, and TuneIn support built-in. In my opinion, the built-in internal storage of this device is not really chic, but average, 16 GB. As in any DAP, there is a special slot for a micro SD card to increase the memory capacity up to 512 GB.
Connectivity is fairly standard, with a 3.5mm headphone output and a 2.5mm balanced output. Inside, the device is equipped with twin SABER ES9018C2M DACs along with a pair of ES9601 amplifiers chips. Pioneer specified two clocks: one for 44.1kHz family of sampling rates and the other for 48kHz and its multiples. This reduces jitter errors and should give a better sound. In any case, the maximum sampling rate the XDP-30 is capable of is 32bit / 192kHz. The 1630mAh battery gives around 15 hours of use before needing a recharge, however, the figure still changes depending on the load you put on the device.
Key specs
Storage/up to: 16GB/512GB
Max. sampling rate : 32bit/192kHz
DAC chip: Dual ES9018C2M
Battery life: 15hrs
Bluetooth/Wi-Fi: yes/yes
Pros
Great combination of small price and excellent sound that is greatly balanced and detailed even at high volumes
Compatible with various file formats
Reliably built and easy to use
Unbelievable possibility for memory capacity with 2 in-built slots for micro SD
Cons
The screen is pretty tiny and the picture is not very detailed
Astell&Kern A&Ultima SP1000M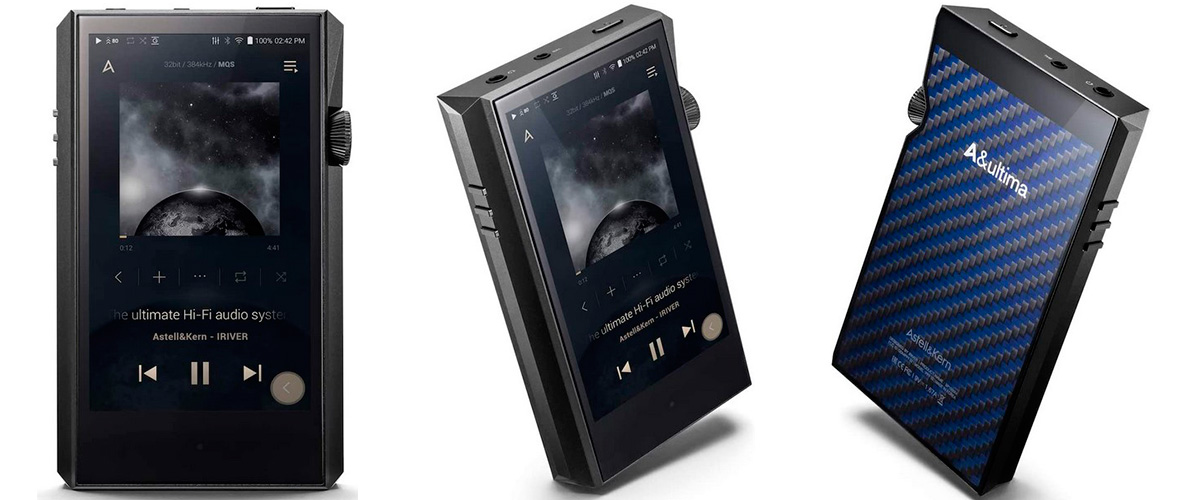 At first sight – it's a very expensive, luxury and good-looking model of player. I prefer to use modern things, which attract attention. This device is super cool, so I've bought it. Gold plating lives no chances for other models. I knew that premium devices are usually weighty; reflecting a hefty price tag and this player confirms it. If this is your first time dealing with an A&K device, the interface will be a little bit new and you have to get used to it; however, it is quite simple.
The straight lines and angles and the multifunctional control wheel on the right are awesome. This player has a good sparkling body-SP1000M and is a reference embodiment of Astell & Kern's design principles. This player is exactly perfect for me – lighter, smaller and better sounds – that's what I want. This A&K device sounds good in classical music, showing the most thick effects, surroundings.
Key specs
Storage/up to: 128GB/512GB
Max. sampling rate : 32bit/384kHz
DAC chip: Dual AK4497EQ
Battery life: 10hrs
Bluetooth/Wi-Fi: yes/yes
Pros
Sounds awesome on tracks with heavy metal music, keeping all the shades of music specification
Its monitor looks amazing – quite colorful, very different from simple digital displays ever
Cons
It requires both hands to operate it – especially if I needed to reach the screen off button
iBasso DX220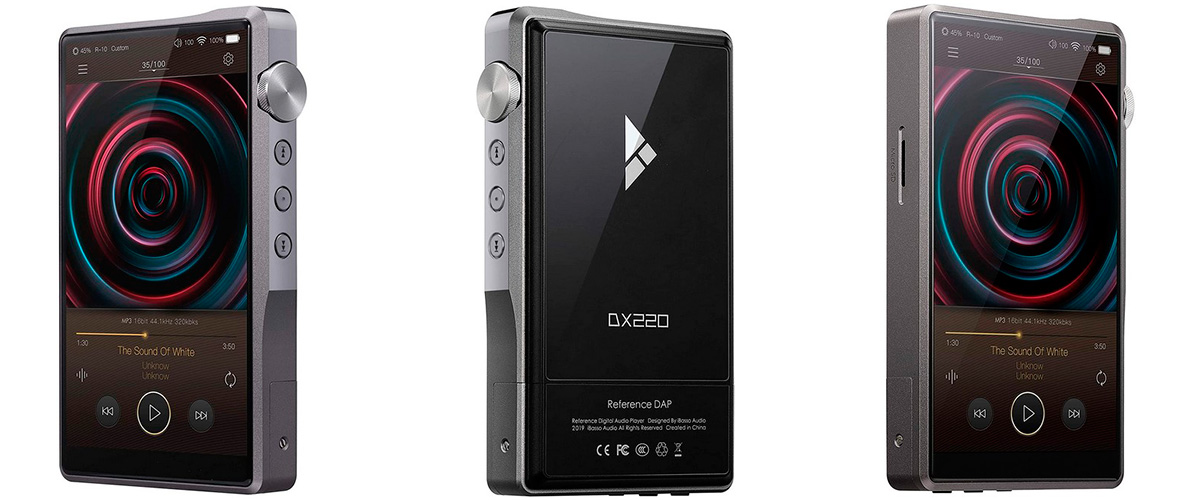 First of all, I would like to note the incredibly cool and stylish design, which immediately resembles the iPhone 5 line. Beautiful smoothed corners, a pleasant shade of the case. The iBasso DX220 packaging also deserves a separate mention. The box looks very futuristic, in pleasant colors, all the parts are folded incredibly neat and beautifully. In my opinion, this level of product packaging is a whole new level, because it includes absolutely everything you need for perfect use: all the way to burn-in cables, USB cables, Coaxial cables, glass screen protector replacements, HDTracks coupons, and a leather case for DX220.
The composition is made very reliably, the feeling that this device cannot be broken in any way, even if you try hard. One thing you may notice about it is that it has a replaceable amplifier module on the bottom, which helps a lot with getting a multitude of sonic signatures out of just one device. The back is made of glass but is also covered by a thick glass screen protector which is also incredibly nice.
Taking into consideration all my impressions about DX220 I can truly admit that this one is the best digital music player. Now, I'd like to turn your attention to its filling. There is also literally a monster inside DX220 – a full-blown desktop ESS 9028 PRO DAC. Moreover, the device has an 8-Core CPU, with a seasoning of 4 GB of RAM up to 2TB. DX220 has various connectivity options. There are Type-C USB Port, SPDIF Digital Output, and the power button on the top.
You can also find the volume wheel, and the play/pause, ffwd, and bckwd buttons on the right side of DX220. On the left side accordingly, you can find the microSD slot, and at the bottom, you will find the AMP card module, which has a wide selection of outputs, depending on which AMP module you're using. The device provides you with a 32bit/384kHz max sampling rate. So taking into consideration all specs, I'm assured it's the best sounding DAP for Tidal and other services as well. The battery life of 8 hours for such a stable device is also pretty solid.
Key specs
Storage/up to: 4GB/2TB
Max. sampling rate : 32bit/384 kHz
DAC chip: Dual ES9028PRO
Battery life: 8hrs
Bluetooth/Wi-Fi: yes/yes
Pros
Modern, smooth design with accurate angles and smart knobs placement
Balanced and detailed picture along with an excellent 1080p Sharp Full Screen
Sturdy and reliable with only 240g weight, that's why-portable as well
Cons
After continuous usage runs hot and sometimes shuts off
Does not have a cooling system inside which directly affects the rising temperature and battery life tames faster
Astell & Kern A&norma SR15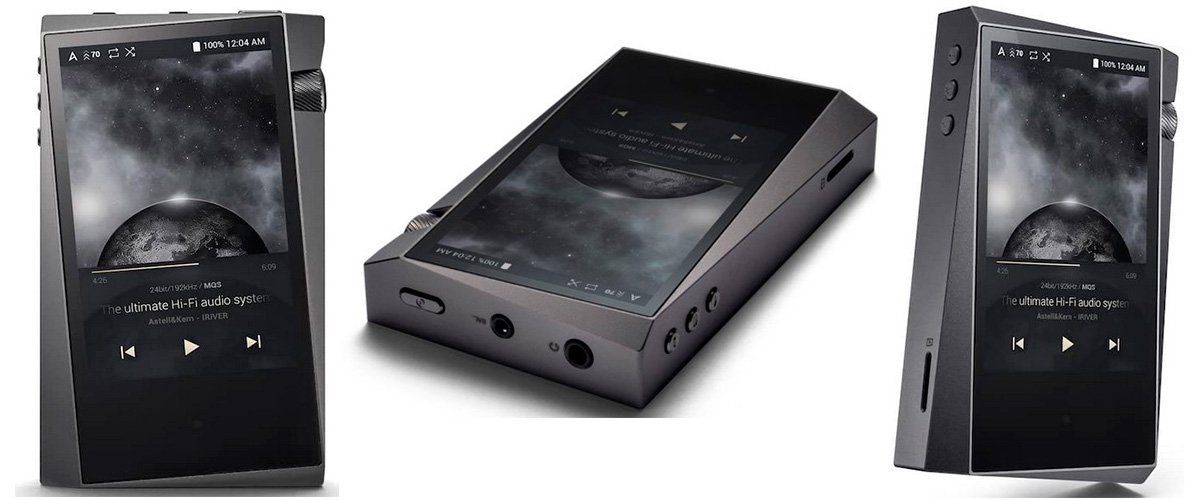 Probably looking at the tops of different devices, the reader often wonders why these devices are included in the list? Let's figure out why exactly Astell & Kern A & norma SR15 got into this top and deserves consideration.
First of all, design. It will be made with a focus on geometric design, looks very modern and the color palette pleases the eye. At the expense of the technical side of A & norma SR15, we get an extremely reliable DAP equipped with two CS43198 DACs, 3.5mm, and balanced 2.5mm headphone jacks, 64GB built-in storage which is expandable via microSD card, and built-in Bluetooth, wi-fi, and Tidal. The A&norma SR15 boasts an improved interface and support for native DSD playback (to DSD64) in addition to PCM files up to 24-bit / 192kHz. Fortunately, the owners of high-resolution files are also not deprived. A 32-bit file with a 384kHz or 352kHz sampling rate is simply downsampled to 24-bit / 192 kHz or 24-bit / 176 kHz respectively for playback, while DSD128 is also playable through conversion to PCM 24-bit / 176kHz.
The device in use resembles the use of a full-fledged smartphone, with functionality from around 2010. To be honest, such progress is an incredible joy for the DAPs. you have access to the menu for quick access to wi-fi, Bluetooth, EQ, and volume swaps a screen-hogging interface for a scrollable single-tier bar. while the home screen, which can be viewed by scrolling right, also has a more contemporary feel. It displays more options, too. As well as albums, artists, genres, playlist, and folders there are also favorite settings and direct access to DSD and MQS (Master Quality Sound: 24-bit / 192kHz) files.
The battery of the A & norma SR15 is also quite solid. It supports 10 hours of active use without recharging. In fact, this is an incredibly good indicator since you can often take the device with you on a trip, to a party and not rack your brains on how to charge it.
Key specs
Storage/up to: 64GB/1TB
Max. sampling rate : 24bit/192kHz
DAC chip: Dual CS43198
Battery life: 10hrs
Bluetooth/Wi-Fi: yes/yes
Pros
Crystal clear and deep sound in thanks to 2 in-built DACs
Pleasurable and smart interface
Build quality is excellent, everything is made accurately, every component is in its place, feels very reliable
Cons
Cannot work as a DAC between headphones and PC
Тhe device is poorly optimized, the file transfer speed is very slow and it takes some time to turn on and start normal operation
Runs very hot despite the good battery life
Buyers Guide
DAP operating systems
The operating systems of DAPs are not particularly pleased with the variety. DAPs based on Android is the undisputed leader because it is multifunctional and quite convenient. If you have ever used a smartphone on Android, using DAP will not pose any problems. By the way, there are also DAPs with Linux built-in. I don't know, fortunately, or unfortunately, but I didn't have to use the latter. In general, I think the main message is very clear – to choose DAP based on the OS you are already familiar with because, as I said earlier, you will use this device in the same way as a smartphone, so the highest level of comfort is probably super important.
Integrating DAPs in your home setup
If you have an extremely large high-resolution music library, the DAP streaming capabilities are worth looking into. It often happens that the current maximum memory capacity of your DAPs is insufficient. Moreover, often DAP can perform the function of a DAC when connected to a PC, that is, a kind of sound amplifier. This is very convenient for me because as a rule, the PC is able to recognize the DAC by default, and no additional drivers or downloadable files are needed for this. This is actually an important point because when working with a PC and DAP, some things should be taken into account at the same time.
I strongly advise you to pay attention to the fact that DAPs, as we already know, recognize many different files, while your PC cannot always recognize some of them. Paying attention to the fact that fiddling with file converters and additional software is very time-consuming, I advise you to take this into account before buying. After optimizing the connections between the DAP and the PC, the next in the chain of connections is the video or audio receiver.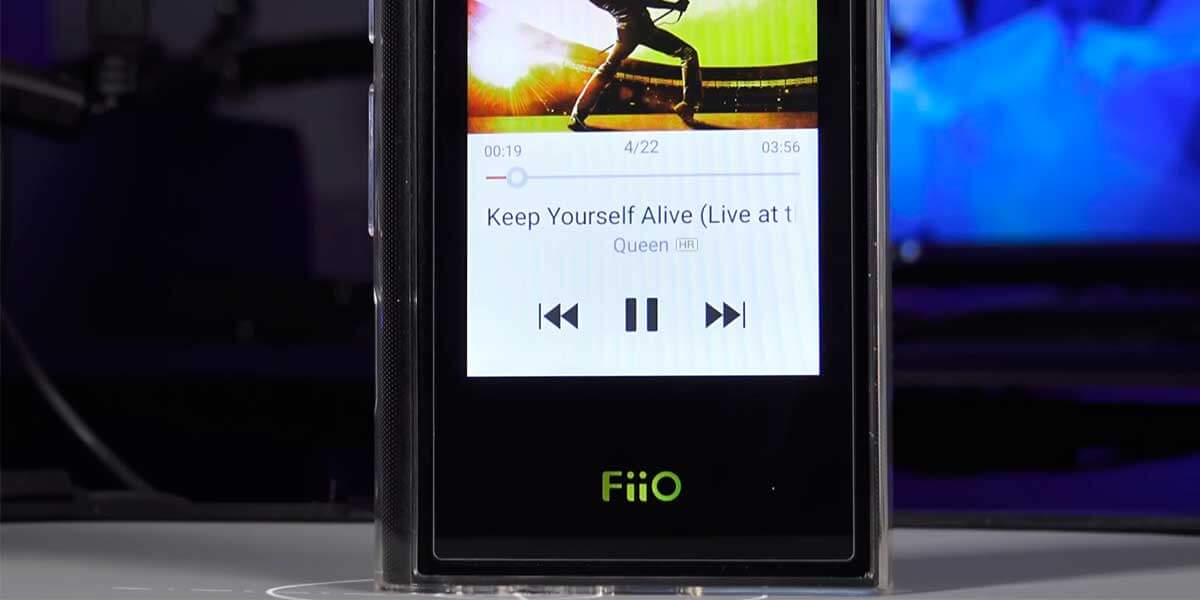 For ideal optimization of all devices, the best option would be to use high-quality cables, which can also be purchased in addition, because the basic ones are not always of high quality. It is also a good advantage to use balanced connections to avoid audio distortions and drops. In addition to all that has been said, it is worth considering that the presence of a Wi-Fi connection to your DAP will greatly simplify the task at hand because, with its help, you can stream music directly from Spotify, Tidal, and others high-resolution music applications.
DAP connection
From a huge list of different types of cables and connectors, you need to be able to distinguish between the 2 most important and understand why they are needed at all. They are called balanced and unbalanced. We can usually notice the difference between them just after converting the sound from digital to analog.
The main goal of balanced connections is, of course, to eliminate extraneous noise so that the music sounds crystal clear and balanced. Balanced connections have the effect of causing the fundamental noise to be out of phase with itself, so it is virtually eliminated.
Of course, unbalanced cables are also needed, if only because they are super easy to use and do not require additional settings, but instead, they create some problems with third-party noise. Unbalanced lines should be kept short enough to avoid audio problems, less than 25 feet or so. This is to minimize any possible noise.
I think none of the readers wants to make spontaneous pleasant purchases and then take the rap and spend hours and rack their brains how well it is to establish your audio chain. This is a very delicate matter, and you need to understand well what is cooperating with what and what is being connected to what. Only after a good understanding of all these processes you will be able to make a good combination of devices without getting a bunch of noises, tears, and bugs. There are also several basic connectors you should know.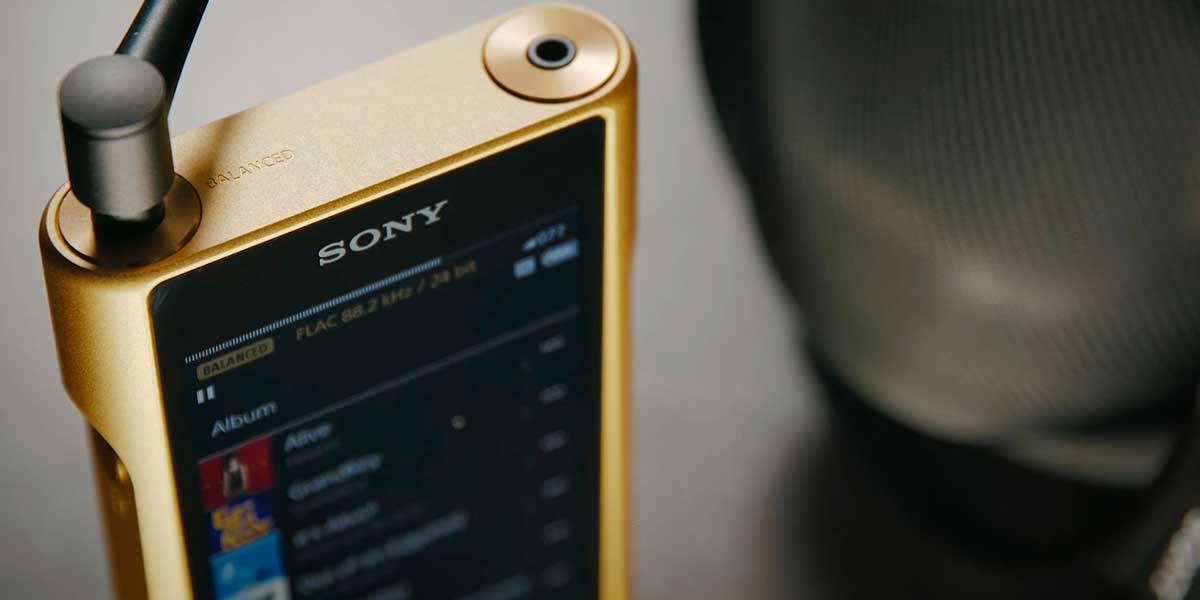 The first one is a headphone-out stereo mini-jack (1/8″ / 3.5mm). It is one of the most popular connectors. It is widely used in smartphones, headphones so you may have heard about it. Mini-jack is usually used to transmit analog audio signals. It can either be a mono or a stereo version.
Secondly, there is a balanced stereo mini-jack 2.5 or 4.4mm. Unlike its brother, this connector is used more often to connect headsets to landline phones, lightweight two-way radios, and video cameras. Those need to put a microphone into the headset, as well as audio. For this reason, there is sometimes an extra stripe.
Thirdly, the Optical (3.5mm) is almost like the mini-jack one but with one basic difference. The optic is specially created to stream stereo digital audio. However, it is also created for digital audio transfer. For clearest understanding, Optical 3.5mm can be found between your TV, stereo system, soundbars, and amplifiers.
Finally, here is a world-known USB connector. It is actually the most popular way of linking an external DAC to a computer.
What is high-resolution audio
Since high-resolution music is actively filling the areas of interest of music lovers, I think it's worth figuring out what it is. High-resolution audio usually refers to music files that have a higher sampling rate or bit depth than a regular MP3 file. The more bits, the more accurately the signal can be measured, so moving from 16-bit to 24-bit can provide noticeable improvements in audio quality. High-resolution audio files typically use a sampling rate of 96 kHz or 192 kHz at 24 bits.
Despite the fact that it sounds incredibly cool, there is also a downside to the coin. The fact is that high-resolution files weigh much more than our usual audio files. At least 15 MB, is the threshold below which the melodies do not fall. If we also take into account the fact that usually, people like to create playlists of different genres, moods, motives with 20 or more songs, you can easily come to the conclusion that you need a lot of memory for such an extensive media library. Therefore, think 20 times before downloading everything.
If you are wondering what is so beautiful about high-res music, I will answer. With its help, you will feel every sound that the author wanted to convey, his mood, and his motive. The detailing of these songs is usually incredibly good. We are used to using familiar services like Spotify or Apple Music, where music is usually compressed with very low bitrates. Based on this, high res audio looks much cooler and more melodic than the usual format.
Where can I buy and download hi-res music
Before we start looking for resources for downloading high res music, it is worth mentioning that usually, these services cost several times more than a regular subscription to the service for about $ 5. As far as I know, in the 2021 year, prices for hi-res music start at $ 14 and usually don't go any lower, although, in the nearest future, this number may change.
One of the most popular is HDtracks, it has been on the market for a very long time and can please with a wide selection. But, the site has a strange bias towards an adult audience because the catalog of jazz, old rock, and classics is much larger than the rest. The main advantage is the ability to choose the format between FLAC, ALAC, WAV, AAIF, and the ability to choose the sampling rate for each.
Another reliable service is Qobuz. Its main advantages are the ease of use of both the site and the application. A very simple and, at the same time, the functional interface gives the user a feeling of complete comfort.
The last service that I would like to highlight is 7Digital. The site navigation is very simple and accessible. The only drawback is the ability to download only songs in FLAC format.
Where can I stream hi-res music
There are a lot of streaming services now, and they are all super different. All of them are constantly growing, expanding their catalog, adding new features, so for 2020, I think these will be a good choice, although in the future, this information may change somewhat. Let me, for example, single out a few that, in my opinion, are the most reliable and popular ones.
The first is Tidal, very popular all over the world. Its most famous feature is Tidal Masters, a partnership with Master Quality Authenticated that brings more than 170,000 studio-quality streams to you. Another cool service is Primephonic. Even though he mainly specializes in classical music and offers a huge number of filters to find music.
Well, the last one I would highlight is Amazon Music Unlimited. Not very famous because it appeared recently, but it gives hope that the future of high-res music belongs to him because we know how an Amazon is responsible for everything that it undertakes.