Looking for the best 4K receiver? Or maybe you're new to the topic and want to know why you need a receiver. If you are interested in these questions, you have come to the right place. First, let's talk about the functionality of such a device. The AV receiver is designed to control your home theater system. Its main function is to receive audio and video signals from different sources and route them to their respective outputs. Nevertheless, modern AV receivers handle much more than audio signals. Nowadays, the AV device is the brain or the central processing unit of a home theater system. It brings movies to life and gives users many possibilities to get top-quality sound and image.
Have you heard about HDCP 2.2? It is a new generation of copy protection for the 4K era, and it probably will not work with any of your current gear. I want to say that maybe the TV or 4K AVR you bought last year might not be able to receive/pass all future 4K content. To successfully stream 4K or 4K HDR content, all devices connected via HDMI to your compatible streaming player must support HDCP 2.2.
The next thing that has to be considered is that to enjoy the 4K pass-through and 4K upscaling features, a High Speed HDMI cable is needed for the connection. I have tested many different ones. As for me, AudioQuest Pearl 48 HDMI cable is the greatest option since it has a perfect length (5 ft) and uses solid conductors to defeat strand-to-strand interaction, the major source of distortion in cables.
Our pick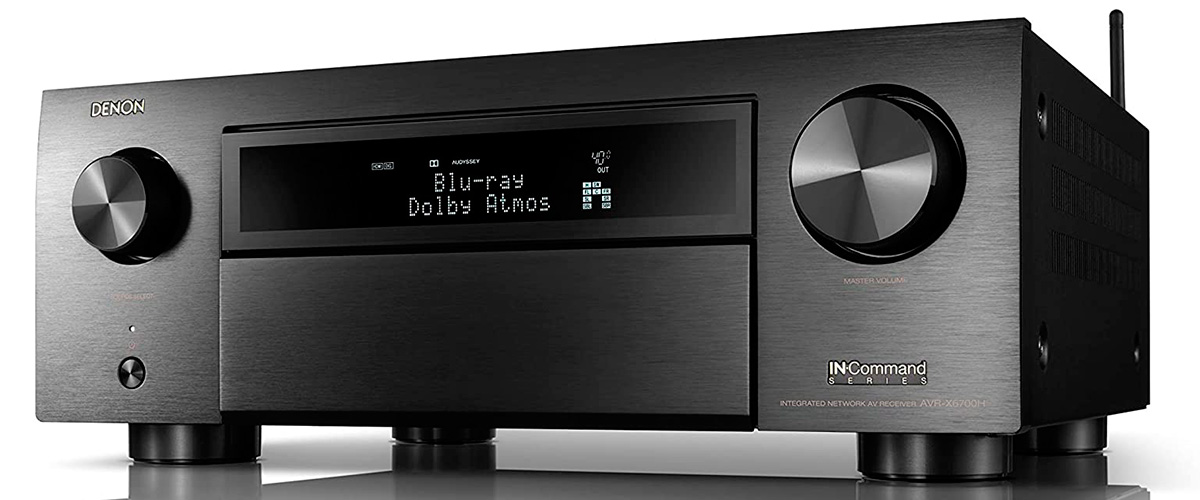 Denon AVR-X6700H
Best 4k Receiver
Premium 11.2 channel 8K AV receiver with 140W per channel that fully supports 3D audio formats like Dolby Atmos, Dolby Atmos Height Virtualization Technology, DTS:X, DTS Virtual:X, DTS:X Pro, IMAX Enhanced and Auro-3D.
Read the full review
.
4K AV receivers comparison table
Name
Channels
Power output
HDMI in/out
Bluetooth/Wi-Fi
Review
Denon AVR-X6700H

best overall

11.2
140W/8 Ohm, 175W/6 Ohm
8/3
yes/yes
Review
Denon AVR-S570BT

budget

5.2
70W/8 Ohm, 90W/6 Ohm
4/1
yes/no
Review
Marantz SR8015

premium

11.2
140W/8 Ohm, 175W/6 Ohm
8/3
yes/yes
Review
What does a 4K AV receiver do?
The 4K pass-through function allows data to be passed through the system without degrading image quality, provided it is HDCP 2.2 compliant. The AV receiver with 4K pass-through function reproduces 4K signals from video playback equipment on 4K-compatible TVs and projectors, while maintaining 4K quality (called 4K pass-through).
4K upscaling allows you to upscale low-resolution source video (such as Full HD (2K)) to 4K high-definition signals. Thus, AV receivers with 4K upscaling allow you to view Full HD video signals via HDMI in higher quality. In my 4K receiver reviews I will tell you about devices with 4K pass-through.
How I picked and tested 4K receivers
The configuration for the test of each best receiver for 4K TV was chosen with the video capabilities of the models in mind. To test and evaluate the image quality, video processing capabilities (upscaling, pass-through) and surround sound effects in the video, I chose the movie "Deadpool 2". It has dialogs and a lot of action scenes with special effects. A perfect candidate for the test. The music, on the other hand, I decided to play on stereo speakers.
Used such equipment for the test:
CD player SACD 30n
Blu-ray player Sony UBP-X700
Speaker wire – AudioQuest Type-9
Speakers for movie – Klipsch RP-8060 FA
Stereo speakers:

Klipsch RP-8060FA
KEF Q350
DALI OBERON 5
Best 4K receiver reviews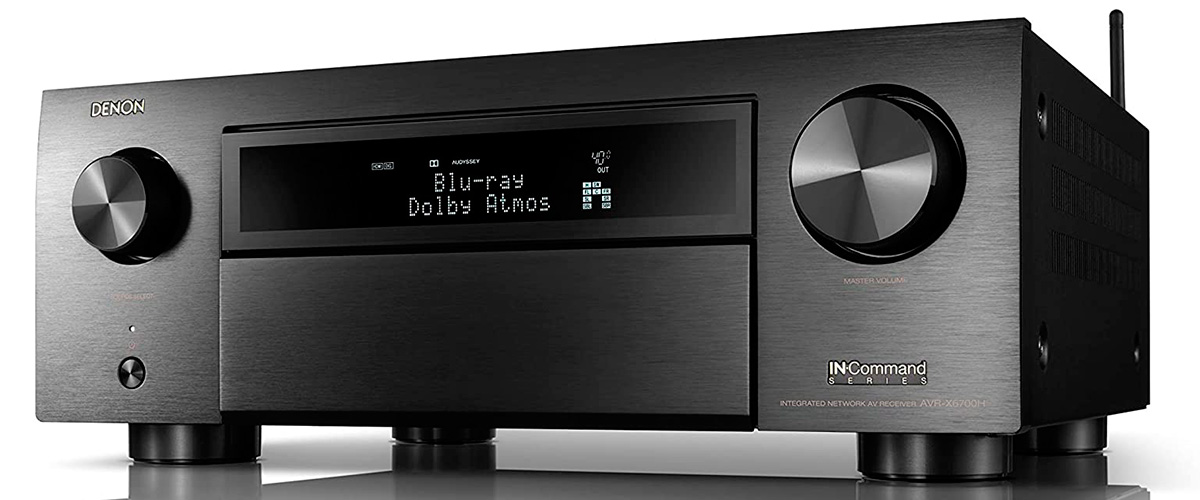 This 4K surround sound receiver has a whole arsenal of innovations. I immediately note the AVR-X6700H`s principal difference from many competitors – one HDMI input and two outputs of this unit are of the 2.1. generation. Therefore, the X6700H provides complete support for the 8K at 60 Hz and 4K at 120 Hz with the content protection standard HDCP 2.3.
I also say that I was pleased with the up-scaling from HD to 8K. The quality of the scaled image is great. I saw the colorful and bright image which does not look stretched, but it has good detail. However, I pay your attention to the configuration. If upscaling up to 4K works on all ports, then upscaling up to 8K – only on one.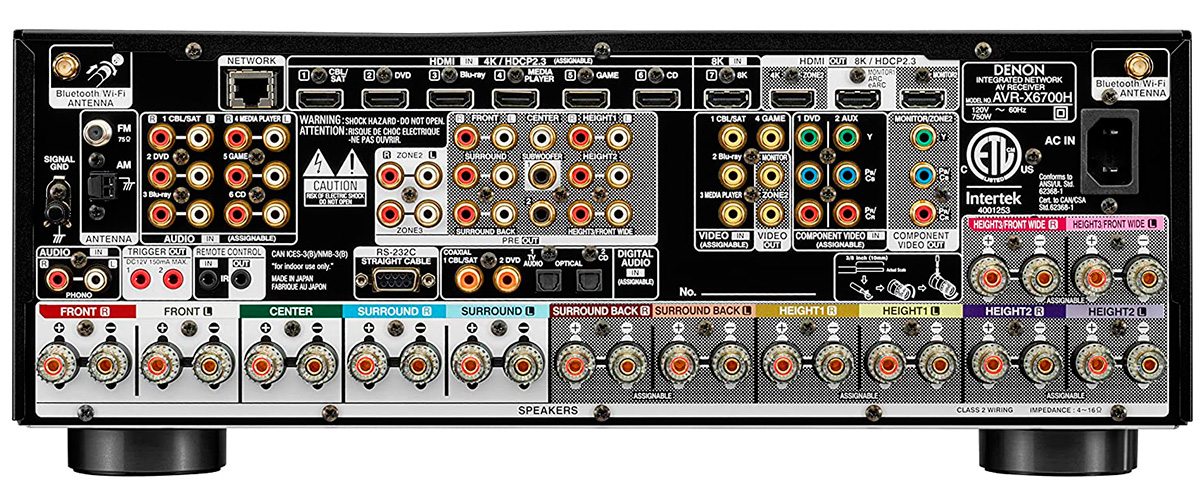 Moreover, I discovered here 13 channel processing but only 11 power amplifiers (140 W at 8 Ohm or 175 W at 6 Ohm) here. Two extra channels need the installation of an external stereo amplifier to enlarge the speaker set. The AVR-X6700H also offers complete processing of 3D sound decoders such as DTS and Dolby. Besides, I think that the Auro-3D and cinematic IMAX Enhanced video technologies will satisfy even the most avid movie buffs. By the way, the correction of the interior features of the room is provided by Audyssey MultEQ XT32, and there is also an application called MultEQ Editor for more advanced settings.
When I tested the sound, the first thing I noted was power! Each frequency register is fully audible. However, the balance is skewed more toward the bass than in the sound of the direct competitor – the Marantz SR8015. Besides, I should say that the sound is perceived as more controlled and mature, and the extra bass volume provides complete and realistic voices and, if necessary, is quite capable of shaking a room with its sound pressure. Combined with excellent up-scaling of HD images to the 8K resolution gives the right user experience.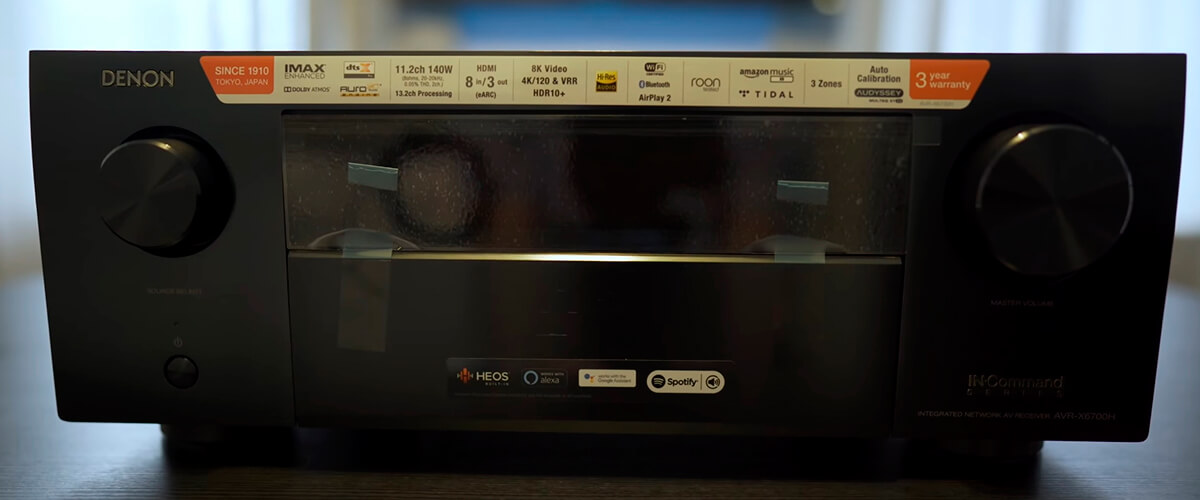 I am always interested in details and expressive dynamics when listening to sound. And the Denon AVR-X6700H did not disappoint me in this aspect. For example, dialogs are rich and expressive when necessary, and when the action demands, they change into a more quiet tone.
Denon AVR-X6700H has all the specs of a unit which is the best 4K AV receiver in existence. It's well-designed and sounds equally good for Hi-Fi as well for surround. With an extensive suite of 3D sound technology, this model is great for watching movies in big spaces. The sound is so good that it has no competitors in this price range!
Key specs
Channels: 11.2.
Power output: 140W/8 Ohm, 175W/6 Ohm.
HDMI inputs/outputs: 8/3
Video functions: 4K/120Hz, 8K/60Hz pass-through, analog to HDMI video conversion, upscales video signals to HD and Ultra HD (up to 8K).
Bluetooth/Wi-Fi: yes/yes.
Streaming services: AirPlay2, Spotify, Pandora, Deezer, Tidal.
Supports: HDMI ARC, HDMI eARC, HDMI CEC, HDCP2.3, HDR10, HDR10+, Dolby Vision.
Surround sound: DTS HD Master, DTS:X, DTS:X Pro, Dolby TrueHD, Dolby Atmos, Dolby Surround, Auro 3D.
Pros
DTS: X Pro allows the configuration 7.2.6 or 9.2.4.
Supports 8K.
Support for most modern surround sound formats.
There is the Bluetooth TX function to broadcast the audio signal to a suitable headset in addition to the speakers.
Up-scaling from HD to 8K.
Cons
The receiver is very hot, even with active cooling.
Many will want to turn the bass down.
Denon AVR-S570BT – budget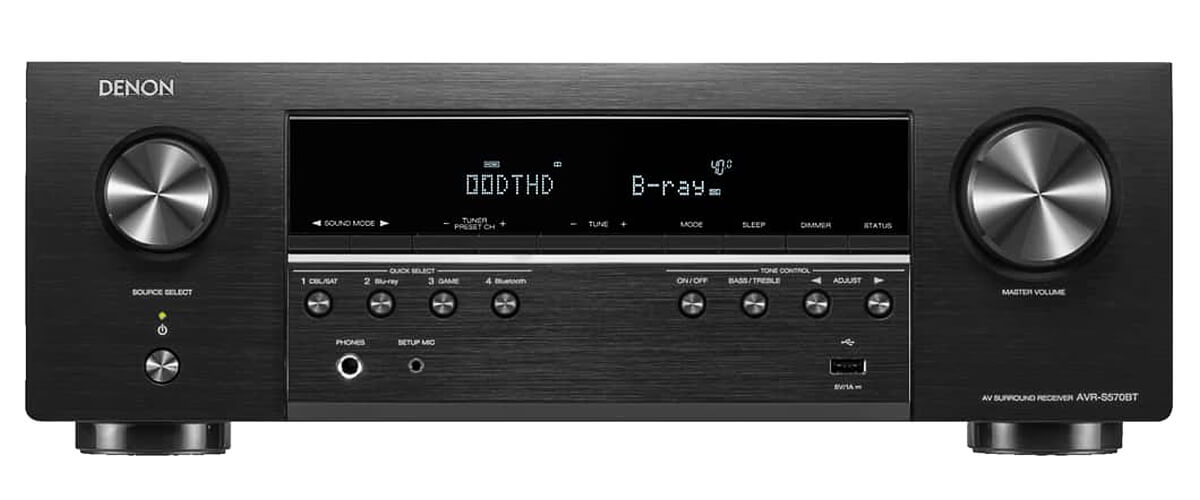 This review will primarily be of interest to newcomers to the world of home cinema systems or people who don't want to spend a lot of money on a receiver at the moment. Meet Denon again, but this time the budget model – S570BT.
This basic model does not stand out in terms of design and functionality but has everything you need on board. The 5.2 channel receiver delivers 70W (8 ohms, 20 Hz – 20 kHz, 0.08% 2ch Drive). In my experience, that's more than enough for small rooms.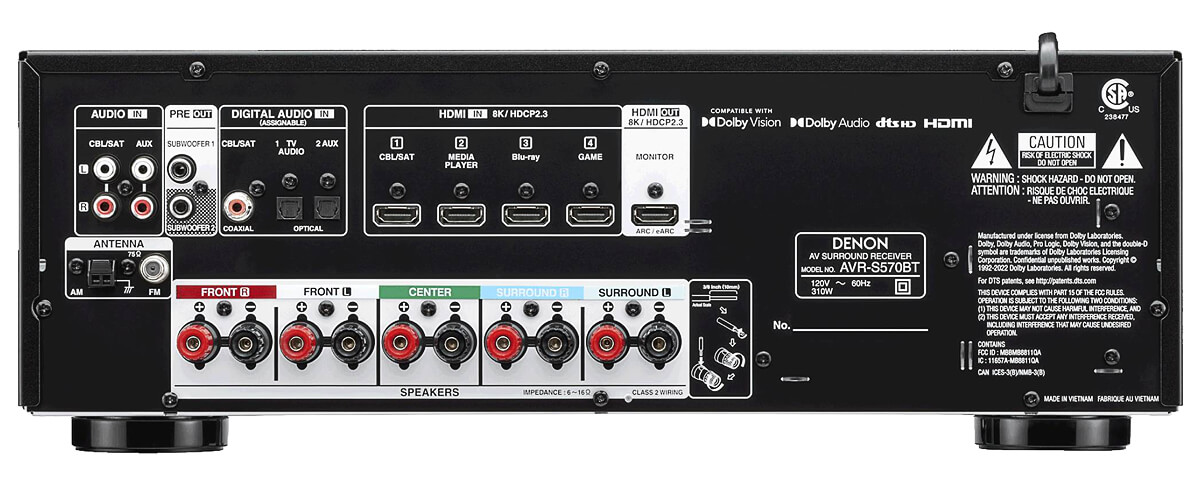 The Denon AVR-S570BT has 4 HDMI inputs and 1 output. There is ARC/eARC support as well as HDCP2.3. As for video capabilities, it can handle 8K/60Hz and 4K/120Hz and supports HLG, Dolby Vision, and HDR10+, as well as VRR and QFT. For a budget level, this is pretty good.
As for sound, this 5.2 4K receiver supports older surround sound formats such as DTS HD Master and Dolby TrueHD. Not the most impressive set, but you will definitely experience new emotions from watching movies with the new sound.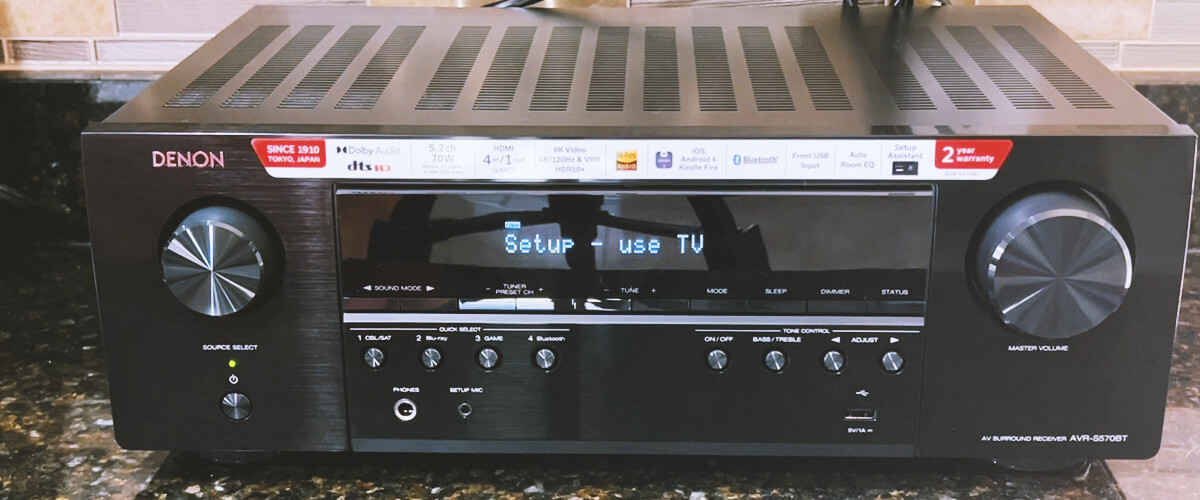 After setup, I did some testing and found the sound to be pretty good but certainly not great. The overall sound seemed to me a bit bright for audio-video and music. It's definitely not the finest music solution, but knowing its class and price, I can't demand more.
At a really low price point, the Denon AVR-X580BT is one of the market's most affordable yet advanced receivers. With 4/8K video support, VRR, and QFT as well as HLG and Dolby Vision, HDR10+s, this model gets the title of best budget 4K receiver from me. It is a great gift from Denon to all aspiring quality music and movie lovers.
Key specs
Channels: 5.2.
Power output: 70W/8 Ohm, 90W/6 Ohm.
HDMI inputs/outputs: 5/1.
Video functions: 4K/120Hz, 8K/60Hz pass-through, upscales video signals to HD and Ultra HD (up to 8K).
Bluetooth/Wi-Fi: yes/no.
Streaming services: no.
Supports: HDMI ARC, HDMI eARC, HDMI CEC, HDCP2.3, HLG, HDR10+, Dynamic HDR, Dolby Vision.
Surround sound: DTS HD Master, Dolby TrueHD.
Pros
HDR10+ support.
Ability to work with 4K and 8K content.
Bluetooth.
Cons
Has weaknesses of any budget model (no Wi-Fi, Dolby Atmos, DTS:X, multi-room, etc.).
Insufficiently handy manual, especially for beginners.
Marantz SR8015 – premium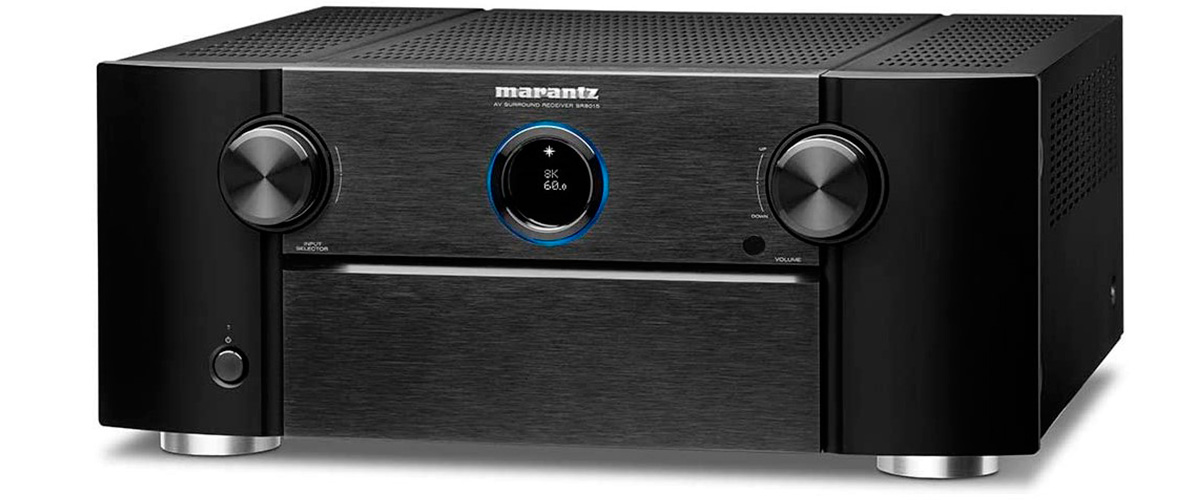 Marantz SR8015 is an 11.2 channel model capable of delivering 140 W/8 Ohm or 175 W/6 Ohm. The flagship of the SR series by Marantz. It is intended to conduct a large number of speakers perfectly and accurately.
And the first thing I want to focus on is the construction of the receiver. The Marantz SR-8015 uses the high-performance components of the brand to deliver high performance in both a home cinema mode and a Hi-Fi mode. Like many high-quality receivers of japanese brands that I have already tested, SR8015 is equipped with power modules with HDAM technology. These components allow higher electrical voltages. They contribute to the musicality of this amplifier through better sound stage coherence.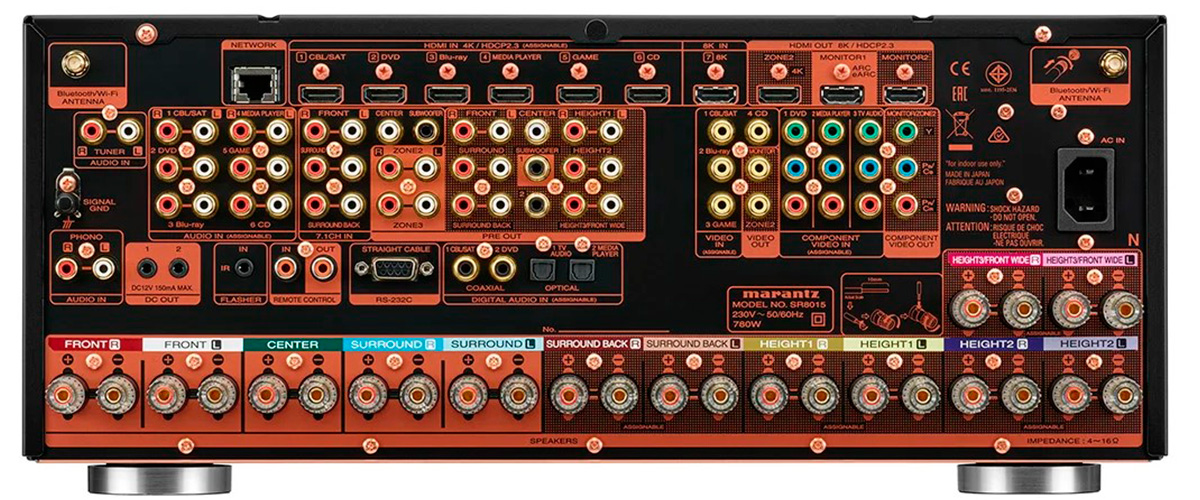 AKM AK4458 DAC, operating at 32-bit levels on each channel, is entrusted with the digital-to-analog conversion in the Marantz SR8015. In addition, with a high signal-to-noise ratio and very low distortion, this high-end chip adds to clean and understandable sound reproduction. It's also worth noting that this amplifier employs hybrid FAD technology to eliminate jitter.
The SR8015 has excellent sound effects. This receiver has a superb attention to sound details. I also appreciate the frequency balance. This is true for both stereo and multichannel sound. When viewing a movie with multichannel sound, you can sense the natural depth of the sound scene and the accurate location of the items in it, which is not as obvious with the Denon AVR-X6700H's sound.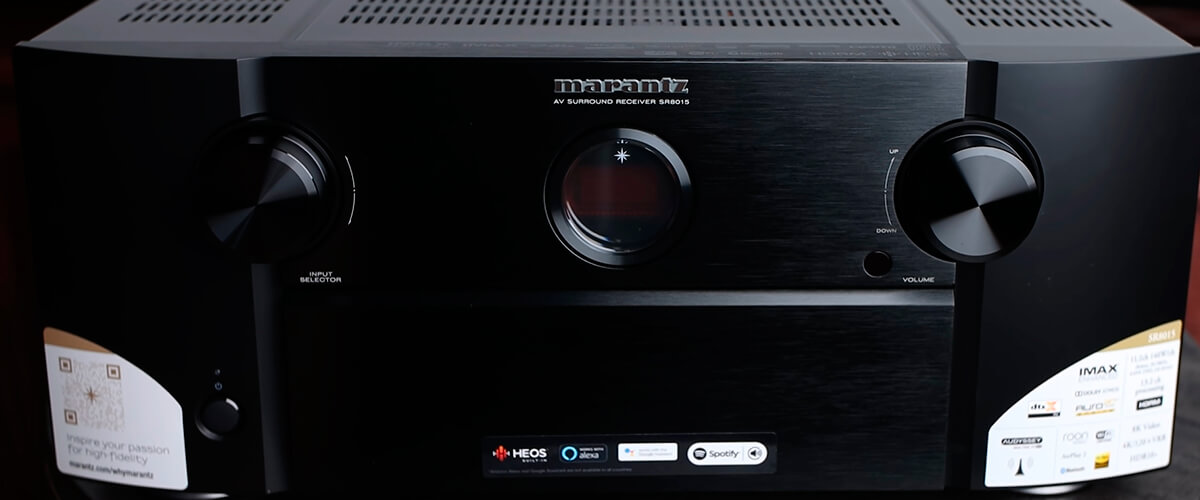 The video section is what I immediately liked about the Marantz SR8015. Its HDMI 2.1 input supports 8K video streams, making it ideal for connecting the latest 8K game consoles or a professional theater and great listening experience. HDR support is practical with Dolby Vision, Hybrid Log-Gamma, and HDR10+ technologies. Most importantly, the receiver can scale HD sources to 8K high accuracy, allowing me to enjoy viewing 8K TV completely.
The strong and functional Marantz SR-8015 is the excellent choice to enjoy a home theater experience with a UHD 4K/8K TV or the current generation of gaming consoles for the greatest premium gadget experience.
Key specs
Channels: 11.2.
Power output: 140W/8 Ohm, 175W/6 Ohm.
HDMI inputs/outputs: 8/3.
Video functions: 8K/60Hz, 4K/120Hz pass-through, analog to HDMI video conversion, upscales video signals to HD and Ultra HD (up to 8K).
Bluetooth/Wi-Fi: yes/yes.
Streaming services: AirPlay2, Spotify, Pandora.
Supports: HDMI ARC, HDMI eARC, HDMI CEC, HDCP2.3, HDR10, HDR10+, Dolby Vision.
Surround sound: DTS HD Master, DTS:X, DTS:X Pro, DTS Neural:X, DTS Virtual:X, Dolby TrueHD, Dolby Atmos, Dolby Atmos Height Virtualization, Dolby Surround, Auro 3D, IMAX Enhanced.
Pros
The 8K image remains as detailed as possible even when upscaling from HD.
It is possible to integrate into a smart home system by voice assistants.
Cons
The unit setup is complicated.
Denon AVR-X3800H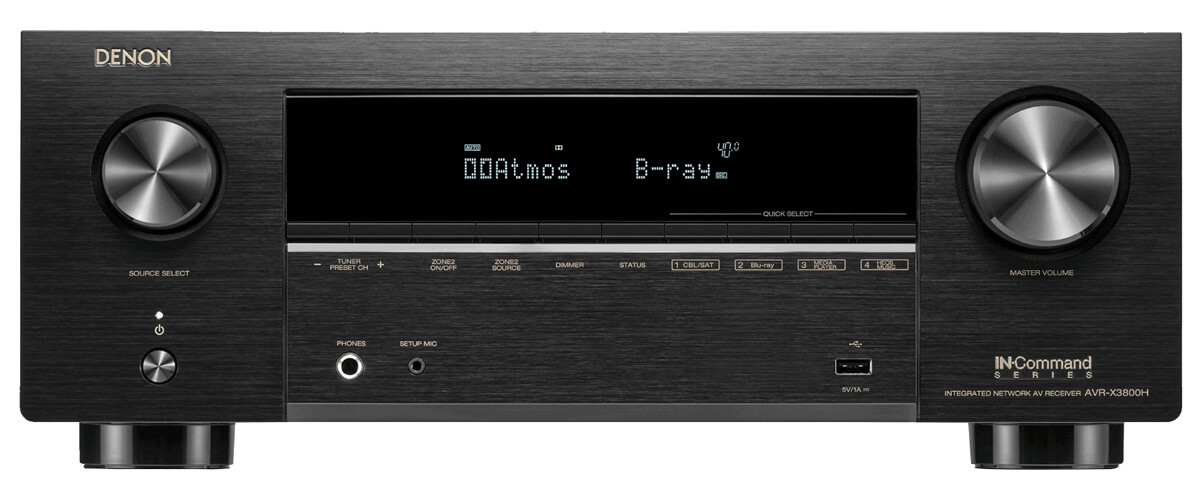 Another representative of the Denon brand on my list is a 9.2-channel AVR-X3800H receiver, which has already managed to win the love of the many users since it meets modern standards. One of the main features of the receiver is the ability to expand up to 11 channels. Its power is 105W at an 8 Ohm load, and you can set this Denon receiver to 5.2.4 or 7.2.2 configurations or use a more powerful stereo amplifier to receive a 7.2.4 configuration signal.
The AVR-X3800H catches my attention with the video path: all 6 HDMI ports are version 2.1, allowing you to stream video in 8K at 60Hz or 4K at 120Hz (Dolby Vision, HLG, and HDR10+). You also have 8K upscaling and 3D pass-through here.
Surround sound formats are also state-of-the-art and include DTS:X (including Virtual:X, Neural:X) and Dolby Atmos, IMAX Enhanced, 360 Reality Audio, and Auro 3D with dual broadcast zones.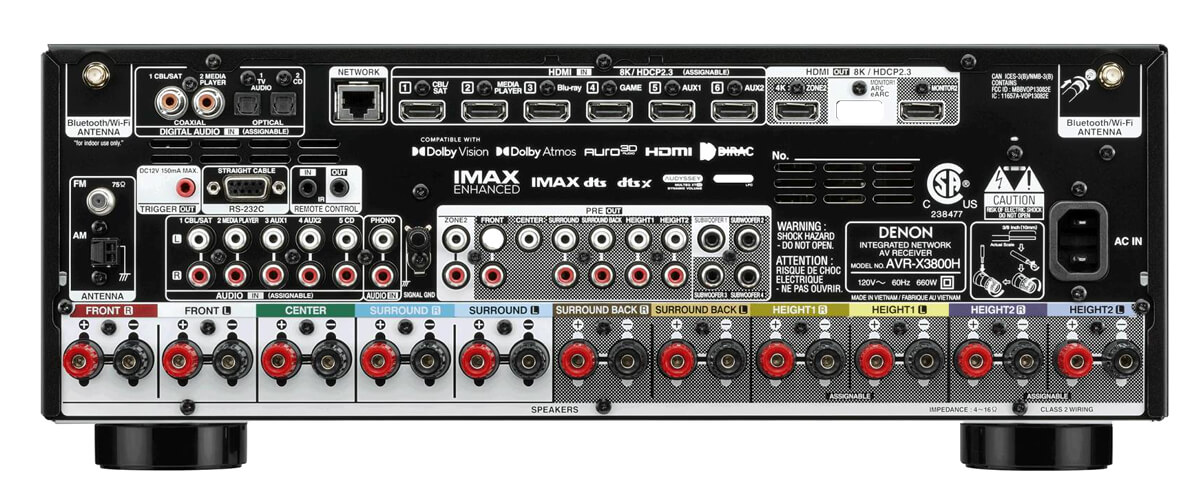 Connectivity options are varied and include Wi-Fi and Bluetooth (with voice assistants and streaming services including Roon Tested), phono input, built-in HEOS, and more. I really liked the level of wireless connectivity compared to other devices in the same price range.
As for a receiver of not the highest class, the sound is amazingly natural and effective. Denon doesn't miss a single detail of the sound. It's delightfully consistent from one speaker to the next and gives an authentic impression of the venue. And while I appreciate the warm sound of the AVR-X3800H, I can't help but notice the difficult-to-use Dirac Live. You don't have a detailed manual, so you'll likely spend a long time perusing the manufacturer's website and adjusting some settings manually, as I did.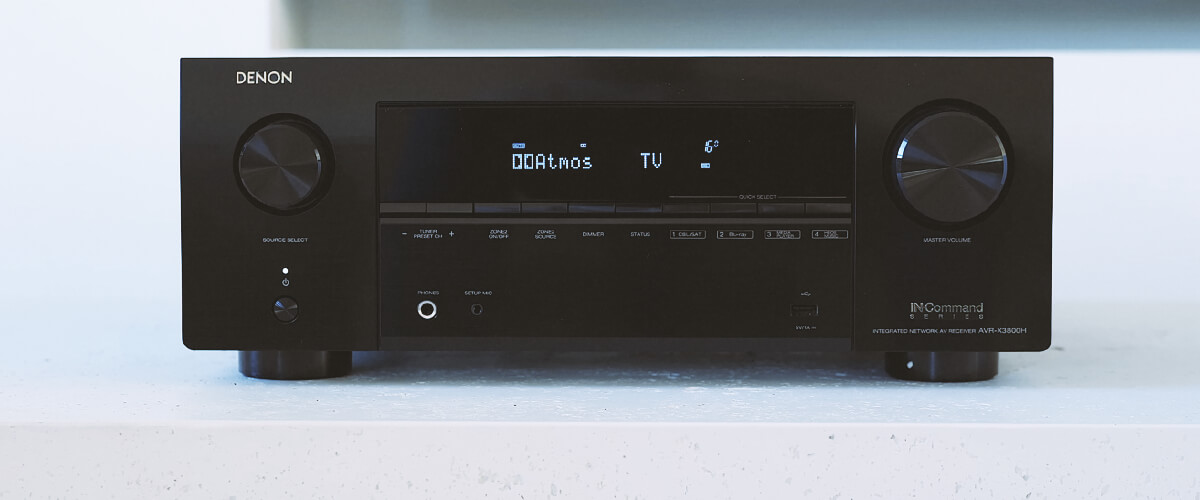 I'd also highlight the cool detail of tracks from my collection (supports high-resolution audio). The keyboard and acoustic instruments sound clean and finished, with excellent texture. Sounds do not merge into a single cacophony but sound exactly as they should.
Based on the test results, I can say that Denon AVR-X3800H is a very well-balanced device that combines excellent 8K ultra-high-resolution pictures with beautifully detailed and powerful sound. Once again, Denon engineers have worked wonders, and I consider this model the best 4K 120Hz receiver.
Key specs
Channels: 9.4.
Power output: 105W/8 Ohm, 135W/6 Ohm.
HDMI inputs/outputs: 6/3.
Video functions: 8K/60Hz, 4K/120Hz pass-through, analog to HDMI video conversion, upscales video signals to HD and Ultra HD (up to 8K).
Bluetooth/Wi-Fi: yes/yes.
Streaming services: AirPlay2, Spotify, Pandora, TuneIn, SiriusXM.
Supports: HDMI ARC, HDMI eARC, HDMI CEC, HDCP2.3, HDR10, HDR10+, Dolby Vision.
Surround sound: DTS HD Master, DTS:X, DTS Neural:X, Dolby TrueHD, Dolby Atmos, Dolby Atmos Height Virtualization, Dolby Surround, Auro 3D.
Pros
The receiver has advanced features and supports the latest audio and video formats at an affordable price.
Support for most modern surround sound formats.
Really liked the level of wireless connectivity compared to other devices in the same price range.
A full suite of wireless multimedia technology is present.
Cons
The Dirac Live program is quite difficult to learn and set up for beginners.
Sony STR-ZA3100ES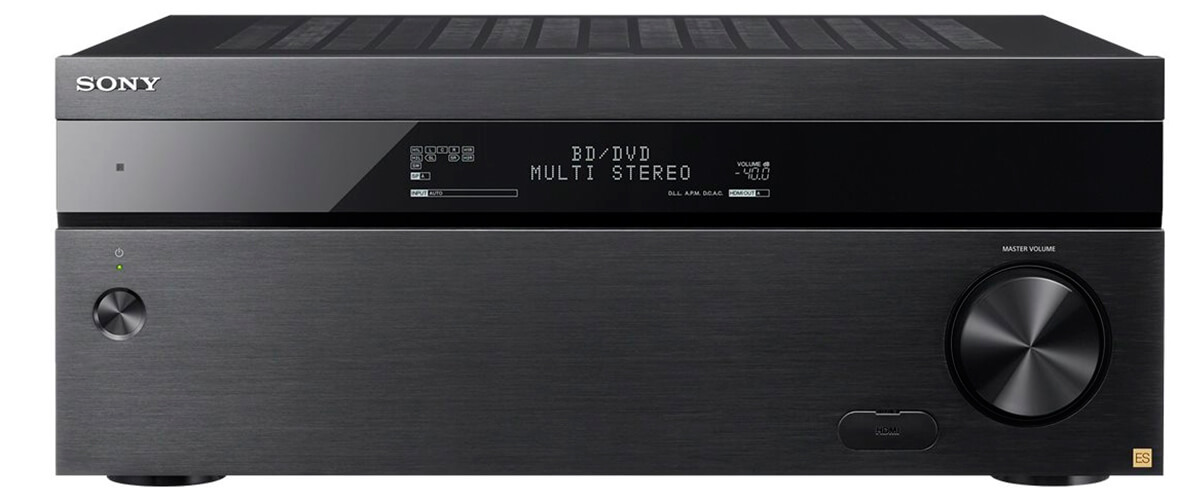 The Japanese company's landmark Sony STR-ZA3100ES defines a new level of features and better performance in its category.
The first thing that sets Sony ZA3100E apart from its competitors is that the manufacturer is positioning its device as an excellent choice for home movie viewing. And it's not just because of its Dolby Atmos support and advanced video circuitry. It's mainly because the receiver has a Phantom Surround Back feature which provides surround sound that simulates two additional channels. In a 5.1 configuration, for example, it simulates the effect of having a 7.1 system.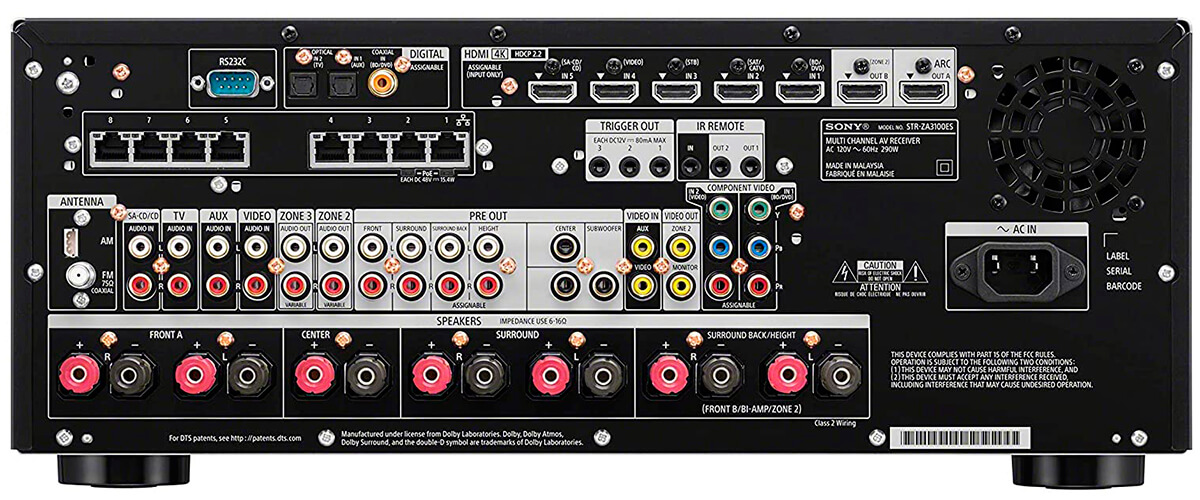 I should also mention that this 7.2 4K receiver outputs an actual 110 W/8 Ohm at seven channels of amplification but can boost up to 9 (using an external amplifier) +2 simulated media via the Phantom system.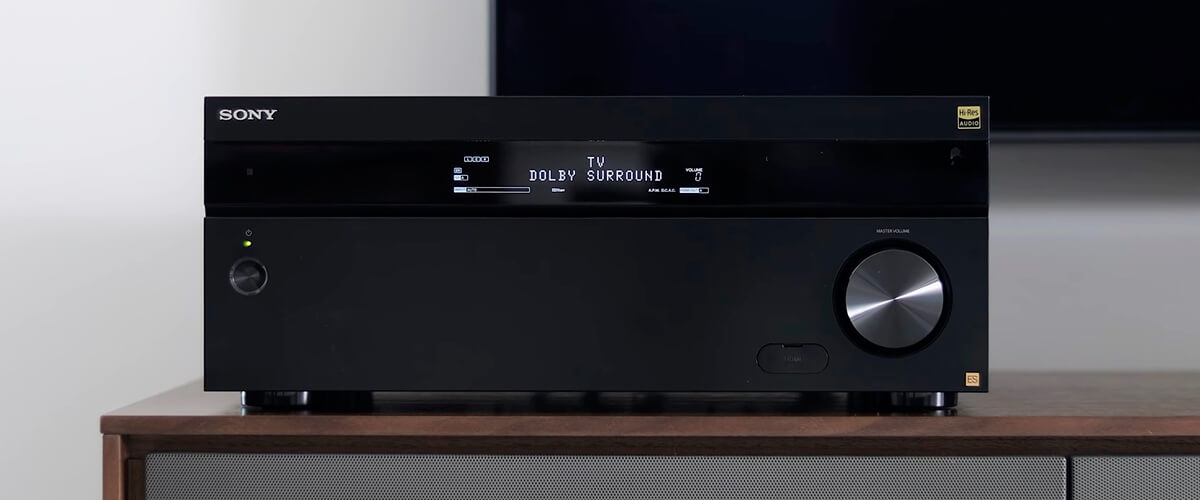 Using the test configuration, I was able to appreciate the musical capabilities of this receiver fully. In the stereo configuration, the STR-ZA3100ES gives an excellent detailed sound that brings out the instrumental parts of songs perfectly. When watching a movie, the surround sound perfectly captured explosions and object positioning. The picture on the TV was excellent with both up-scaling and viewing native 4K with pass-through.
The Sony STR-ZA3100ES is a good 4K home theater receiver from a reputable Japanese brand that's packed full of features to create an actual home theater experience. This includes full 4K/60Hz support with upscaling capabilities and, in addition, high-quality surround sound with the option to add virtual ceiling speakers.
Key specs
Channels: 7.2.
Power output: 110W/8 Ohm.
HDMI inputs/outputs: 6/2.
Video functions: 4K/60Hz pass-through, upscales HD video signals to 4K.
Bluetooth/Wi-Fi: yes/yes.
Streaming services: AirPlay2, Spotify, Pandora.
Supports: HDMI ARC, HDMI eARC, HDCP2.2, HDR10.
Surround sound: DTS:X, DTS Neural:X, DSD, Dolby Digital, Dolby Dual Mono, Dolby Surround.
Pros
The GUI is minimalist and intuitive.
Upscaling to 4K of top quality.
Cons
Wi-Fi transmission is reversed even in close proximity to the source.
Yamaha RX-V685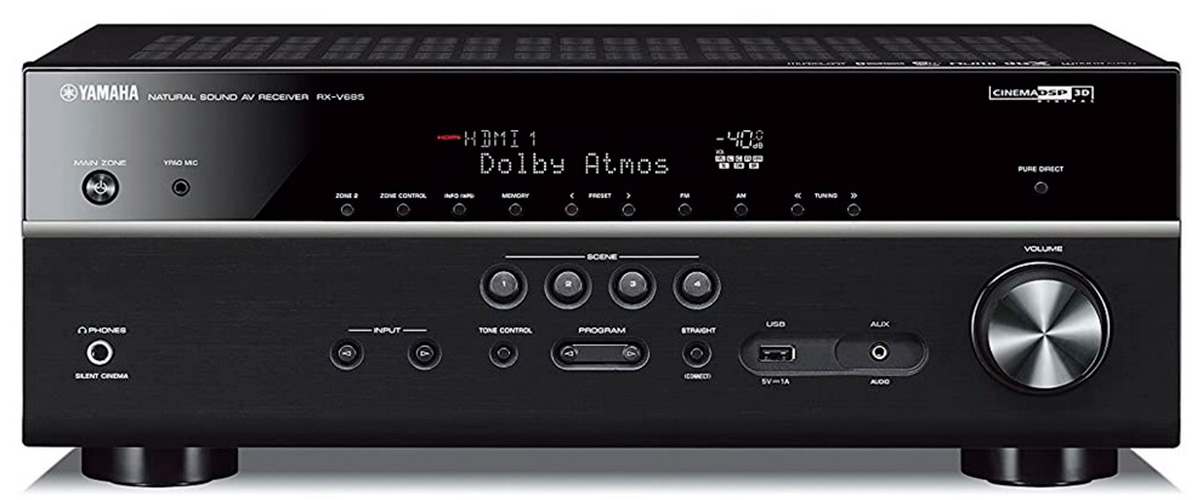 I'll continue my reviews with another extraordinary model. The Yamaha RX-V685 combines basic functions, a number of additional features, and is equipped with fairly high-quality components, including the famous Burr-Brown 384 kHz/32-bit DAC, consisting of four Texas Instrument PCM5102A DACs.
This equipment operates with seven channels (90 W at 8 Ohm or 150 W at 4 Ohm) that offer 7.2 Flat or 5.1.2 surround configuration modes, with the opportunity to select a channel dedicated to 3D effects. In addition, the receiver has the option of allocating two extra channels to Zone 2 – either with basic amplification or with bi-amplification.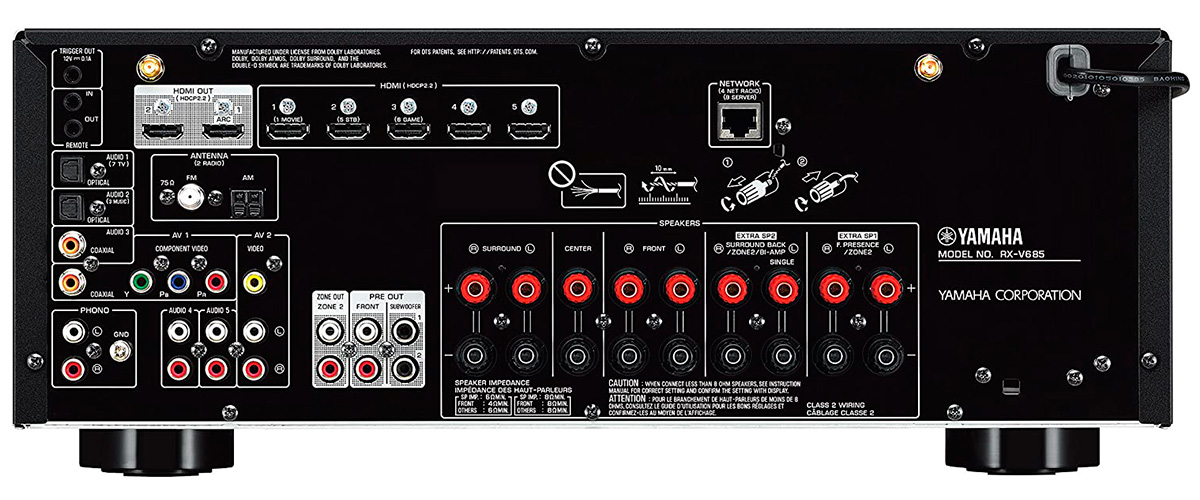 Besides, for me, the ability to add one or two wireless MusicCast speakers instead of the cabled or multi-room speakers is one of the coolest features of this model. It's pleasant when you can safely walk around the room without the fear of getting your foot caught in the wire. And if you have small children, it is fundamentally important.
The video specs of this 7.2 4K receiver are quite extensive. There are 7 HDMI ports (5 inputs/2 outputs) supporting HDCP 2.3, HDR10 Dolby Vision/HLG, and BT.2020. With 4K video transmission at 60 frames per second, you can fully enjoy the 4K image quality without losing quality.
The RX-V685 supports a wide range of surround sound formats, including Dolby Atmos and DTS: X. There is also the proprietary CINEMA DSP 3D sound field shaping technology, as well as the brand's standard YPAO (for correct acoustic tuning of a particular room).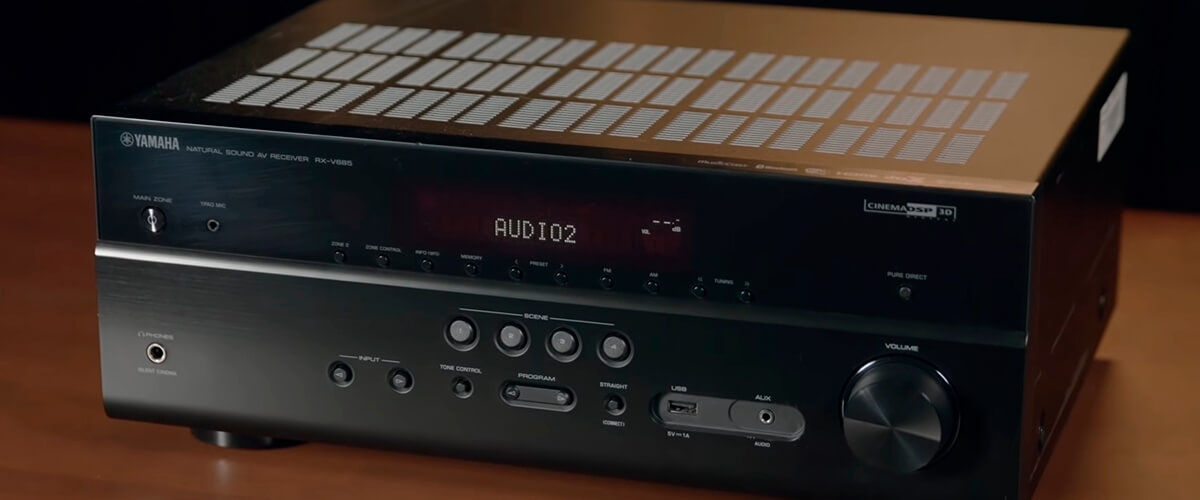 Yamaha never forgets its musical roots, and this 4K HDR receiver has all the analog inputs you need, including a phono input for a vinyl player. It has audio inputs on the front and rear. There are also four digital jacks, two optical, two coaxial, and a USB on the front panel. Given the advanced DAC, you won't have any problems with music playback either, be it MP3, WAV, ALAC, or FLAC files.
The more versatile a device is, the more complicated its setup and use can be, but not in this case. Yamaha has streamlined the setup process as much as possible, and you can control this receiver via transposition, remote control, or the web interface. As I'm sure you've already guessed, Wi-Fi and Bluetooth are present in this model as well.
If you are searching for a simple 4K upscaling receiver, Yamaha RX-V 685 not only perfectly copes with this task, but this model is already close to the average level in its capabilities. Only a few can boast such functionality among the budget models at this price.
Key specs
Channels: 7.2.
Power output: 90W/8 Ohm.
HDMI inputs/outputs: 5/2
Video functions: 4K/60Hz pass-through, upscales HD video signals to 4K Ultra HD.
Bluetooth/Wi-Fi: yes/yes.
Streaming services: AirPlay2, Spotify, Pandora, Deezer, Tidal.
Supports: HDMI ARC, HDMI eARC, HDMI CEC, HDCP2.3, HDR10, Dolby Vision.
Surround sound: DTS-HD Master, DTS:X, Dolby TrueHD, Dolby Atmos, Dolby Digital Plus, Dolby Surround.
Pros
Ample features and good performance for a budget model.
The good sound throughout the volume range.
Balance control.
Built-in DAC.
Cinema DSP 3D.
Cons
Sometimes there are problems with the Bluetooth connection.
Buyer's guide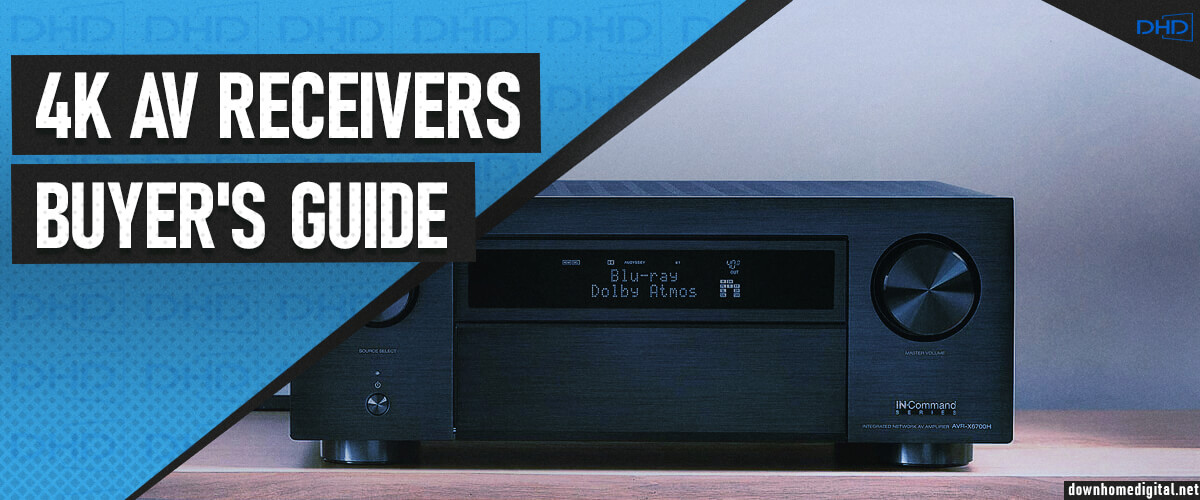 What is a 4K pass-through?
The 4K/8K pass-through function allows you to pass data through the receiver without any image quality processing, provided that all devices in the chain are HDCP 2.2 compatible. The AV receiver with the 4K/8K pass-through function plays back 4K/8K signals from video playback equipment on 4K/8K compatible TVs and projectors while maintaining the original quality.
Video upscaling in AV home theater receivers
Upscaling is scaling all incoming video signals to 8K or 4K resolution (depending on your TV). At low quality in their original form, they would look awful on your super-modern high definition TV. However, you can't just stretch the picture – it would look even worse.
But different algorithms can be used for scaling. Some algorithms are fast but of lower quality. For more powerful devices, more complex algorithms are used. They provide a better quality of scaling.
Does the image become better when scaled?
It depends on what kind. If you scale, for example, SD to UHD, given the small number of pixels, the image will be of poor quality, just not enough pixels to improve the image. It is quite another thing to scale Full HD to UHD, in which case the pixels are pretty enough, and the image will be more detailed.
How does 4K scaling work?
Scaling an HD image to 4K requires several steps. The first is for the receiver to analyze the received signal to determine what type and resolution it is. Then noise reduction takes place, the receiver analyzes and "smooths out the edges" of the image, textures and works with detail, and then adds pixels to the original resolution to achieve 4K. It's an incredibly complex process that requires powerful processors.
The receiver's processor processes a vast amount of information, comparing how different elements of that image should look. Once this evaluation is complete, the image is projected to 4K quality.
The latest processors use AI, which scales the image at the pixel level. The work is not only done individually on each pixel but also on the pixels around it, on each diagonal, and on pixels across multiple frames to ensure consistent image quality.
In addition, the mashup process affects detail and image artifacts, and noise. This improves local contrast and color in the video.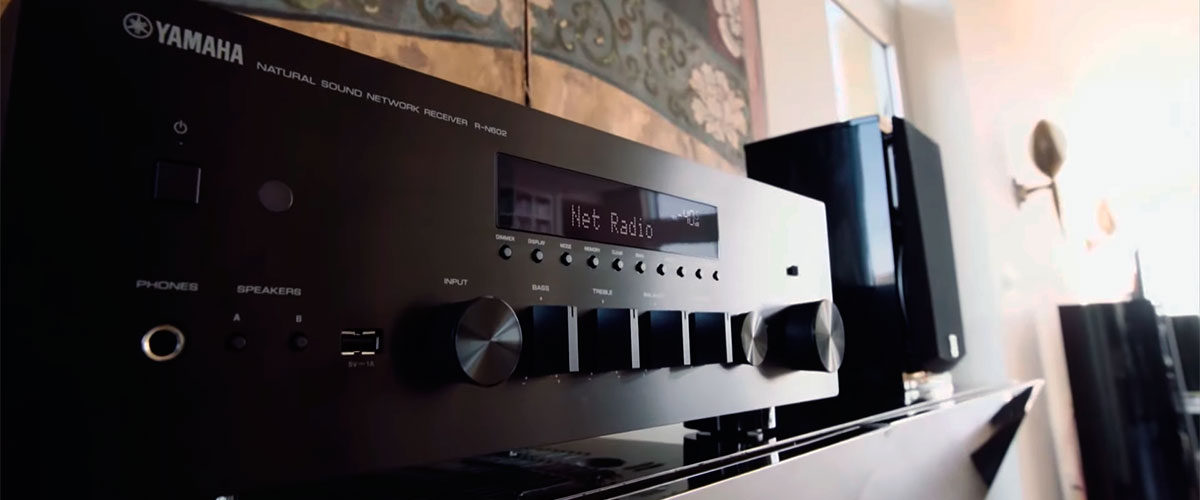 What's the difference between 4K Ultra HD and 8K UHD
4K Ultra HD has a resolution of 3840×2160 pixels per frame. 8K has twice as many pixels on each side – 7680×4320 pixels. It turns out that one frame in 8K contains four times as many pixels as in 4K. Accordingly, devices require more memory for storage and higher processing and transfer speeds for an image with this resolution to run at all. To playback 8K video, you need a TV with the same resolution and a processor that can process the video or upscale the image at a lower quality.
Scaling 8K
8K resolution offers many more pixels than 4K resolution, for example, with the same screen diagonal. This means that 8K resolution has a higher number of pixels per inch (PPI), resulting in smaller pixels and much closer together, making it difficult to recognize individual pixels in the image.
Problems with the 8K?
On television with a low resolution, you are likely not to notice the difference between 4K and 8K content, simply because it is beyond the capabilities of human vision. You might see something if you sit 4-8 inches away from the screen or if your TV is more than 88 inches diagonal, but you will have to strain yourself and look for the differences on purpose. As for 8K content, for example, the YouTube app for Smart-TV generally streams video at its highest resolution of 4K, as do most online movie theaters.
While 8K video is hard to find, you can't consider this resolution just a marketing ploy. For example, until recently, there were no YouTube clips in 4K, no movies, and no personal videos, even though UHD TVs were already being sold everywhere. Then came affordable technology that allowed you to shoot 4K video. Videos on various services followed it. They were followed by movies that were shot in 4K or just processed up to it. Now, this resolution is considered almost standard. The same path awaits 8K resolution.
FAQ
Will a 4K receiver work with a 1080p TV?
The 4K receiver will work with a 1080p TV without any problems, just like with any other TV. But you should realize that even if the receiver processes high-format content from the source, you will see the quality your TV is capable of on the screen. That is, a 4K video on a TV that supports 1080p resolution will look like a good 1080p.
What happens if you play a 1080p video on a 4K screen?
The 1080p format will work on a 4K screen, but it will look like 1080p without the enhancements. However, many modern receiver models have a feature to scale from a smaller format to a larger one. In this case, you get a higher-resolution picture than the source because the receiver adds virtual pixels. So, if this option is important to you, study the capabilities of your receiver, or (if you buy a new AVR) study its capabilities in advance.
What will happen if you don't have enough HDMI ports?
If you don't have enough HDMI ports, you can buy an extra single-purpose HDMI switcher (not a splitter).
Does 1080p upscaled to 4K look better?
Yes. It will generally look better than playing the 1080p signal natively on a 4K television, but it won't be as sharp as an actual 4K source.
What is the benefit of HDMI 2.1?
HDMI version 2.1 is the latest modernization of the HDMI standard today. It allows you to watch a video in the highest (also today) available 8K format, including frame rates up to 120Hz. And while there is still not enough of this content in general availability, time is of the essence, and soon more and more movies and shows will be released in the 8K format. So if you are an advanced user and want to buy equipment for years to come, you can start buying equipment that supports 8K resolution and HDMI 2.1.
Does upscaling video reduce quality?
Video quality with upscaling is improved, but it may not achieve the perfect reflection as if it were originally in high resolution. In any case, the video will look better than in the original. However, if the video is upscaled too much, it will lose sharpness and clarity.
Explore other our AV receivers ratings