If you're looking for an AV receiver on the market and don't have a lot of audio tech expertise, and the specs on the back don't tell you a lot, you might find yourself in a situation where the specs aren't right for you.
For buyers who don't yet have a solid background in home audio technology, reading these specs to find the suitable component can be quite a daunting task. This AV receiver buying guide to choosing a home theater receiver will help you make purchasing a more straightforward process. Let's take a look at a few essential points to consider when purchasing a potential device.
AV receiver buying guide cheat sheet
And even if you are in a hurry with the purchase, you should not forget about the key points, what to look for in a receiver.
What type of AV receiver do I need?
Let's start this AV receivers buying guide with the fact that receivers can be divided into two types:
Stereo receivers aim to listen to music and vinyl, watching movies without surround sound effects. We have already made a selection of the best stereo receivers – choose whichever one you like best, and it will make your choice as easy as possible. But if you are a vinyl lover, there is also a list of the best receivers for a turntable to unleash the potential of your music library.
Surround sound receiver – these devices are already designed to create atmospheric surround sound for home theater. In addition, these devices support surround sound technology and video stream processing. And such receivers are not limited in the number of channels. And remember, the more channels the receiver operates, the more detailed the sound it creates.
Some devices have more specific technologies and are aimed at specific tasks:
In this list, you can check my personal choice of AV receiver for home theater:
How much money are we talking about?
The price range of receivers is extensive. Prices vary depending on the functions that the receiver has. And it makes sense that a receiver with more channels and a range of surround sound technologies would cost more than a stereo receiver with turntable support. However, not every user needs that many technologies. Therefore, if frames of our home theater receiver buying guide, we have selected the best AV receivers in each price segment:
I want a receiver from my favorite brand
Over the years, a group of manufacturers offering unparalleled quality has dominated the receiver market. However, it is not quality alone that brands have earned respect. Each of them has its own unique sound. And we could help you in the question of how to choose a receiver by the best home theater receiver from popular brands: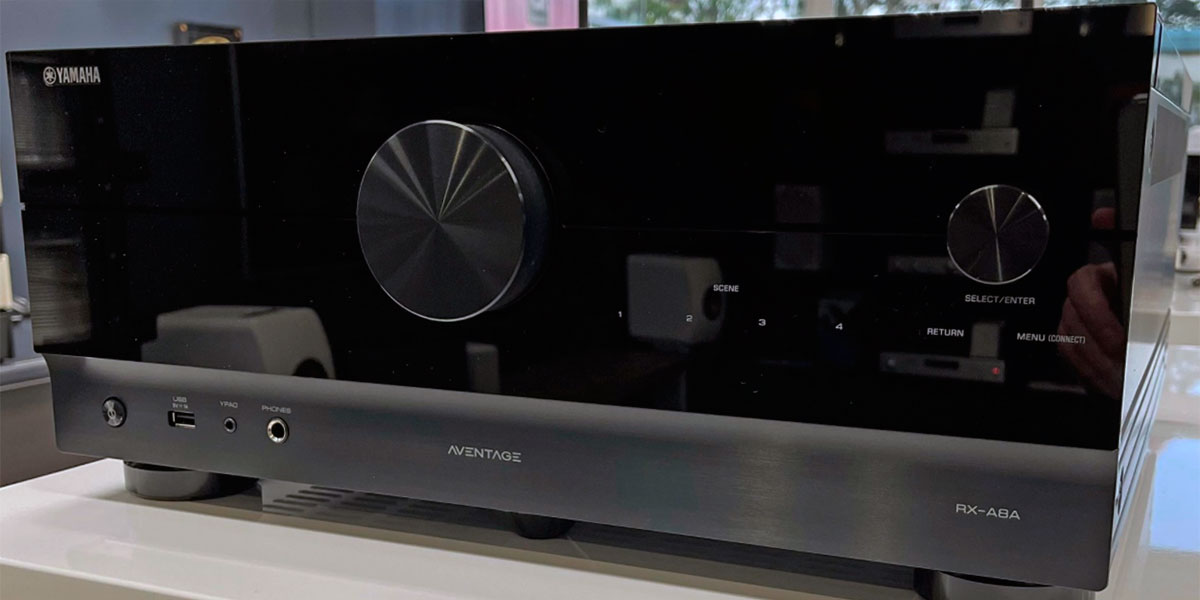 What does an AV receiver do?
The receiver's primary task is to transmit and amplify sound from a CD, DVD, Blu-Ray, computer, etc. The digital sound produced by these devices is converted to analog sound in the receiver and emitted from the connected multi-channel home theatre in surround sound. This gives us the impression that we are in a cinema. Another function of the device is to decode multi-channel audio tracks from DVD and Blu-ray movies. Read our article to know more about what does an AV receiver do.
Moreover, if you are a music lover and cannot imagine even a few hours without listening to music, then the receiver is the product that you should pay attention to and know how to buy a receiver. Furthermore, the purchase of such a device will be successful when you also plan to have an advanced home theater system in your apartment. Finally, of course, a receiver with an appropriate speaker system is a must-have when watching a movie and enjoying its full potential.
What is the difference between an amplifier and a receiver?
We use both the receiver and amplifier in home theater systems; for listening to quality music, watching shows in surround sound, or playing video games.
However, what is an AV receiver? It is a multi-channel amplifier with various sound reproduction systems, including Dolby decoders, remotes, displays, and music equalizers. The receiver can work in both multi-channel, that allows to connect more speakers, and stereo modes.
It is worth choosing an amplifier, especially when we, as music lovers, will not use it to watch movies or video games. The equipment is a much simpler solution, not packed with technological innovations, thanks to which it is possible to reproduce sound as faithfully as possible
How much should you spend on a receiver?
Considering the parameters described above and the equipment currently offered on the market, it can be concluded that most of the models worth investing in cost more than $200. It is strongly discouraged to skimp on equipment that needs to work in harmony with other elements of your home theater system.
You should remember that the receiver is primarily designed to amplify sound transmission and ensure the best possible sound quality. There is a tendency for manufacturers to equip more expensive models with higher quality components, which positively affects the sound. And with each generation of devices, technologies change, and under
When should you upgrade an AV Receiver?
Because AV receivers are always the heart and soul of a home theater system and work day in and day out, however, progress does not stand still, and new technologies and features appear frequently. For this reason, it's best to update your receiver periodically to keep it within your budget.
And of course, the new receivers bring both new engineering and new software solutions to improve sound and picture. On the other hand, an old receiver can always be sold. There will be those who want to touch the world of Hi-Fi without spending money on a new device. After all, the budget can be different for everyone.
Should you upgrade speakers or a receiver first?
The receiver upgrade will bring many new technological solutions to your entertainment system, and they will naturally improve the entire system's sound. But only the replacement of speakers can radically affect the sound. And, for example, a set of speakers for the price of a new mid-budget receiver will open up new possibilities for your setup.
Moreover, upgrading your receiver will affect the sound of your speakers. With each new generation, engineers carry out deep work on the sound path and software so that each subsequent receiver would be better than its predecessor.
What brands should you consider?
Each major manufacturer has its characteristics in receivers. This is reflected in the applied technologies as well as in the components. This is directly reflected in the uniqueness of the sound. And, consequently, the consumer has to pay extra for such an approach.
For your convenience, we have selected the best surround sound receivers from each manufacturer of the market leader:
And besides, we made comparisons of brands with each other:
About sound quality
Receivers are designed to provide high-quality sound reproduction. However, remember that the receiver itself will not do anything. To get a good sound effect, you must have speakers and a source of the same quality connected to the receiver. Only such a set can give an excellent result. The typical wireless AV receiver will undoubtedly impress more discerning home theater users, but you will also have to pay a lot more for it.
Do expensive AV receivers sound better than cheap ones?
A more expensive receiver will sound better than cheaper receivers and speakers because they have more expensive components and more advanced technology.
Does an AV receiver improve audio quality?
The primary task of any AV receiver with Bluetooth and wifi is to reproduce the highest quality sound that the source suggests. And besides, each receiver has in its firmware many software processors that allow you to customize the sound at your discretion: setting up each of the registers of frequencies, surround sound, and other nuances.
Are AV receivers good for music?
Yes. The receiver plays music perfectly in two-channel mode + is a more versatile device than a stereo receiver. However, true audiophiles prefer stereo because the device is more straightforward, and the possibility of any interference and parasitic noise. In addition, there is Pure Direct mode, which plays audio without any processing. And which of the withdrawal methods to choose.
What else should you buy with your receiver?
And now we have come to the point where it is possible to determine a set of devices without which the receiver will not work fully. Some equipment is essential:
Speaker set. It all depends on your personal preferences, but experts advise purchasing a minimum 5.1 configuration for a home theater. And if you do not have columns, then you should deal with this in more detail.
A set of connecting wires and cables. It all starts with communication wires – the HDMI version is desirable, not lower than 2.1. Separately, it is worth considering cables for speakers and a subwoofer.
We advise you to consider inexpensive copper wires for audio with a thick cross-section in the first case for the speakers. And in the second case, you also do not need to save on high-quality cables, and you can read more about it here.
However, some of the add-ons to the receiver are not so critical:
A set of connectors to connect the entire system. These are clamps for speaker wires and RCA connectors for additional equipment, but in our article, you can learn about all this in detail.
You can also think about buying a power conditioner to power your equipment correctly. In addition, this device will protect equipment from power surges.
And an essential step during buying audio is working with the room's acoustic characteristics. There is a variety of furniture, finishes, and surfaces that will help your room sound better.
How to choose the best AV receiver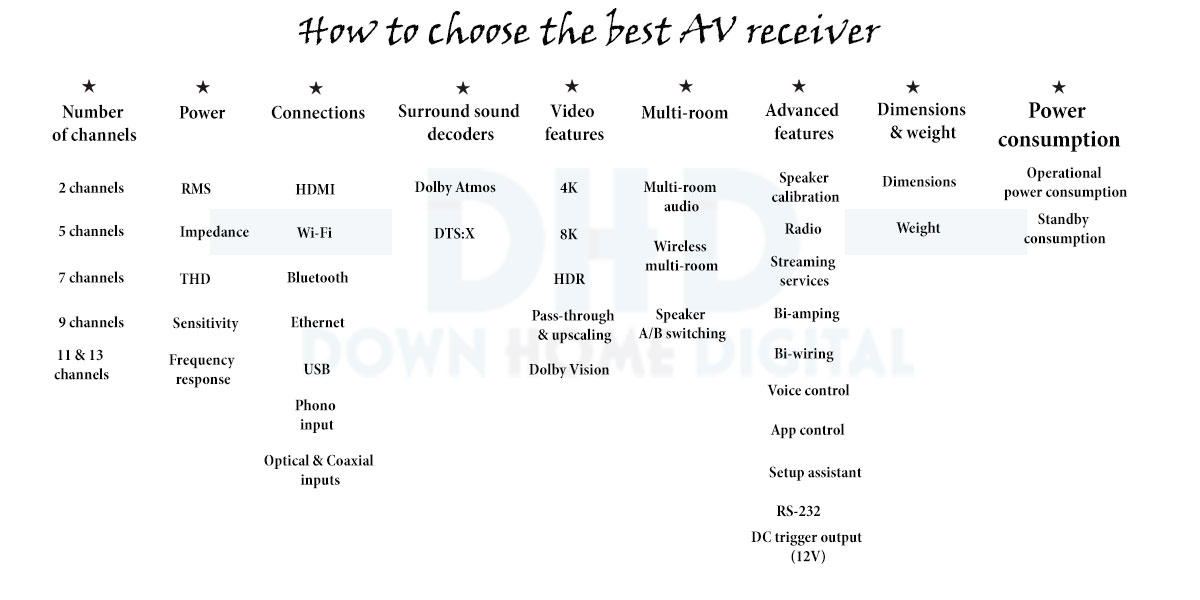 And now we come close to the issue of choosing receivers. To simplify the choice, it is worth understanding that your ideal receiver should be completely satisfied in music and cinema and act as the heart of your home media system. And to find just such a receiver, you need to pay attention to its power characteristics, functionality, and versatility of connections.
First question: Choose the right number of channels
This is the most crucial stage at which you need to analyze your needs and choose based on this carefully. However, some criteria will be actual for all receivers.
The first, channels and speaker configuration, – basic home theater configuration is a 5.1 system. This configuration requires a five-channel receiver. Next up are the seven-channel receivers, which offer more options, with two additional surround channels. In addition, they allow you to create a 7.1 or 5.1.2 system. This is a complete solution for Dolby Atmos and DTS: X. Last but not least, devices with nine or more channels allow for 5.1.4, 7.1.2, etc. And after that, this whole set of speakers needs to be correctly placed in the room, so consider the size of the room when choosing.
To be clear, let's figure out the designation of the receiver's channels. Let's enter the conditional configuration values, for example, "5.1.4", that is, "a.b.c." where:
"a" – the number of speakers that are around the user at the level of his ears
"b" – number of subwoofers
"c" – the number of ceiling speakers
2.0 and 2.1-channels
This is the standard 2 channel home theater configuration for listening to music or movies without volume effects. It has only two speakers – left and right. So we can say that this is an audio receiver for those who want to get acquainted with the world of Hi-Fi. And we already have a selection of the best stereo receivers.
5.1 and 5.2-channels
In 5.1, there are five main speakers: two front, center, and two rear effect speakers, and a subwoofer, which is marked with the number one after the point. And if you see the designation 5.2, you should know that there can be two subwoofers in the configuration. And both configurations are suitable for use in small spaces, up to 200 square feet. And with receivers that can work with this configuration, you can find the best 5-channel receivers in this list.
7.1 and 7.2-channels (including 5.1.2)
In this configuration, in addition to the speakers previously mentioned, there can be two additional surround speakers – often also referred to as "surround back speakers" positioned or installed behind the listener. This config is essential for Dolby Atmos. The 7.1 system is expected to provide improved audibility only in rooms more significant than 30 m². As well as its variant, the system 5.1.2. Here, the home theater can have two ceiling speakers. And we already have a list of the best 7-channel receivers.
9.1 and 9.2-channels (including 7.1.2 and 5.1.4)
The first of the more advanced configurations, from the mid-range class, where speakers fool the user. It consists of a front, center, subwoofer, left, and proper side channels. They are also connected to the left, and adequate surround channels and the left and right surround back channels.
Due to the more significant number of speakers, this configuration has some advantages, and it has a more accurate reproduction of object-oriented audio formats such as Dolby Atmos. It can also provide sound for additional zones. But the most exciting thing is that it is possible to use configurations 7.1.2 and 5.1.4. These configurations enable the use of ceiling speakers for Dolby Atmos for a different immersive experience. You can get acquainted with the list of the best 9-channel receivers in a separate article.
11 and 13-channels (including 7.1.4)
And the last thing we will now look at is the configuration from the top segment of receivers. Suppose you use the complete set of audio according to configuration 11.1 or 11.2. In that case, the home theater can be represented by the following system: two front speakers, two front height speakers (with a slight downward slope), one center speaker, one or two subwoofers, two rear speakers, two rear center loudspeakers, two ceiling loudspeakers.
It can also be represented as "7.1.4," where ceiling speakers replace four regular speakers. In any of the variations, this is a full-fledged Dolby Atmos configuration that unlocks the full potential of the technology. For those who are planning to acquire such receivers, we have selected the best High-End receivers list.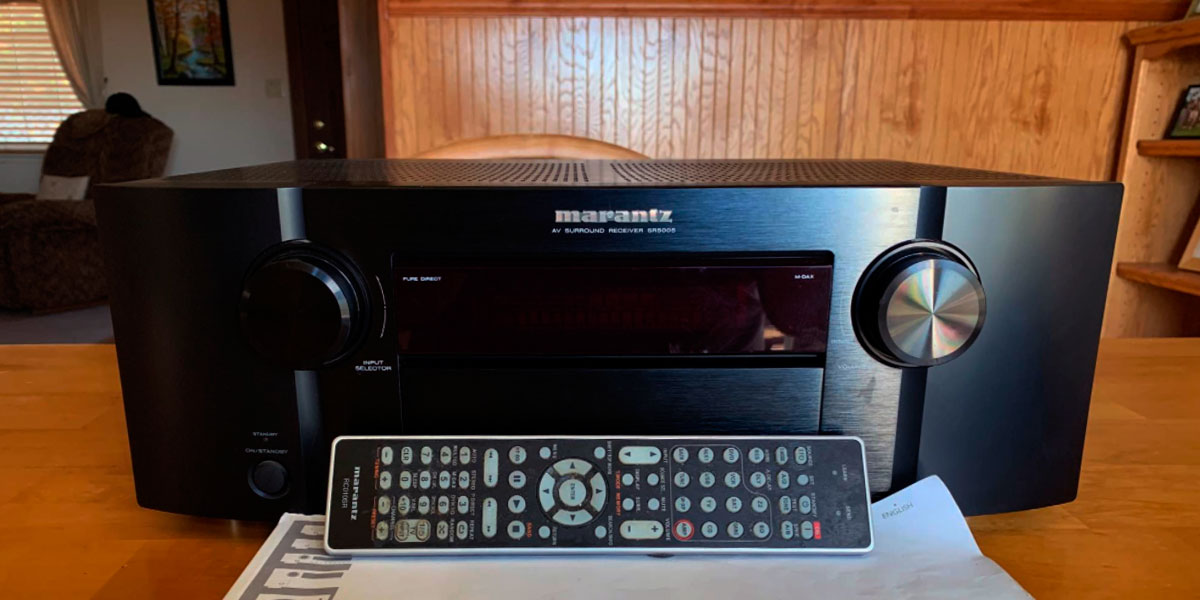 Second question: How much power do you need
Output power is an essential parameter that must be "matched" to the size of the room that is to be our home theater. The power consumption also determines the type of speakers that can be connected to our device.
There are two types of power, nominal (RMS) and musical (maximum) power, only the first of which is essential. The RMS value is expressed in watts and indicates the power to provide clear sound over extended periods. Musical power, in turn, is the maximum power received in a short time, so, unfortunately, this is more often than not a marketing gimmick.
Home theater receivers are typically high power, over 80 watts per channel, which means that in most cases, they can provide sound to the rooms we have in our homes. It is assumed that a 200 sq. ft. (20 m2) room will require a receiver of this power, i.e., about 400 watts.
It is worth remembering that using a home theater receiver with higher power is better for low efficiency and impedance speakers. More powerful blocks are also recommended for reinforcing larger rooms.
RMS
RMS power defines the maximum volume at which an amplifier or speaker can operate for extended periods without damage, with minimal distortion. The RMS power rating for each loudspeaker should be 10-30% higher than the receiver's rated power. For example, if the receiver has an RMS power rating of 50 W per channel, each loudspeaker might have a 55-70 W RMS power rating.
Impedance
This is an essential parameter of every receiver, the value of which should match your speakers. AV receiver manufacturers often claim that their models can handle speakers with at least 6 or 8 ohms impedance. Meanwhile, most of the speakers on the market are 4-ohm speakers, even if the manufacturers say otherwise. So, is it not possible to connect such columns? Most often, you can. However, you should be aware that at high or even extreme load (volume level), a receiver that is not adapted to 4-ohm speakers will simply start to overheat and may turn off. On the other hand, most 6-ohm receivers will work seamlessly with 4-ohm loudspeakers with proper volume potentiometer operation.
Total harmonic distortion (THD)
THD stands for harmonic content. THD can be calculated in different ways. The following method is used to measure sound equipment. First, the powers of all harmonics are summed up. The voltage RMS value is then calculated, which corresponds to the summed power of all harmonics. The voltage calculated in this way is divided by the RMS voltage of the fundamental frequency, and the result is usually expressed as a percentage. And the lower the value, the better. In most cases, THD values ​​are so small that it is difficult to find a correlation between measurement results and subjective assessments.
Sensitivity (signal to noise ratio)
Signal to Noise Ratio (SNR) measures the level of the wanted signal in relation to unwanted noise, expressed in decibels (dB). In audio engineering, this parameter reports the level of audible noise and the possible dynamics of the signal. Based on this, you can determine whether the quietest signal level will be disturbed by the intrinsic noise of the device. The signal-to-noise ratio is usually not lower than 90 dB for currently produced receivers, and the higher the value, the better the end-user. This is because the value indicates how much the receiver signal is above the noise level.
Frequency response
Frequency response is measured in hertz (Hz) and shows how accurately it converts the input signal frequencies. Characteristics such as 60 Hz to 18 kHz are commonly found. This means that it can transmit frequencies in this range with a certain degree of accuracy. However, frequencies outside this range, such as 30 Hz or 19 kHz, will not be reproduced by the devices connected to the receiver or will not be heard.
It is essential to know the degree of accuracy, expressed as a +/- decibel variation. For example, frequency response 20 Hz to 20 kHz at +/- 20 dB means that there may be a 20 dB difference between the input and output signals at specific frequencies. On the other hand, a response from 20 Hz to 20 kHz at +/- 3 dB means there should be no more than 3 dB between input and output signals at specific frequencies. Therefore, the latter is more accurate.
Third question: Connections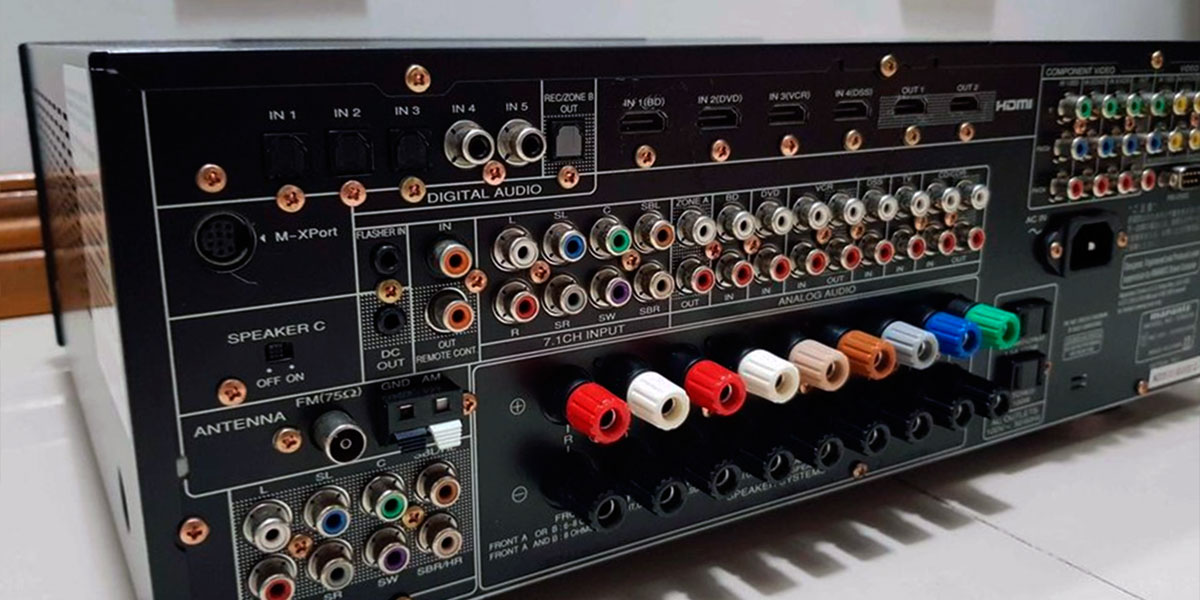 Since the receiver is the center of the home media system, we can even say a kind of multimedia hub should have a wide range of connectivity. After all, a complete media hub must work with video sources, both analog and digital. This also applies to music sources. So the receiver should receive signals from both analog sources, such as a vinyl player and digital ones. And don't forget about modern wireless communication protocols. Wifi and Bluetooth are already a must.
HDMI inputs and outputs
HDMI is considered the de facto number one AV connector. The current HDMI versions are 2.0 and 2.1. They support new audio and video technologies, including 3D, 4K, 8K, HDR, high frame rate video, etc. Modern receivers with HDMI input have a variety of HDMI inputs and outputs at their disposal. In budget models, the number of outputs starts from 5 and one input. And the higher the class of receivers, the more HDMI they have.
HDMI ARC/eARC
In the past, we most often connected an HDMI cable from the receiver to the TV, and that was the direction in which the signal was transmitted. Nowadays, TVs include, for example, YouTube, Netflix, and many other applications. This creates the need to send the audio signal opposite the transmission direction – from the TV to the receiver. Hence, ARC is nothing more than an execution of this function.
More often than not, for the ARC function to work, we also have to have the CEC function enabled, which we'll talk about a little later. In addition, ARC supports HDMI cables from standard 1.4 and above.
The eARC is the next generation of the ARC protocol. It is included in the latest HDMI 2.1 standard. The major advantage of eARC is the significant increase in bandwidth and data rate. In addition, it allows you to send higher-quality sound from your TV to your soundbar or AV receiver.
HDMI CEC
Another useful function of the HDMI port is HDMI CEC. It extends the ability of our equipment to control each other. For example, when we turn on the TV, it can automatically start a set-top box or Blu-ray player. The CEC interface also allows you to control different devices connected with HDMI cables with one remote control. For example, adjusting the volume on the TV remote control automatically increases the volume on the receiver connected to it.
HDCP
HDCP is an anti-piracy protocol compatible with some HDMI devices. It is a cable standard that was put into place to prevent the use of unlicensed content. This technology works by providing an encrypted connection between an output device (such as a Blu-ray player or Chromecast) and a receiving device (such as a TV). However, when using devices with HDCP, it is worth remembering that the latest version of HDCP 2.3 is only backward compatible up to version 2.0. HDCP 1.x is no longer supported.
Built-in wifi
Nowadays, wifi connection is probably the primary way to connect receivers to the Internet. And this is not surprising because manufacturers are equipping their models with solid multimedia functionality designed for Internet connection. This includes numerous music (Spotify, Deezer, Amazon Music) and video streaming services. And, more importantly, there are firmware updates to ensure that the devices always meet the latest standards.
Receivers with wifi can support only 2.4GHz operation mode or both 2.4GHz and 5 GHz modes (dual-band transmissions) for such rather demanding tasks. Naturally, the latter applies to the more expensive models, but eventually, the budget models should also support these frequencies.
Built-in Bluetooth
Bluetooth is the primary communication protocol between devices. Nearly every smartphone and tablet (including Apple devices) works with Bluetooth within a range of about 10 meters and is primarily used for audio transmission. Besides, Bluetooth also gives the possibility to control the receiver remotely. This is made as simple as possible. On your smartphone or tablet, the application is downloaded, some decoders work, and through it, you can control some functions of the receiver and broadcast music. This is very fast and convenient, especially if your musical preferences are in some way connected with mobile devices.
And another thing that is connected with Bluetooth is the ability to connect wireless speakers. Again, the principle of work is similar to broadcasting music from a smartphone, only in this case, the source of the signal is the receiver.
And if your receiver does not initially have this function, it can always be added if necessary. Of course, this can be done with external modules connected via USB, but the built-in version is much more convenient.
Ethernet cable
And, of course, almost all receivers have a wired connection to the Internet. This is because it provides the same opportunities as the connection via wifi. Still, of the advantages, it is worth noting a more stable connection and higher transmission speed in some cases. In addition, a wired connection significantly reduces the load on the router. However, it is worth remembering that you will need to lay an additional cable to the receiver by choosing this type of connection.
USB
Receivers, as universal multimedia devices, are not left without the presence of a USB. Most models have two. One on the front and one on the back. But these ports have different functions.
The port on the front works in normal mode, and through it, you can play content and power devices. But the port on the back is aimed at powering devices that connect to HDMI. So, for example, it can be Chromecast, Roku, or the like.
Phono input
The phono input is necessary if you are going to listen to music from a vinyl turntable. The phono corrector acts as a "converter" and "amplifier" that processes the signal received from the turntable cartridge. A built-in receiver phono corrector will allow you to simplify the vinyl player set by eliminating an external phono corrector from it. That is, you can connect your turntable directly to the receiver. This can be done to the RCA ports that are designed for the CD player.
Optical/Coaxial/Composite/Component inputs and outputs
All of these connectors began to lose their relevance with the advent of HDMI. However, quite a few devices are still relevant but do not have an HDMI connection.
Optical
In an optical digital connection, the data are transmitted through a fiber optic cable (whose fibers can be made of plastic, glass, or quartz) using light. In this case, noise from the source is not transferred to the DAC circuit. But one of the problems with optical is the lack of bandwidth for transmitting lossless audio formats such as Dolby TrueHD or DTS-HD Master Audio. In addition, the visual connection is not capable of transmitting signals with more than two channels of uncompressed PCM streams.
Composite
Composite cables usually have three wires in a bundle: yellow, red, and white. This cable type is typically used to connect VCRs, DVD players, old game systems to the TV. However, since composite cables can't transmit a digital video signal, they are gradually being supplanted by component cables.
Component
The best option for connecting an analog video source to your TV. It uses three separate cables for video transmission: luminance level (Y), the difference between blue level and luminance (Pb), and red level and luminance (Pr). The lack of signal mixing used in the S-Video and composite connections allows for the highest possible picture quality for the analog signal. Two additional connectors located in the same block are for analog audio. And another feature of this type of connection is that with the help of special adapters, it is possible to convert the component connection to HDMI.
HDMI pass-through in standby mode
Pass-through signal refers to the process when the signal that goes from the source (player) to the receiver and is not subjected to any processing in its original form reaches the TV. There are two types of pass-through: with and without 4K support. If the data is compatible with HDCP 2.1 protection, the 4K pass-through function allows data to be sent across the system without affecting picture quality.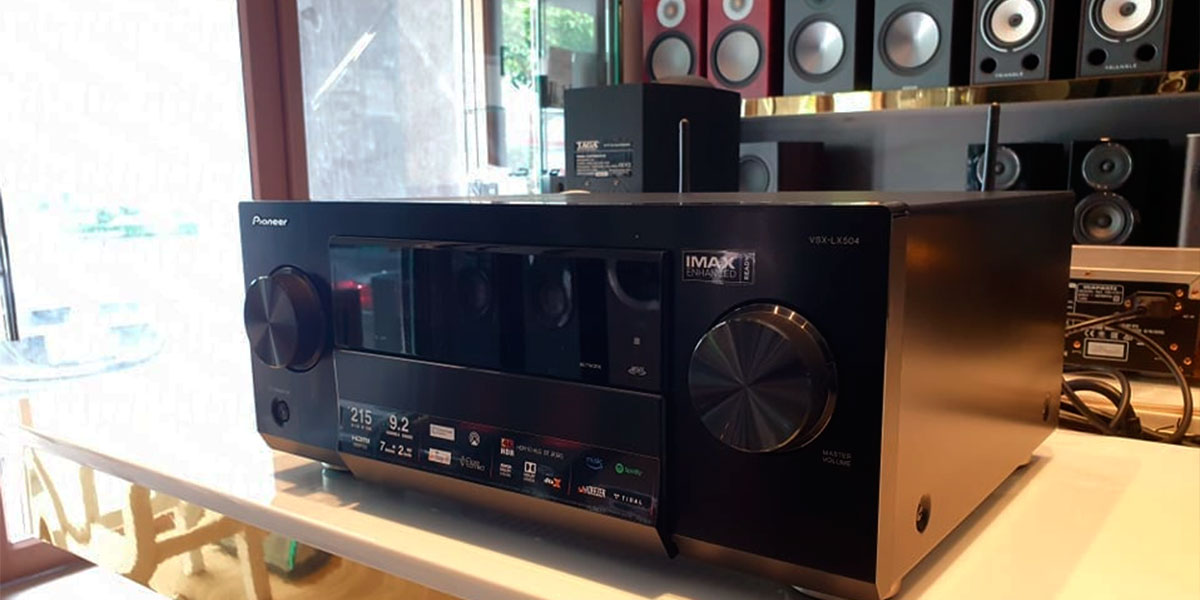 Fourth question: Surround sound decoders and DSP modes
One of the primary tasks of an AV receiver is to create cinema sound. To do this, some decoders work with the media's audio tracks and DSP processors that, under the control of the decoder, process the decoded track. All of this together provides that high-class sound that you need in your home theater.
Dolby Atmos
Dolby Atoms is an object-oriented audio technology developed by Dolby. It is a complete change in the approach to audio production and playback. Dolby Atmos supports up to 128 independent audio tracks that can come from 64 speakers. This, of course, is the cinematic version. At home, these tracks are packed into 5.1.2 speakers or more advanced 5.1.4, 7.1.4, 9.2.4 configurations.
This allows the viewer to hear the sound around them and succumb to the illusion that they are somehow even involved in the movie or concert they are watching. Now the presence of this decoder can be considered mandatory, and for you, we have prepared a list of the best Dolby Atmos Enabled AV receivers.
How many speakers do I need for Dolby Atmos?
For Dolby Atmos to work appropriately in a small room, a 5.1.2 or 7.1.2 sound system with two ceiling speakers or speakers that reflect sounds from the ceiling is sufficient. For larger rooms, it is recommended to use the 9.1.4 system, which differs from the 7.1.4 system with an additional pair of front speakers that are widely spaced on the sides.
Dolby Atmos vs. DTS:X – which is better?
It is difficult to say with certainty which sound compression system is better – DTS or Dolby. A compressed DTS file contains three times more audio information than the same Dolby track. However, in practice, for the layman, these differences are almost invisible. Thus, it can be assumed that both systems will work equally well in the home environment of an ordinary user.
DTS:X
DTS: X is very similar to Dolby Atmos. It is based on object-oriented 3D audio. By mixing soundtracks for new films, recording studios have gained a powerful tool for enhancing the audiovisual experience of viewers/listeners. DTS: X is superimposed on the existing DTS-HD Master Audio soundtrack on Blu-ray Discs.
DTS: X does not have a dedicated audio system like Atmos, which means it can work with just about any combination of sound systems. At home, DTS: X supports a maximum of 32 speakers. And in this regard, 7.2.4 or 5.1.2 systems can be configured in the same way as in Dolby Atmos, and at the same time, many other configurations that are not limited.
Fifth question: Video features
In addition to creating a surround sound environment, modern receivers are equipped with advanced video paths that transmit high-quality images.
4K
4K is the successor to the 2K standard and a digital image encoding method used in the film industry. 4K technology means more pixels and, therefore, a better picture, especially on larger screens. And receivers need support for this technology to work with modern TVs and projectors.
And regardless of the aspect ratio, 4K images are more precise and more detailed. In addition, 4K technology often goes hand-in-hand with High Dynamic Range (HDR). However, such high quality becomes available if all home theater devices support 4K images. That's why we've made a list of the best 4K AV receivers to choose from.
8K
8K is now considered the most advanced resolution of video streaming. It is four times greater than the 4K resolution you already know. And among the receivers, it can be operated only by powerful premium devices. However, unfortunately, there are not so many movies with this resolution. So soon, 8K is the scaling of 4K to even higher image quality. And for this reason, receivers with 8K support can work perfectly with both 4K and 8K TVs.
HDR
The HDR means a wide dynamic range. Simply put, colors become brighter, take on a more natural shape, and details become sharper. An example would be a sunset on the beach or a car racing through the streets after dark. A TV with HDR will make it more realistic for the viewer.
Pass-through and upscaling
The upscaling feature means that low-definition content will fill the entire screen of a high-definition TV. Thanks to upscaling, the image receives additional pixels, which are calculated and created by the AI.
For example, upscaled 1080p content on a 4K screen often looks better than 1080p content on a regular 1080p screen. Scaling isn't magic – you won't get as crisp as you can with true native 4K content. The pass-through function, on the other hand, works in exactly the opposite way. It is based on transmitting the original video signal from the source to the TV without any modifications.
Dolby Vision
Dolby Vision and HDR have a similar goal – to provide the user with an image as close to the real world as possible. However, Dolby Vision is a licensed technology, so you have to pay for its implementation, while all manufacturers can use HDR at no additional cost.
Sixth question: Multi-room (Multi-zone)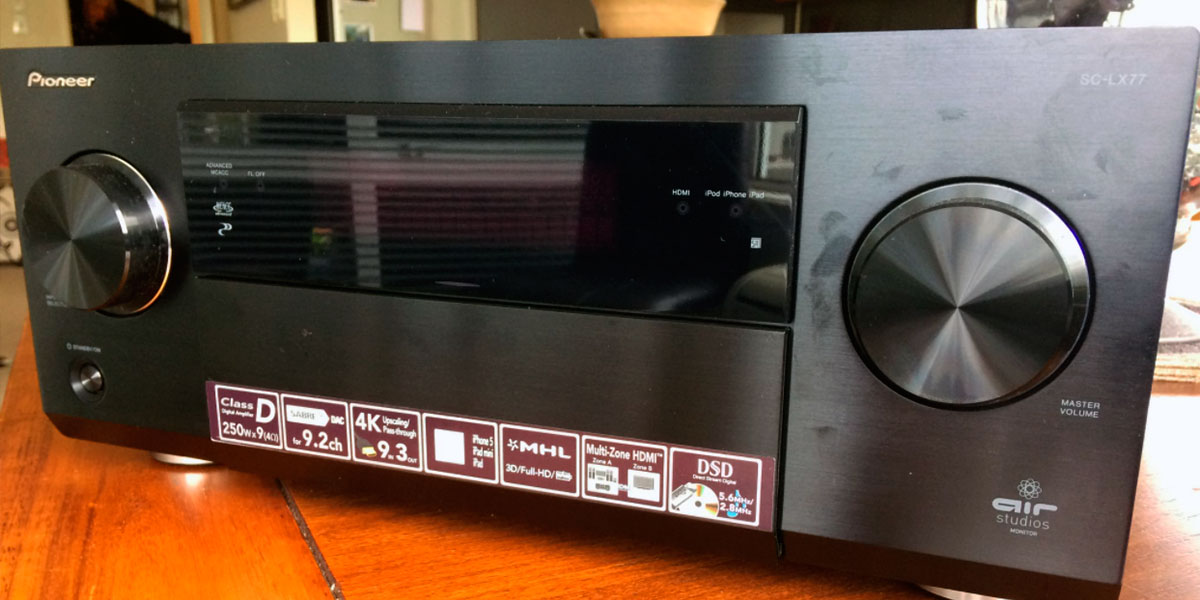 Multi-room is one of the most valuable features of receivers. And as the name implies, this feature allows you to sound additional rooms. Moreover, multi-room can be implemented both wired and wirelessly. And many renowned manufacturers offer their multi-room solutions.
Multi-room audio
Multiroom is a modern system that allows the transmission of sound and visual signals from one place in the house to many rooms simultaneously. Unlike other home entertainment systems, multi-room allows you to listen to different music simultaneously from one device in each additional zone. And the heart of the long-range multi-room system is the receiver to which 1 (Zone 2) or 2 (Zone 2 and Zone 3) of an additional set of speakers can be connected.
Wireless multi-room music
In addition to wired solutions, there are also wireless multi-room systems. They can be based on Bluetooth technology or proprietary third-party technologies. And to take advantage of these technologies, the receiver must have built-in support.
Yamaha MusicCast
This is Yamaha's multi-room technology. This technology allows you to create a whole network of devices by connecting them via wifi. In our case, the center of the network will be the receiver to which only MusicCast speakers can be connected. This entire system can be controlled with a smartphone via the MusicCast CONTROLLER app.
Denon/Marantz HEOS
Heos is Denon's wireless LAN system for multi-room wifi audio systems. The principle of operation is very similar to that of MusicCast, considering that Heos speakers can also work via a Bluetooth connection. The big plus of this technology is that it provides very accurate audio synchronization between Heos devices.
Speaker A/B switching
On receivers, speaker A and speaker B mounting terminals are the same amplifier channel, and two different speakers can be connected there. This is used to get set A to work in the main area and set B to play sound from another room or surround back set.
Seventh question: Advanced features
And now it's the turn of the features that bring comfort in using the receiver, but their presence or absence will not critically affect your experience.
Automatic speaker calibration
Perfectly simplifying the work with the receiver, there is an automatic sound calibration function. It works based on AI and receives the acoustic characteristics of the room through a special microphone.
Each of the leading manufacturers has its automatic calibration system:
Onkyo – AccuEQ,
Pioneer – Multi-Channel Acoustic Calibration (MCACC),
Sony – Digital Cinema Auto Calibration (DCAC) EX,
Yamaha – Parametric Room Optimizer (YPAO).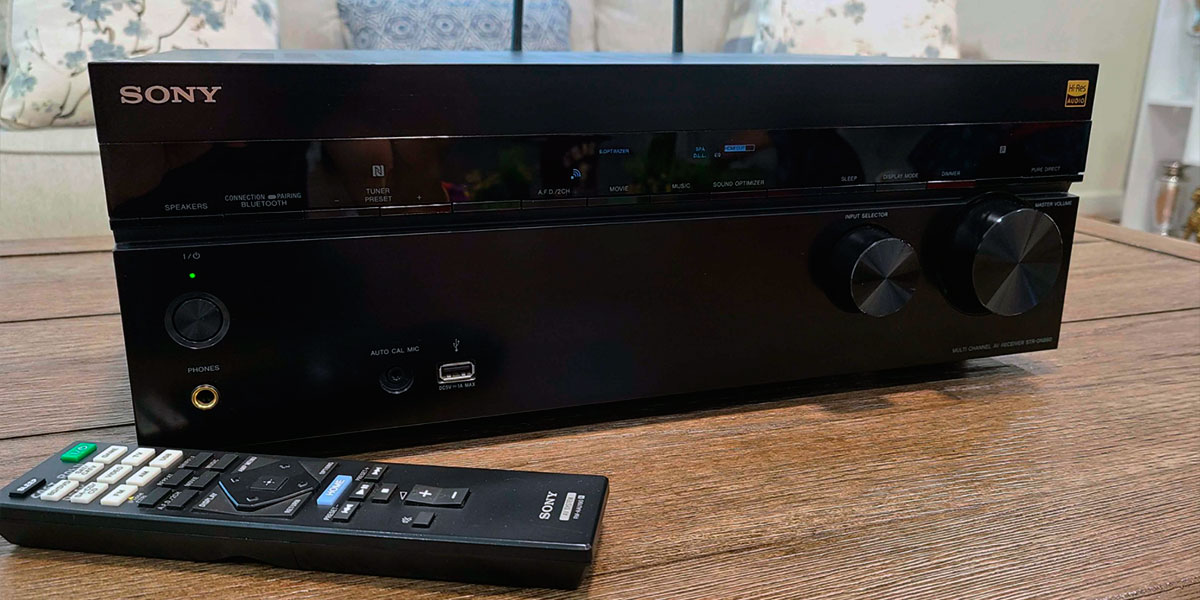 AM/FM tuner, HD, satellite, and internet radio
The vast majority of receivers have an AM / FM radio receiver. Or even HD format, where the same radio station broadcasts in digital format. And it comes in very handy when you need constant background music. However, besides standard radio receivers, receivers can work with the Internet or satellite radio, where the transmission goes as a "stream." This format is gaining more and more popularity in the United States.
Streaming services
Streaming audio and video have become a part of our lives. Such services provide access to content without having to download it. Receivers are equipped with direct access to a variety of such services for maximum user convenience.
AirPlay and AirPlay 2
AirPlay is a technology licensed from Apple and only works with Apple devices or certified devices. AirPlay allows transmission from one device to one receiver. The second version provides transmission to multiple receivers simultaneously. Plus, AirPlay 2 lets you stream video to your TV and stream audio separately to your speakers.
Chromecast
Google Chromecast enables wireless image streaming, whether from a computer with the Google Chrome browser or an Android or iOS phone. This technology's significant advantage is compatibility with wireless speakers, which can be connected even in groups to create multi-room, or compatibility with Google Assistant.
Spotify
One of the most popular music streaming services is Spotify. Many modern receivers have a built-in application of this service. This gives them access to a vast audio library and the ability to stream music from any device with Spotify. However, remember that the service runs on a subscription model and has several plans. Each plan opens up new features to the user, such as streaming to devices, Spotify radio, unlimited track skipping, etc. In addition, the more expensive the plan, the higher the quality of music opens up, up to Hi-Res.
Bi-amping
Bi-Amping is a two-cable connection connecting the bass and mid-frequency sections with cables to two power amplifiers. Bi-amplification is typically used in systems where high power and reasonable control over signals in the appropriate ranges are required. Rarely found at home. This is because having more amplifiers, filtering devices, and matching loudspeakers far outweighs the cost of the effect. However, if you want better control over lane splitting and are not afraid of costs, this combination can get a good result.
Bi-wiring
Bi-wiring is a two-wire connection that connects the bass and midrange sections with separate wires from a single amplifier. Bi-wiring is designed to eliminate the mutual interaction of both loudspeakers with each other, which prevents the propagation of distortion in both ranges. The difference with bi-amping is that in the case of bi-wiring, only one amplifier is used. And this approach brings a bit of balance to the sound, but not as dramatically as bi-amping.
Voice control
The entire range of modern receivers has support for voice assistants. These are mainly Google Assistant and Amazon Alexa. With this support, we will use our voice to turn on our favorite program, change the volume or watch a selected series on Netflix. All control takes place through the receiver control app.
App control
Many Hi-Fi manufacturers offer free apps for their AV receivers that allow you to use your mobile device as a remote control: Marantz Remote App, Onkyo Remote App, Denon Remote App. Apps can be downloaded from Google Play and AppStore.
The applications differ in the set of provided functions and control features. Complete control of all essential audio and video functions is possible only for very new models of receivers. The possibility of downloading the music library is provided only for the top models.
Setup assistant
Each receiver, regardless of the price category, has a Setup assistant. This useful feature helps you set up your receiver the first time you start it up. It consists of step-by-step, visualized instructions that guide the user through setting up all the essential functions of the receiver.
RS-232
RS232, also called COM port in receivers, can be used in different ways. It all depends on what opportunities the manufacturer has given him. For example, this can be an emergency change of device firmware or connection of control devices.
DC trigger output (12V)
DC trigger output (12V) is the amplifier output for powering external devices that must work in sync with the receiver. There may be three options for assigning trigger outputs depending on the receiver: Main, Zone 2, and Source Setup.
Eight question: Dimensions and Weight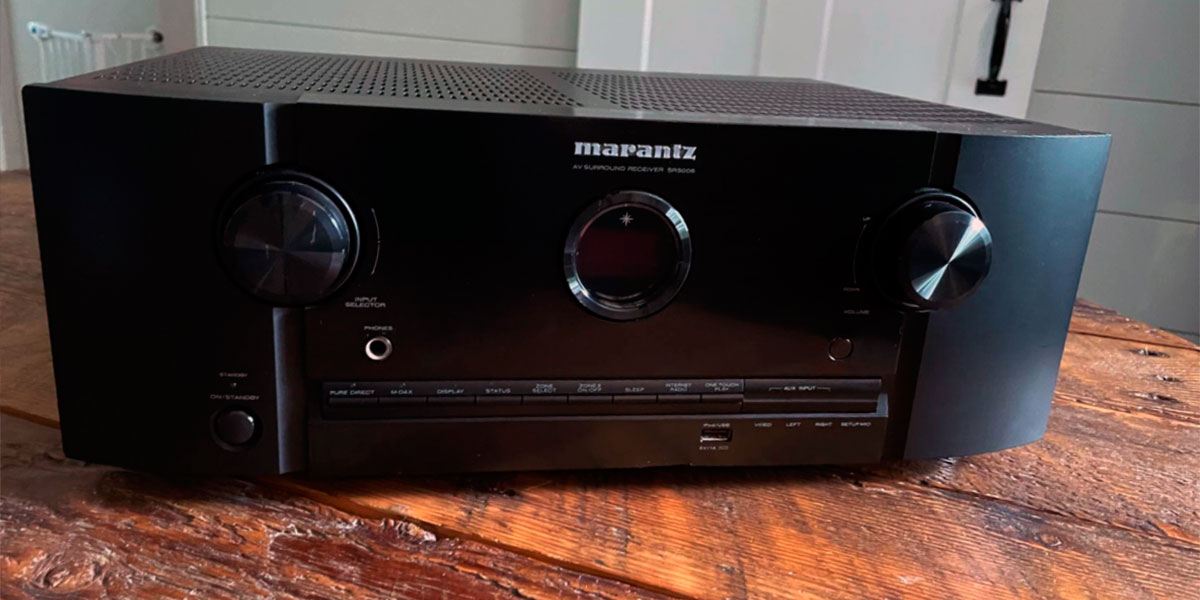 Dimensions
The receiver should be selected depending on where it will be installed. It must fit into the installation space, as well as have room for ventilation and cabling. For an example of receiver sizes, you can check our list of the best compact AV receivers.
Weight
The receivers have a solid weight. On average, it's about 22 lb (10 kg). And this weight plays a role because the receiver must stand securely to not vibrate during operation. Also, consider the vibration and weight if you mount the receiver on a shelf.
Ninth question: Power consumption
You need to consume energy responsibly, so it's essential to consider the receiver's power consumption as well.
Operational power consumption
Electricity consumption should also be considered when selecting a receiver. Because there is a correlation that the more powerful the receiver, the more power it consumes even at idle, even considering the intelligent automatic shutdown. And this also applies to the operation mode. So that's why you should not take a receiver with excessive power if you don't use it.
Standby consumption
As the critical link that ties the entire home theater system together, the receiver must always remain on. To save costs, the receivers use Standby consumption mode and have an HDMI pass-through in standby mode for viewing content that does not require the power of a home theater.
AV receiver FAQs
Can you hook up two receivers to one set of speakers?
Yes, it is possible. You can create such a configuration using the speaker selector.
Do I need a DAC if I have an AV receiver?
No, you don't, because every receiver has at least two DACs, which improve sound quality.
Can you leave your AV receiver on all the time?
You can safely leave the receiver on at all times because the equipment is set to use minimal power and goes into standby mode when not in use.
What is the difference between AV Receiver and soundbar?
The receiver is a whole multimedia combine that combines audio processing and video, and the soundbar is a system of speakers in a compact case.