In this review, you will find a detailed description of the best Denon receiver. I have tried a lot of different devices and evaluated technical characteristics of each of them. So you can rely on the information provided below.
In 1910, the company Denon started to work as a manufacturer of single-sided disc records and gramophones. At the moment, Denon is one of the most popular AV receiver developers. Let's see what it offers!
Our pick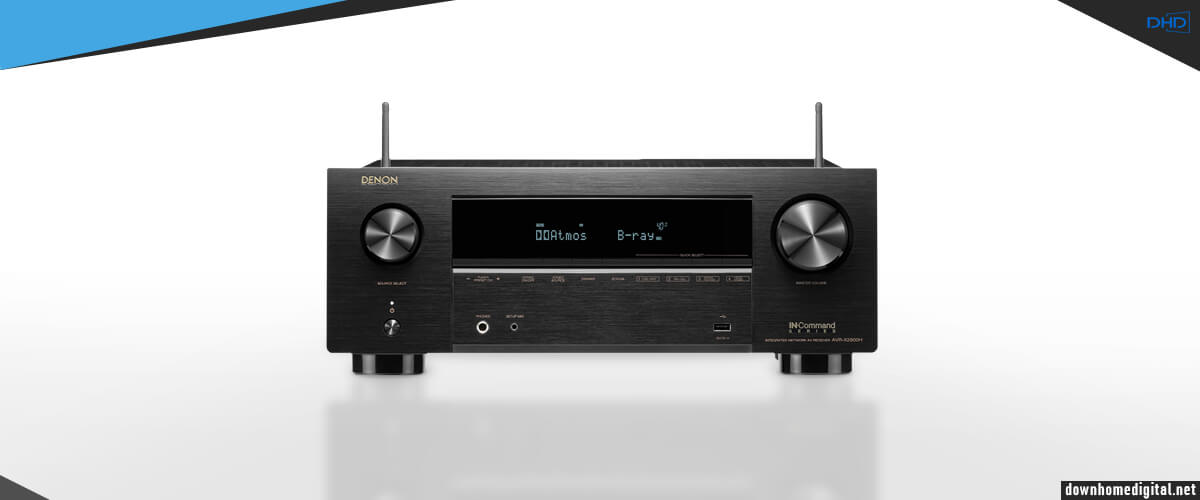 Denon AVR-X2700H
Best Denon Receiver
The new AVR-X2700H lets you build the best 4K home theater today and gives you the comfort of knowing that your AV receiver is 8K ready when you are.
Denon Receivers Comparison Table
Receivers
Channels
Stereo power, W/Ohm
THD, %
Review
Denon AVR-X2700H

best overall

7.2
95/8, 125/6
0.08
Review
Denon AVR-X6700H

best premium

11.2
140/8, 175/6
0.05
Review
Denon DRA-800H

best stereo

2.0
100/8, 120/6
0.08
Review
Best Denon Receiver Reviews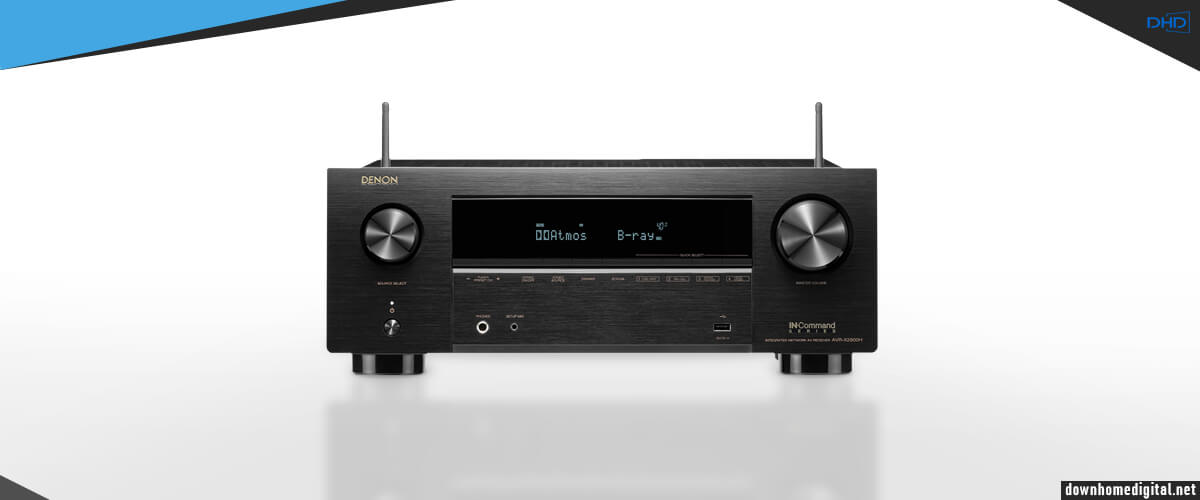 This model is the best Denon AV receiver which is a further development of the younger model. It has increased output power and expanded connectivity. At the same time, the main feature of the AV receiver remains the same – it is high-quality sound and a full set of modern functions for a more than reasonable price.
The Denon AVR-X2700H has a 7.2 configuration with discrete amplifiers for all channels and high output current. The device is equipped with six HDMI inputs and two outputs. Another HDMI feature in this model is eARC technology, which provides an audio return channel with HD and 3D sound. Video provides full support for 8K/60Hz and 4K/120Hz. A separate HDMI input and two outputs are allocated for the 8K signal. At the same time, upscaling of image resolution up to 8K is available on all six HDMI inputs.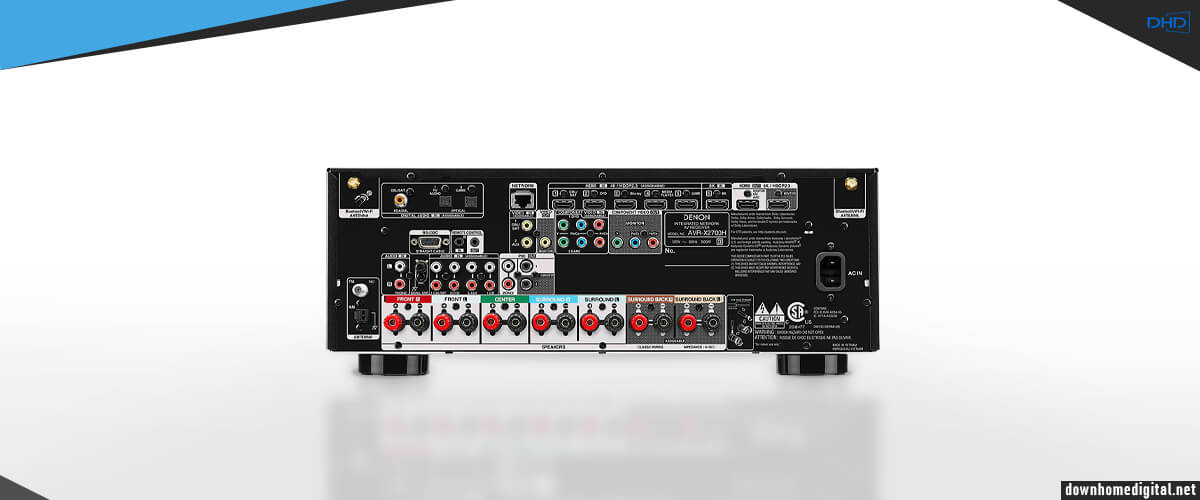 For streaming music and multi-room integration, the AVR-X2700H features proprietary HEOS technology. It allows you to play music from various services, as well as available network devices. If the AV receiver is connected to a multi-room system, then the sound from the TV can be transmitted to any room in the house. Also on the list of features of the Denon AVR-X2700H are Bluetooth and AirPlay2.
Network streaming features lets you receive content from services such as Spotify, Amazon Music HD, Tidal, Deezer, etc. Another new feature in the AVR-X2700H is support for Google Assistant and Apple Siri voice systems, which are growing in popularity. The device is equipped with 3D and HD surround sound decoders Dolby Atmos, DTS: X and DTS Virtual: X.
Key specs
Channels: 7.2
Stereo power, W: 95, 125
Impedance, Ohm: 8, 6
THD, %: 0.08
Pros
Supports Dolby Atmos Height Virtualization technology to create a surround sound picture
Connection is possible both via Ethernet and Wi-Fi
Fans of action games will benefit from the high refresh rate 4K/120Hz with variable refresh rate and automatic low latency mode to ensure that you don't miss out on the game
Cons
Can run 'warm' if used for an extended time if it does not have plenty of ventilation
Denon AVR-X6700H – best premium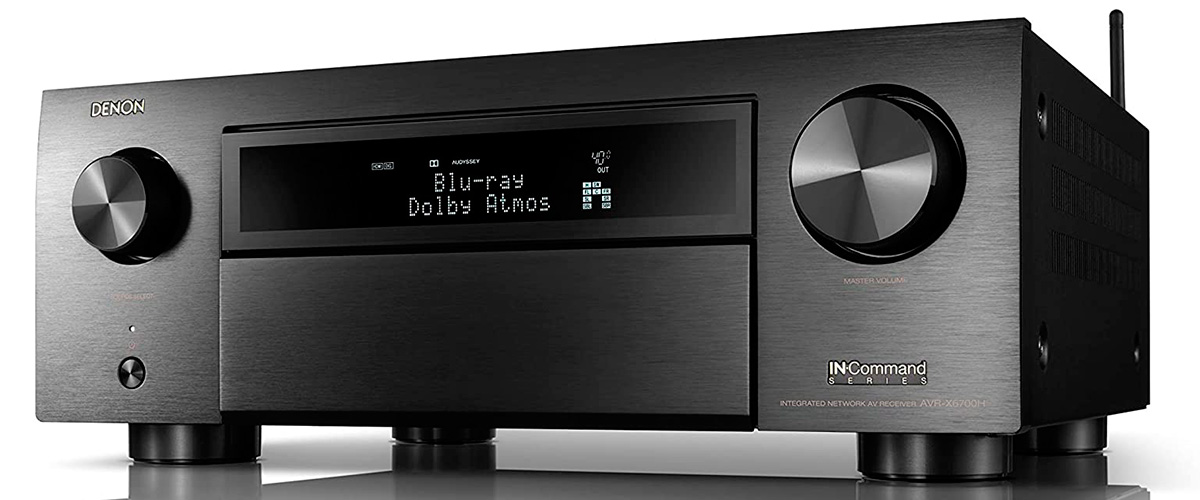 The next model in my Denon receivers review has the ability to output a signal in 4K/120 Hz or 8K/60 Hz quality. The main feature of the new product is support for 8K resolution with the possibility of HD and 4K upscaling. The top AVC-X6700H is equipped with an amplifier module in an 11.2-channel configuration. The power of the device is 205 watts per channel.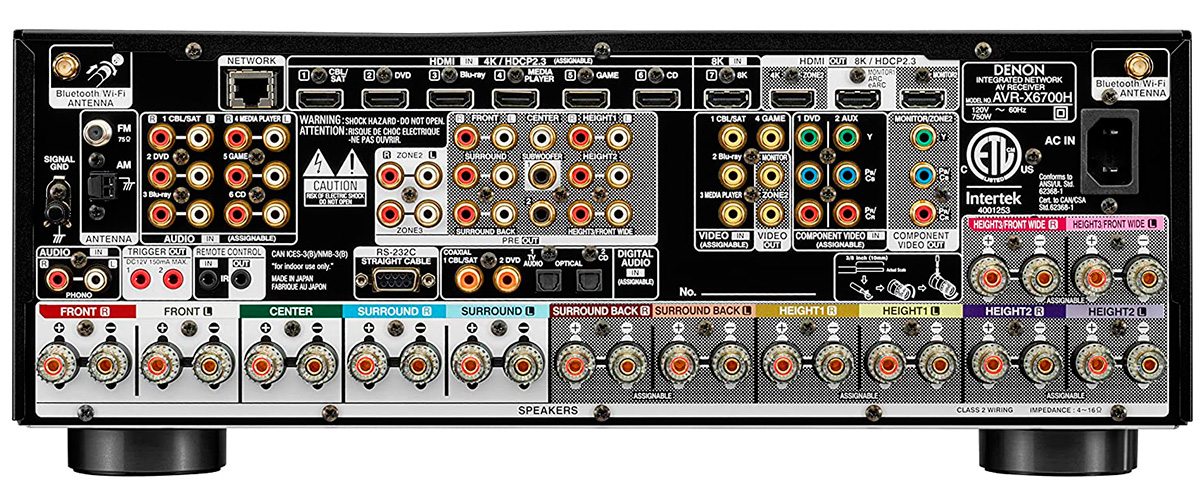 You will certainly enjoy watching movies with this receiver. All dialogues are delivered with intensity and emotion at times when necessary and allowed to lilt lyrically at others. High-quality wireless audio streaming is possible, and with HEOS proprietary multi-room technology, users can stream music from online streaming services to any room without wires. In addition to HEOS, the receiver works with Apple AirPlay 2 and Bluetooth. Audyssey technology is designed to adapt the performance of the device to the acoustics of the room, taking into account the specifics of the room.
Key specs
Channels: 11.2
Stereo power, W: 140, 175
Impedance, Ohm: 8, 6
THD, %: 0.05
Pros
Can be controlled by voice through Amazon Alexa, Google Assistant and Apple Siri
Allows playing both standard MP3 files and Hi-Res music in WAV, FLAC, ALAC and DSD 2.8/5.6 MHz formats
There is support for the latest VRR, ALLM, Dynamic HDR, HDR10 +, HDCP 2.3 and eARC technologies
Denon DRA-800H – best stereo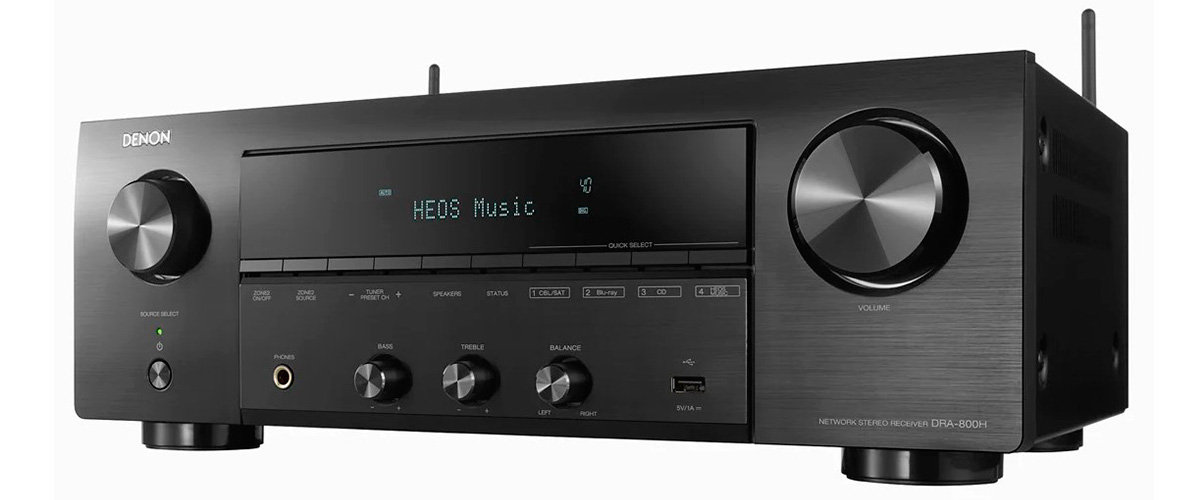 The device has a Hi-Fi stereo amplifier that provides up to 100 watts of power per channel (with a load impedance of 8 ohms, in the frequency range 20 Hz – 20 kHz and with THD 0.08%). The amplifier is made in a fully symmetrical circuitry. Denon DRA-800H is equipped with 6 HDMI inputs which provide great sound for TV and movie viewing. If you want to go retro, all the usual analog inputs are there for the asking, just like in the old days.
The model is provided with support for Hi-Res Audio with a resolution of up to 192 kHz, 24-bit – a 32-bit digital-to-analog converter AKM AK4458 is installed in the system. The DRA-800H is ready to play audio files in WAV, ALAC and DSD 2.8-5.6 MHz formats.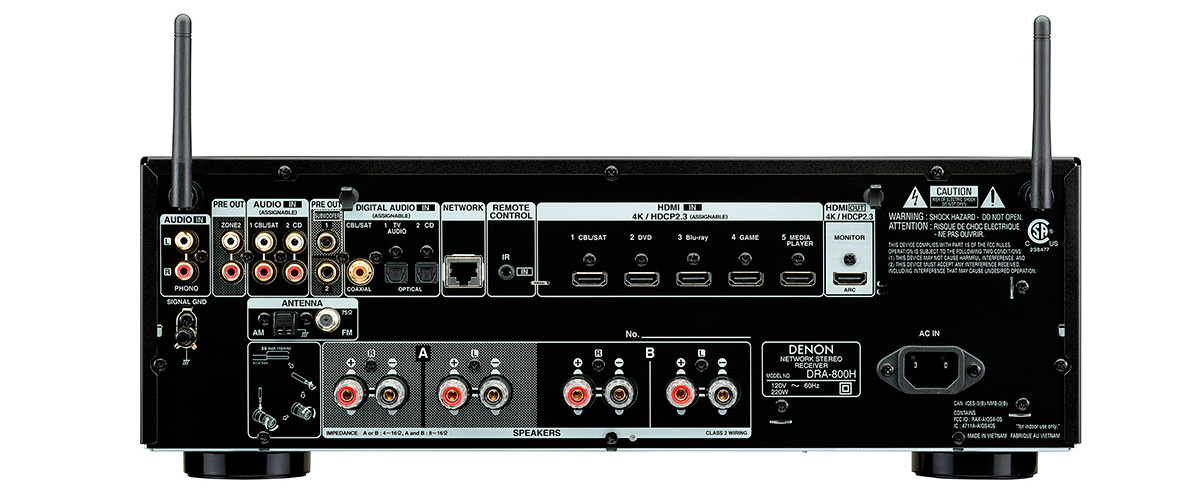 With its wireless connectivity to a Denon DRA 800h smartphone or tablet via Bluetooth or Apple's AirPlay2, your stereo receiver can be part of a synchronized BGM system in all HEOS-equipped rooms in your home. To use the Multiroom function, you must first install the free HEOS app on your smartphone or tablet.
Key specs
Channels: 2.0
Stereo power, W: 100, 120
Impedance, Ohm: 8, 6
THD, %: 0.08
Pros
Capable of playing Hi-Res files even from flash drives connected to the front USB port, wired LAN, or any available wireless connection to a home network or mobile devices
Supports all modern audio formats with the maximum bit rate due to the use of the advanced AKM AK4458 DAC
Wireless music playback is available using Wi-Fi, AirPlay 2 or Bluetooth
Cons
When music is streamed through Bluetooth, the sound is of lesser quality than receivers that have the aptX Bluetooth profile