After the emergence of a large number of wireless devices, almost every user has a desire to modernize their Hi-Fi equipment. For example, they want to use wireless speaker connections (Bluetooth and Wi-Fi) to their stereo receiver or home theater so that they don't have to depend on cables. After all, not having to worry about tangling or interfering wires can be a huge relief, especially if your entertainment system has many other devices and cords. That's what this article is all about, in which I'll walk you through some of the most common options.
Define a wireless speaker technology
Let's start with the ever-relevant Bluetooth and Wi-Fi technologies, as these are the pillars of wireless sound transmission. Bluetooth is probably the easiest way, but the harmony of sound depends on its version. But today, you can find variants with the benefits of a longer range or improved sound quality.
Wi-Fi-based solutions form an ensemble of vendors such as AirPlay and Chromecast. AirPlay provides lossless audio quality and supports multi-room streaming. Chromecast, in turn, spreads its network through Android and iOS apps, offering high-resolution audio beyond CD quality.
Looking into rarer territories, you'll encounter NFC (Near Field Communication) and RF (Radio Frequency), each playing its role in audio communication. Like a magic wand, NFC simplifies the connection process with a simple tap. And RF works on radio frequencies, enabling wireless communication even through walls. This allows you to control your audio environment from a distance.
What is the simplest way of connection?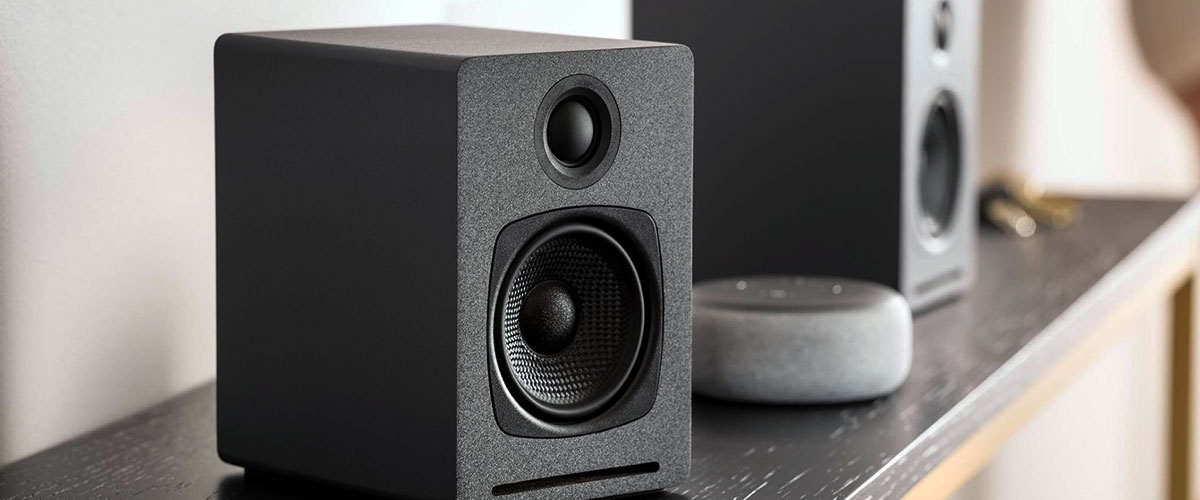 Connecting via Bluetooth
The simplest way is to use Bluetooth wireless speakers for home stereo. In this technology, people define two standards for consideration. Here, we speak about AD2P and APT-X. As for the APT-X codec, it usually offers a sampling rate of 44.1kHz on 16 Bits. By the way, it is almost identical to audio CD quality.
The pairing process is as follows:
Make sure that the Bluetooth functions of the speaker and receiver are enabled.
Set the speaker and receiver to pairing mode. Select the speaker name on the receiver. Some devices may require you to enter a PIN or code – don't worry; the manual usually provides this information.
Turn on your favorite tune and check Bluetooth operation.
When talking about Bluetooth, you can't ignore its considerations and limitations:
Audio compression reduces sound quality. Audiophiles may notice the difference.
The radius is limited to 30 feet. Moreover, walls and obstacles can affect this range.
Bluetooth follows the principle of monogamy – it connects only one source device to one receiver device.
This is probably the most unreliable way to connect, and you should be prepared for potential interference. However, modern versions of Bluetooth have improved this aspect.
What if a stereo receiver doesn't have Bluetooth?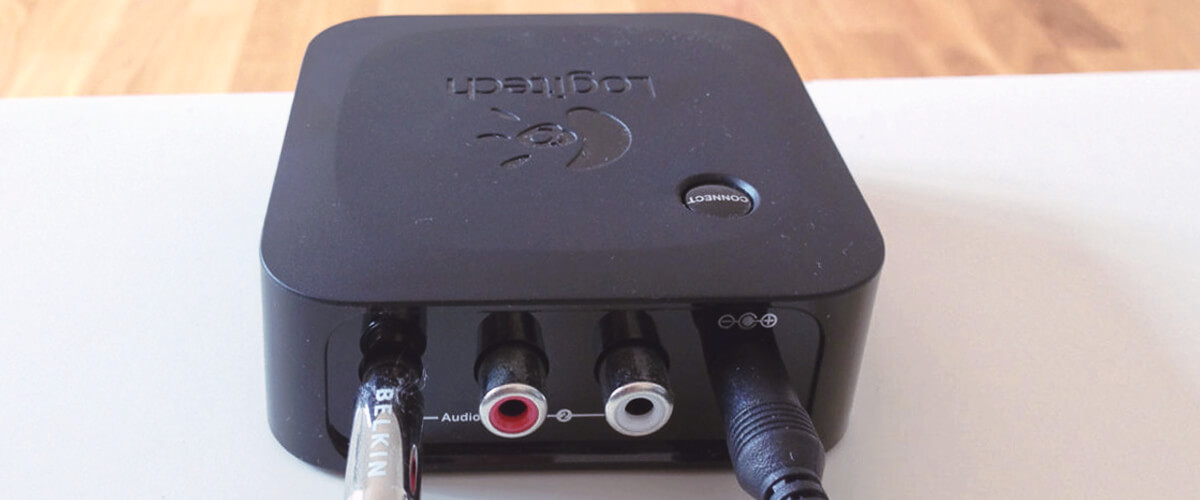 In case your old stereo receiver doesn't have a Bluetooth function, you can use a special adapter to connect speakers. Most stereos have a 3.5mm AUX input to which you can plug the Bluetooth adapter. When it is plugged in, you should pair your wireless speakers with the Bluetooth adapter. When they are paired, you will be able to hear the sound from your speakers. This type of audio transmitter sends the audio signal directly from the stereo receiver to your wireless speaker. Then, the wireless speaker amplifies the sound.
Benefits, considerations, and limitations:
Cost-effectiveness.
High compatibility.
Sound quality will depend on the quality of the Bluetooth adapter and the codecs it supports (aptX would be an advantage).
Difficulty of customization. Requires an extra step in the setup process compared to receivers with built-in Bluetooth.
Connecting via Wi-Fi
There is also a way to connect wireless hi-fi speakers to stereo receiver, which feature Wi-Fi connectivity. In this case, it will be able to support music that is contained on compatible devices connected to the same network.
The step-by-step instructions for connection in this case are as follows:
Ensure your wireless speakers and stereo receiver support a Wi-Fi connection.
Download and Install the App, if required.
Connect the speaker to Wi-Fi by following the on-screen instructions. This usually involves selecting your network from a list and entering your Wi-Fi password.
Sync with a stereo receiver. You may need to select a receiver from the list of available devices or follow certain prompts in the app.
Benefits, considerations, and limitations:
Higher audio quality.
Multi-room capability.
App control is very easy to use.
Network stability. Wi-Fi performance depends on the stability and power of your home network.
Initial setup complexity. Setting up Wi-Fi-enabled speakers can be more complex than Bluetooth pairing, as it may require application installation and network setup.
App dependency.