Modern audio equipment work with a vast number of surround sound formats, which can be discouraging for an unprepared user.
Top audio brands offer solutions for every occasion, but how can you know the difference between them and which one is best for you? Further, we will provide all possible answers to these questions.
Audio specialists can divide all of the formats into two large groups: decoders and post decoders. Post decoders, in turn, consist of general and created by specific brands of audio equipment.
Let's move from theory to practice and deal with each of them.
Surround sound decoders
Dolby Atmos
Dolby Atmos became a revolution in the development of surround sound, both in terms of recording and listening. Dolby Atmos does not provide the recording of a soundtrack per channel but the placement of sound images in space in accordance with the sound engineer's intention.
While watching movies with this technology, Dolby Atmos, in real-time, recreates the recorded surround sound image, considering how many speakers take part in the process. Thus, this format provides maximum sound quality for any system.
To use this format for viewing, you should have a receiver that has settings to work with it. Also, ceiling speakers or Atmos-supportive speakers are necessary. They can mimic ceiling speakers by directing the sound signal upward and bouncing it off the ceiling.
We have prepared a list of the best Dolby Atmos Enabled AV receivers.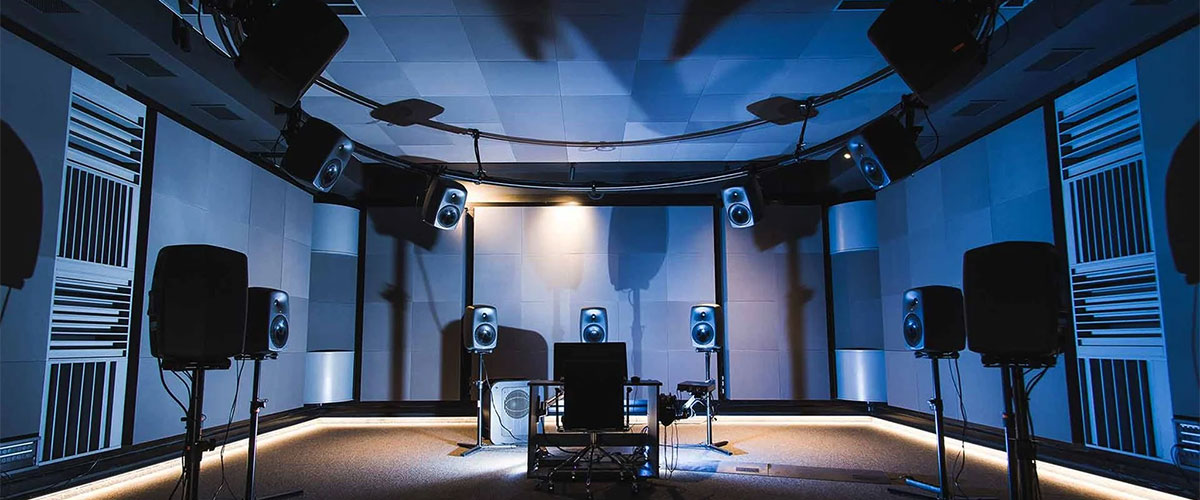 How many speakers do I need for Dolby Atmos?
The Dolby Atmos-based system can operate with up to 128 audio channels, and due to this, it is possible to enjoy the sound from up to 64 speakers.
In real life, such configurations will be most effective:
The minimum condition – is a 7.1 or 7.2 home system.
The best inexpensive choice would be a 9.1 or 9.2 home theater.
The best choice for those who are not limited in the budget is creating an 11.2 or 13.2 system.
Dolby Atmos vs DTS:X – Which Is Better?
Dolby Atmos and DTS:X are the two leaders in the world of existing home sound formats. How do they differ from each other?
In fact, they are pretty similar. In theory, DTS:X allows you to encode audio at a higher bit rate, which means higher mathematical audio fidelity. However, in practice, this difference is practically not noticeable. In the conducted sound tests between these systems, almost no participants could determine the difference.
On the other hand, Dolby Atmos creates smaller files, which means more information is available to store on the media. Also, this format has become more widespread both in conventional cinemas and at home. It has excellent compatibility: you can use it when watching almost any movie, not only on a Blu-ray disc but also on top streaming platforms.
Dolby TrueHD
This is a lossless codec for up to 192 kHz and up to 24-bit audio.
Almost all up-to-date receivers can decode this format and play it back automatically. Unfortunately, you can find it only on Blu-ray discs as it is too large for DVD.
Dolby Digital
It is the most popular surround sound format in the world. It is a widespread option for DVD and Blu-ray discs, as well as by streaming services.
The vast majority of the receiver can recognize and play it, so you should not have problems with it.
Dolby Digital Plus
This is a more advanced version of the standard Dolby Digital.
Its main difference is support for up to 15 audio channels and a more comprehensive range of data rates. Basically, this format is suitable for 6.1 and 7.1 soundtracks.
Dolby Pro Logic
This format's uniqueness is the appearance of a special center sound channel.
Matrix encoded information from the front channels passes to this channel to create a more impressive viewing practice.
DTS
This is a lossy format of surround sound. Due to this, when the sound is compressed, the quality of the original studio recording becomes slightly lower. At the same time, the compression is less than in Dolby Digital.
To play an audio track, you will need a receiver with a built-in DTS decoder.
DTS ES
This version expands on the standard DTS by adding one more surround channel.
To play this kind of soundtrack, you should have a receiver with a DTS ES decoder. Also, you need to install an additional speaker, creating a 6.1 system.
DTS 96/24
The main essence of this mode is that it can make the sound quality better when watching standard DVDs, thanks to the 96/24 audio extension.
This means the ability to deliver 5.1 channel audio at 24-bit, 96 kHz.
DTS HD Master Audio
It is very similar to Dolby True HD. It also uses lossless compression and is suitable for Blu-Ray discs.
If your system works with this format, it will play automatically. However, for older receiver models, you ought to have a Blu-Ray player that can work with it.
DTS:X
DTS:X is an object-based surround sound technology originally targeted at home theaters. It appeared in 2015 and has become the main competitor of Dolby Atmos.
What is the difference between these formats? They both create a multi-dimensional sound that mimics real life.
The main distinction is the configuration requirement of your system. DTS:X developers use Multi-Dimensional Audio technology. It allows filmmakers to have complete control over the location of audio objects.
According to the developers, this allows using their codec in any hemispherical speaker configuration. This means you can use it in 5.1 and 7.1 systems without adding additional speakers, unlike Dolby Atmos. In total, the format supports up to 32 speakers in an 11.2 channel system.
DTS:X also allows you to separately adjust the sound level of voices in the film, which will allow you to hear dialogues better.
DTS:X Pro
Auro-3D
Auro-3D requires three speaker levels:
The lower level has the same principles as systems in 5.1 or 7.1 configurations.
The middle level has 4 to 5 digital channels that completely duplicate the lower level of the system.
Top (ceiling) level – one or more speakers for sound effects from above. This level also has another title in such systems – Voice of God.
The maximum number of Auro-3D channels reaches 13.1 (based on 7.1 with full mid and high levels). The minimum system starts at 9.1 (based on 5.1 using the top 4 channels).
Post decoders (upmixing)
Dolby Surround
Dolby Surround is an upmixing algorithm that creates additional channels of sound available in your system. Thanks to this, the owner of the equipment can use its potential to the maximum.
In practice, this means that when watching a movie with a 5.1 soundtrack, you will receive additional channels.
Dolby Pro Logic II
This codec allows you to transform standard stereo sound into 5.1 surround sound. Thus, you can enjoy surround sound even when watching conventional TV channels.
It has various versions specially designed for movies, music, and games.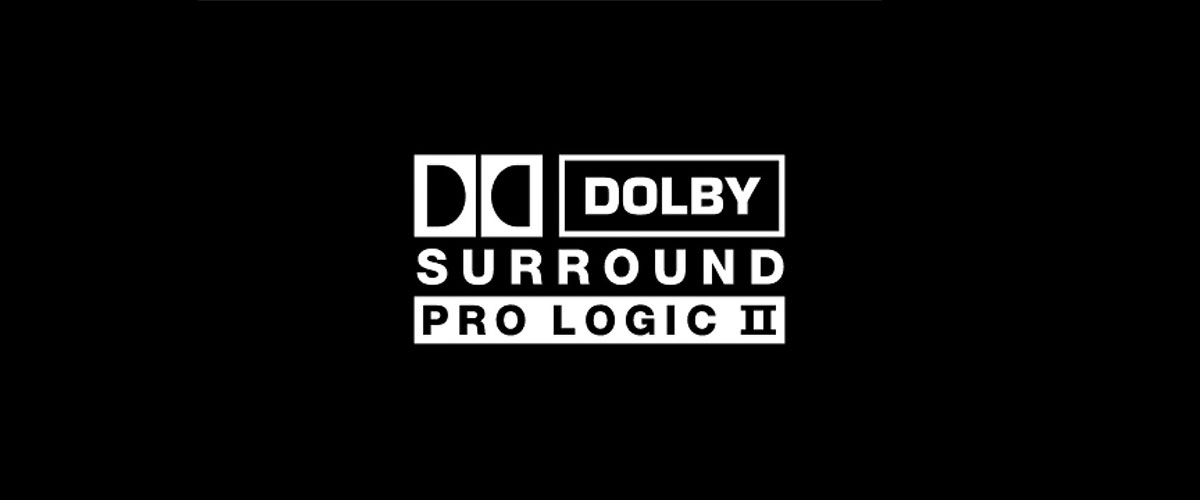 Dolby Prologic IIx
This is an improved version of the previous codec.
It allows you to convert 2-channel or 5.1 audio to 6.1 or 7.1, depending on your system. To do this, you naturally need a receiver that supports 5.1-higher settings.
Dolby Pro Logic IIz
Dolby Pro Logic IIz continues to expand the capabilities of previous formats.
Its essence is in adding height speakers to 5.1 and 7.1 systems to create 7.1 and 9.1 systems for a new sound dimension.
DTS Neural:X
This is an analog of Dolby Surround produced by DTS.
If you've got a receiver that works with this feature and in-ceiling speakers are in the pack, you can use them for stereo and 5.1 soundtracks. The system itself will create pseudo-channels to use them.
DTS Virtual:X
Its purpose is to provide a 3D sound experience without using height speakers. It is suitable for 2.1, 3.1, and 5.1 systems, again, if your equipment works with this function.
Please note that there is no possibility to play any Dolby sound, as the company prohibits it.
DTS Neo:6 Music
This one resembles Dolby Pro Logic II.
When listening to music, it creates 5.1 or 6.1 surround sound from a regular stereo track. It can also create 6.1 surround sound from a 5.1 track.
DTS Neo:6 Cinema
This format is identical to the one described above, with only one difference.
The developers have optimized it specifically for watching movies and TV shows.
THX listening modes
You can find THX listening modes on receivers certified by this brand. Most often, these are expensive premium models.
THX listening modes use THX Advanced Speaker Array technology.
In total, there are three modes – games, movies, and music adapted to specific types of sound material. The essence of these modes is to compare the original sound with the settings of your equipment and further convert it to achieve the highest quality result.
THX modes also correct the sound, adapting the original soundtrack intended for cinemas to home environments. Another plus is the ability to use them together with other Dolby or DTS modes.
DSP modes by brand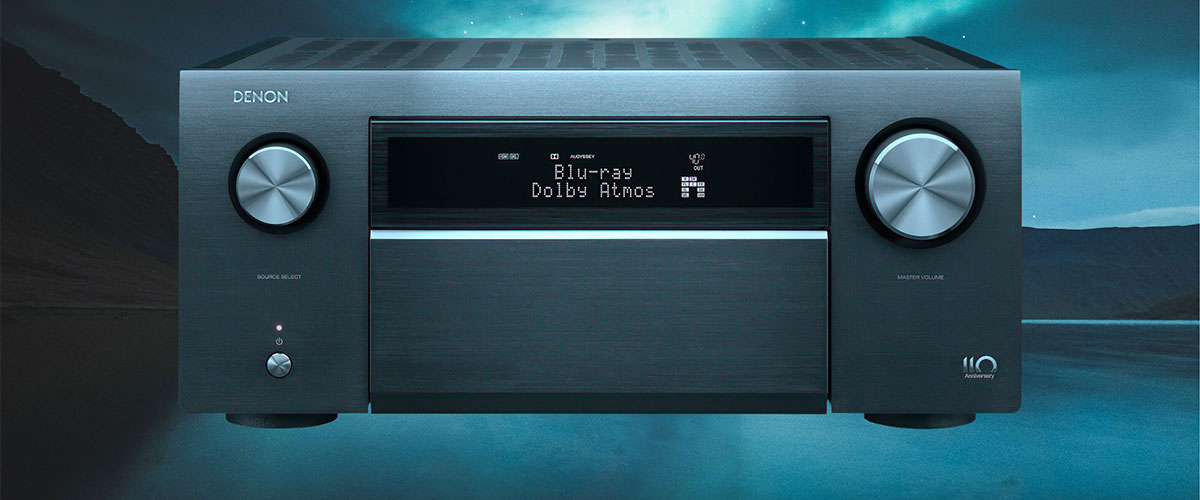 Next, our surround sound guide moves on to the important topic of DSP modes implemented by individual brands of sound technics.
We will give you the most common ones of top brands, but they may differ depending on the model you choose.
Denon AV receivers DSP modes
Auto: the system analyzes the sound signal and selects the appropriate mode by itself.
Stereo: to play standard 2-channel audio. It also converts multi-channel audio into this format.
Direct: it reproduces the sound unchanged as it is recorded on the source.
Pure Direct: similar to the previous one but with improved quality.
Multi-Channel In: suitable for the sound of multi-channel sources.
Multi-Channel Stereo: all your speakers work when playing stereo sound.
Rock Arena: to create the atmosphere of a live rock concert.
Jazz Club: for listening to jazz music in a club atmosphere.
Mono Movie: to watch movies from mono sources in surround format.
Video Game: an excellent choice for gamers who love the dynamic sound.
Matrix: mode for listening to stereo music in surround format.
Virtual: it allows you to make surround sound in headphones or a stereo system.
Onkyo AV receivers DSP modes
AllCh Stereo: uses surround speakers to play stereo sound, great for background music.
Direct: uses the same number of channels as the source and disables additional signal processing.
Pure Audio: similar to the previous one but with an even cleaner sound signal. Displays only HDMI video.
Stereo: sound output only through the side speakers and subwoofer.
Full Mono: same mono sound from all speakers.
Mono: output mono sound through the center speaker or front speakers if it is absent.
Game-Action: action games sound format.
Game-Rock: for games with rock soundtracks.
Game-RPG: optimized for role-playing games.
Game-Sports: great for sports simulators.
Multich: suitable for PCM multichannel sound.
Orchestra: creates the feeling of being in the hall at a concert of classical and opera music.
Studio-Mix: creates the effect of a club scene for pop and rock music.
T-D: mode for creating surround sound in 2 or 3 speaker systems.
THX Cinema: ideal for watching movies like in a cinema.
THX Games: gives surround sound to video games.
THX Music: to listen to music from high-quality recorded sources.
THX Select Cinema: uses THX technology to optimize sound and expand 5.1 and 7.1 soundtracks.
THX Select Games: with the help of ASA technology, it creates a surround field of multi-channel gaming sound.
THX Select Music: suitable for playing 5.1 format music with a wide sound field.
TV Logic: makes voices in TV shows clearer using surround effects.
Unplugged: best suited for acoustic music, jazz and vocals by bringing out the front stereo sound.
Yamaha AV receivers DSP modes
Stereo sound programs:
2ch Stereo: converts multi-channel sources to stereo sound.
7ch/9ch/11ch Stereo: stereo sound passes through all available speakers.
Music sound programs:
Hall in Munich/Vienna/Amsterdam: the opportunity to visit the prominent concert halls without leaving your apartment.
Church in Freiburg: the sound is like in a small stone church.
Church in Royaumont: sensations of sound from an old gothic monastery.
Chamber: imitation of sound in vast high space.
Village Vanguard: creates an atmosphere of presence in a small American jazz club.
Warehouse Loft: the sound will be like in a concrete warehouse.
Cellar Club: the feeling of a small concert hall with low ceilings.
The Roxy Theater: the sound of a concert at a rock venue for up to 500 seats.
The Bottom Line: cozy jazz venue with a capacity of 300 people.
Movie sound programs:
Standard: to amplify the sound without changing the original positions.
Mono Movie: watch movies with a mono track with surround effects.
Spectacle: mode has a large volumetric landscape and a huge dynamic range of sound.
Sci-Fi: enhances the effect of sci-fi movies by separating voices, effects, and music.
Adventure: expanded sound field is ideal for action-heavy films.
Drama: stereophonic sound with a pleasant echo for dramas and comedies.
Enhanced: a mode that was created specifically for object 3D audio.
Entertainment sound programs:
Sports: the mode emphasizing the atmosphere of sporting events.
Action Game: this mode takes the player to the center of action in dynamic games.
Roleplaying Game: ideal for RPG games, emphasizing background music and effects.
Music Video: it creates the atmosphere of live concerts in different genres of music.
Recital/Opera: it will take you to the concert hall with emphasis on vocal parts.
Conclusion
As you have noticed, there is a considerable variety of surround sound formats and settings. But don't be afraid of them.
They can help you customize the sound for yourself more flexibly and get stronger viewing emotions.
It is also worth paying attention to the preset modes on your receiver because there may be optimal options for music, games, and movies that will help you use your speaker system to the maximum.