Every owner of a home audio system sooner or later thinks about buying a new receiver to replace the old one. But how do you know when it's time to upgrade your sound?
The main thing is a clear understanding of why you need new equipment. Do not upgrade the receiver simply because a newer model has come out. They appear almost every day, and it will become just a waste of money.
Below, we will look at the good reasons and the most common cases when you should consider buying a new receiver.
Significant reasons for upgrading the receiver
I need a multichannel receiver
Moving away from the rather outdated stereo sound is one of the most common reasons for buying a new receiver. After all, if you want to create a 5.1 system or higher, then your old stereo receiver simply will not physically allow you to do this.
If you decide to take such a step, you should first understand how many channels you need and then select new equipment. For example, if a 5.1 or 7.1 system is enough for you, then it is logical not to spend extra money on buying a very expensive receiver with 11.2 support.
I need more power, amplifier channels, pre-outs, or multi-zone support
This section has collected several important reasons for upgrading the receiver at once. Let's go through each of them.
You may need a higher receiver power if you want to buy new, more powerful speakers or your current speakers require it. Then buying a powerful receiver will increase the volume and clarity of sound.
It may also be time to upgrade AVR if you want more channels for your system. For example, you are ready to install additional speakers to create a 7.1 or higher system, and your receiver supports only 6 channels. Then you definitely can't do without buying a new one.
You may also need to add an external amplifier to your receiver to get the most out of your entire audio system. To do this, you will need pre-outs, which the receiver may simply not have. Then the upgrade of the receiver also becomes inevitable.
Multi-zoning is a feature that until recently was available only in the most expensive models but is now becoming more common. Its essence lies in the receiver's ability to separate and send a different signal to different zones or rooms. Thus, one center allows you to listen to different media in different parts of the house. You may also need a new receiver to use this feature.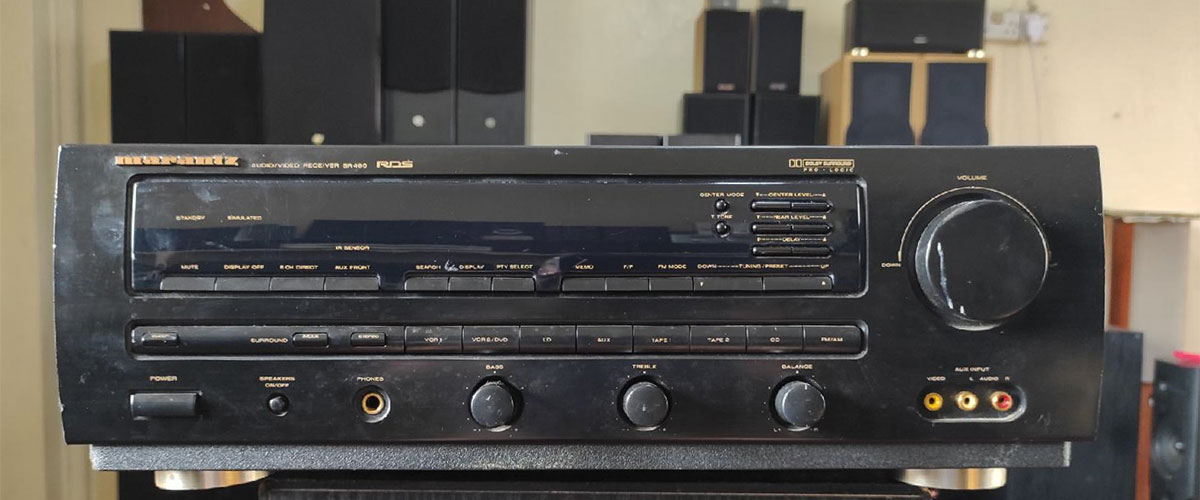 I need wireless and built-in streaming capabilities in the new AVR
Wireless and streaming technologies are becoming denser and denser in our lives, and the lack of their support by the receiver can be a problem for many people. And this also means the need to upgrade the receiver.
A wireless connection will allow you to easily connect third-party devices to your receiver and play media from them through your audio system. This is very convenient when you have guests, for example. It will also allow you to control playback directly from your gadget. Therefore, when buying a new receiver, you should pay attention to the support of wireless connections, in particular the fastest version of Bluetooth 5.0.
Having a high-speed Internet connection also plays an essential role in modern receivers. Modern streaming services offer high-quality content, which automatically increases the size of the media files, and your device must cope with the download speed. Then you can easily enjoy Spotify, Apple Music, and other platforms using your receiver.
I need advanced surround sound technologies and better video processing
If you want a high-quality breakthrough for watching movies in your home theater, you cannot do without modern surround sound technologies and high-definition video. And this is the next good reason to upgrade the receiver since it is a kind of brain center for processing media files.
Dolby Atmos and DTS:X are now cutting-edge surround sound technologies. They provide complete immersion in the atmosphere of the film but also require unique settings for the audio system.
Atmos support is typical for premium receiver models. Also, the Atmos system requires the connection of ceiling speakers, which you will also need to purchase. DTS:X does not require adding new speakers to your system and is often common for cheaper receiver models. This does not mean that this technology is worse – they are pretty similar to each other. Just buying a receiver that supports DTS:X can be a better budget choice.
Now it's worth mentioning the high-resolution formats for watching videos. Almost all modern TVs support high definition 4K or 8K, as well as HDR formats, in particular, the most popular of them HDR10. This means that content producers also use these formats for recording, for example, 4K is typical for Blu-ray discs. Therefore, to enjoy the full picture quality when watching, you need a TV and receiver that supports the same formats.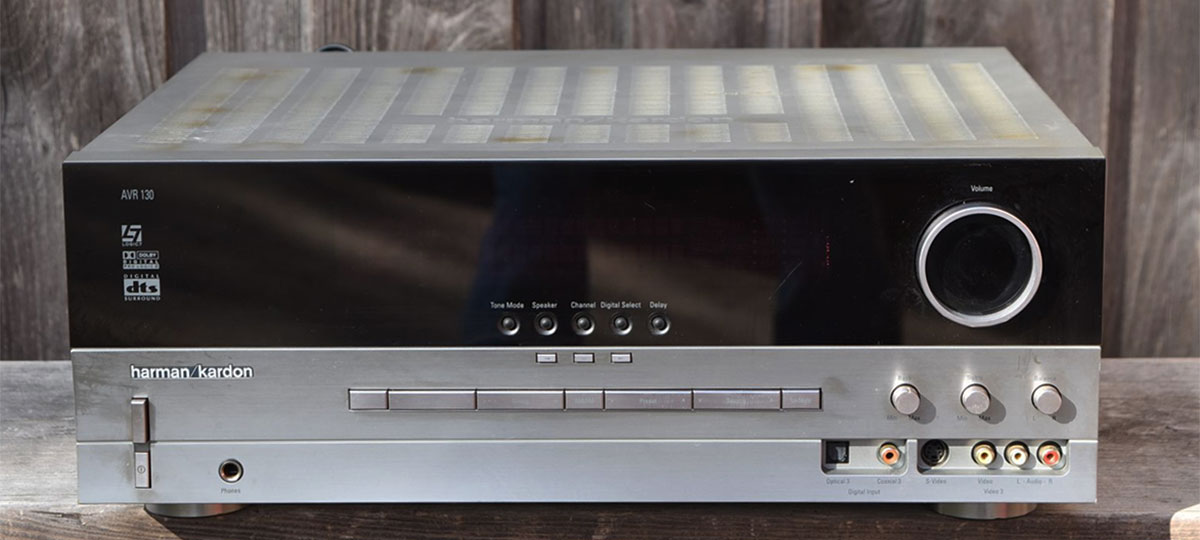 I need more connection options
Modern home theater has ceased to be used exclusively for watching movies. It has become a real media center of your home, which means that your receiver must correspond to this status.
If you want to connect game consoles, PCs, various players, and other devices to it, then the number and variety of inputs in the receiver will be of great importance to you and can be a decisive upgrade factor.
HDMI connections are in high demand in modern realities because they provide the best data quality transfer. The most commonly seen format is HDMI 2.0, although more devices are moving to the newest 2.1 format. These are new generation consoles and new TVs. To get the most out of them, you'll need your receiver to support this format too.
In general, we recommend you have at least 4 HDMI inputs on your receiver to have headroom for connecting new devices in the future.
What to do with old receivers
When should I upgrade my AV receiver? This is undoubtedly the main question of our guide. But there is another equally important issue. What should I do with the old one?
The modern world and the ecological situation require responsible consumption from every person, and the use of electronics is no exception. Therefore, throwing the old receiver into the trash can is not the best solution.
Instead, let's look at acceptable options.
Resale of an old receiver
There are several ideas for selling your old model.
Firstly, you can sell it to someone you know who is not yet ready to spend big money on a new receiver. You can also post a sale ad on eBay or other online sites.
Many audio retailers offer a trade-in service. This means that by returning the old receiver, you can get a good discount on purchasing a new one.
Charity
In addition to getting rid of an unnecessary old receiver, you can also do a good deed. There are many charities that accept working and non-working electronics. They distribute it to help those in need or for further recycling.
You will be able to obtain a receipt that will allow you to deduct the depreciation cost of this equipment from your tax return.
Equipment utilization
You can take your old receiver to a special electronics recycling center. All you have to do is find the nearest one to you on the Internet. Conventional recycling centers also hold special days specifically for electronic equipment.