A subwoofer is always a great way to enhance your music, movie, and video game experience and "pump up" your home multimedia system. There are a lot of such devices on the market from hundreds of brands with different features and characteristics. Following current trends, I am sure you want to buy the best wireless subwoofer and enjoy the new sound without thinking about different wires and space for your new purchase. Yes, the era of wired devices is fading, and we are maximizing the capabilities of various wireless technologies. Here are just a few of the major ones:
Control and management of the subwoofer go via a mobile app.
It is easy to move wireless subwoofers around the house.
No more unneeded wires.
Our pick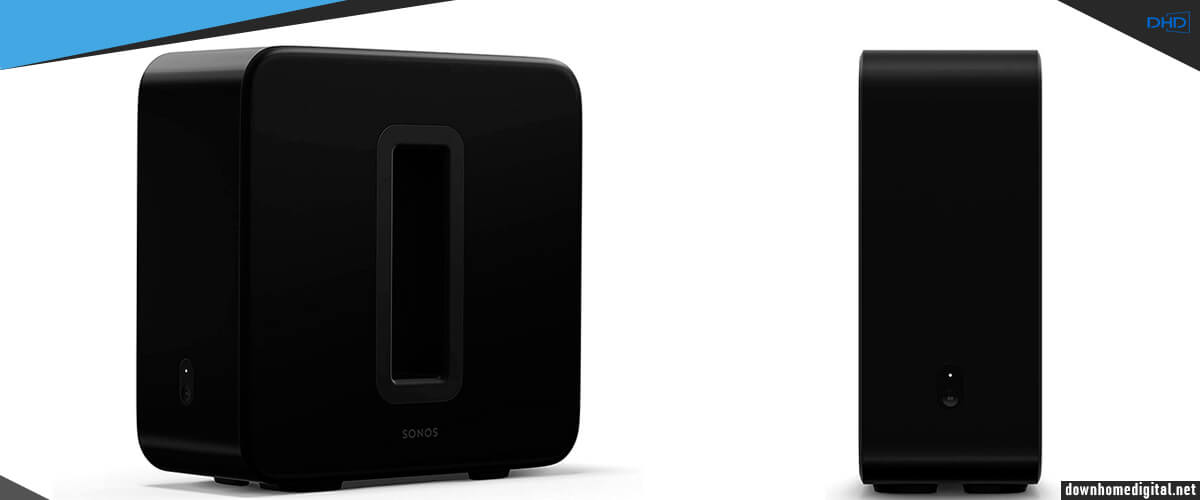 Sonos Sub Gen 3
Best Wireless Subwoofer
The wireless subwoofer for deep bass. Hear and feel the difference when you connect Sub to your Sonos system.
Read the full review
.
Given the relevance of such devices, I have selected some of the most interesting models of wireless subwoofers and tested them. Everything will be honest! And the advantages, disadvantages, and, most importantly, my personal impressions. To avoid " burying yourself" in the technical terms of the manufacturers, it is enough to read my review and make an informed choice of your new purchase.
Wireless home theater subs comparison table
Name
Power, W
Driver size, inch.
Frequency response
Dimensions, inch (HxWxD)
Review
Sonos Sub Gen 3

best overall

650
6
to 25 Hz
15.9x15x6.3
Review
Bose Bass Module 700

also great

N/A
N/A
N/A
12.9×11.6×11.6
Review
Klipsch R-12SWi

budget

200/400
12
29Hz-120Hz
16x14x18.5
Review
Klipsch SPL-150

premium

400
15
18Hz-125Hz
22.3×19.5×21.5
Review
We don't recommend
Sonos SUB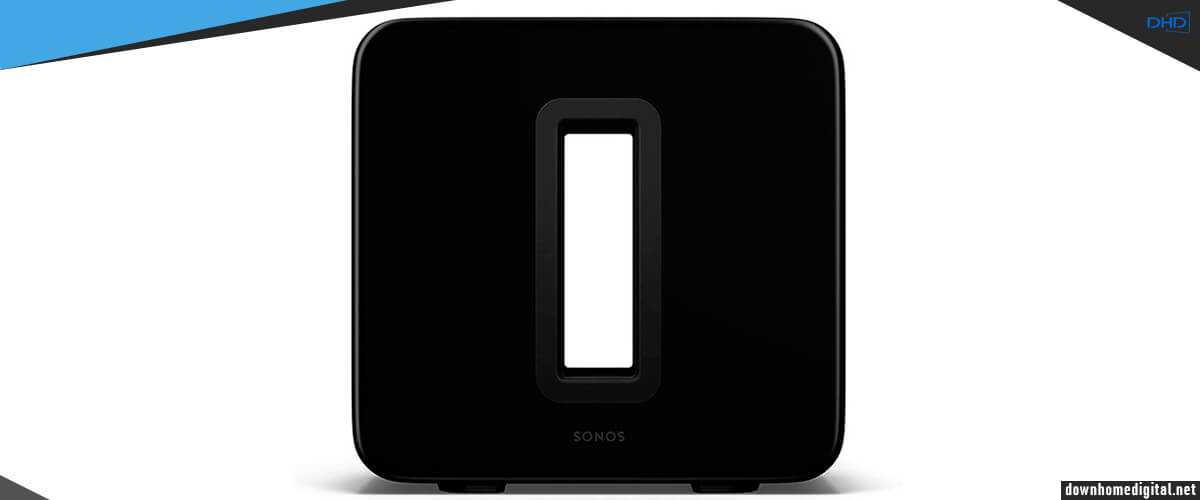 Cons
It is already an outdated model from this manufacturer, and you can simply get Sonos Sub Gen 3.
The range of the wireless signal is not enough to arrange a nice audio system at home.
The application to manage this subwoofer is outdated and difficult to use.
You may face connectivity issues.
Best Wireless Subwoofer Reviews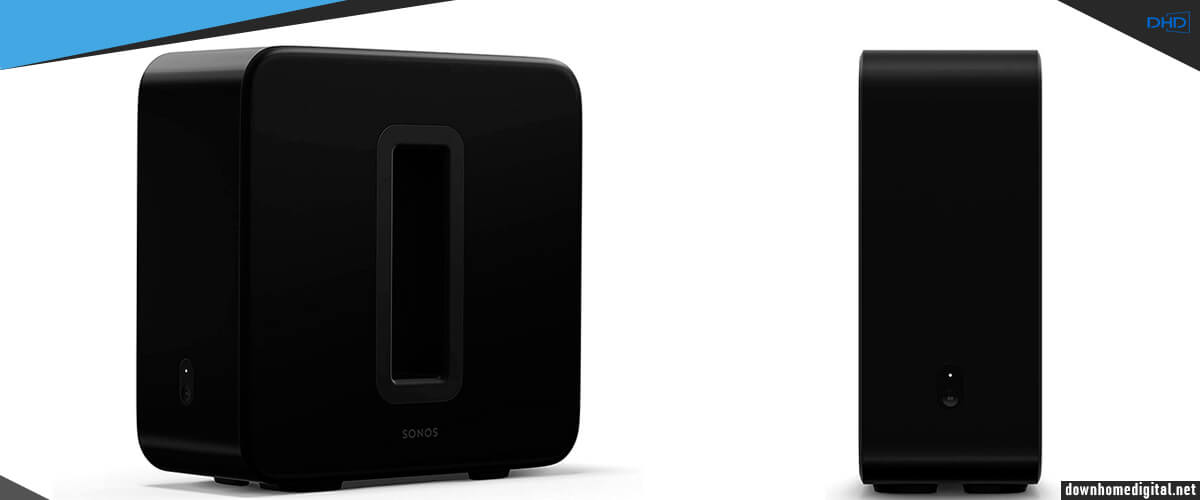 The third generation Sonos Sub is a unique wireless subwoofer that adds the finishing touch to your system. It can become your best wireless subwoofer. A socket and the simple setup via the Sonos app are sufficient to generate impressively deep and dynamic bass throughout the room. Combine the subwoofer with two wireless speakers, and you have a fully equipped stereo system with a minimum of cables. Sonos Sub (Gen3) is available in high-gloss black or high-gloss white. A suitable wall bracket is optionally available.
In the third-generation Sonos Sub, the two woofers are built into the housing so that their fronts face each other. As a result, their vibrations are balanced out and are not transferred to the housing. This way, you get a very clean bass without a "housing sound". Thanks to its special design, the Sonos Sub can work in both portrait and landscape format.
Moreover, due to two built-in force-canceling drivers, the new generation of WiFi subwoofers gives your system a decent bass boost that can not only be heard but also felt. Besides, Sonos has given the subwoofer a new surface and improved the technology, including higher storage capacity and a more powerful CPU.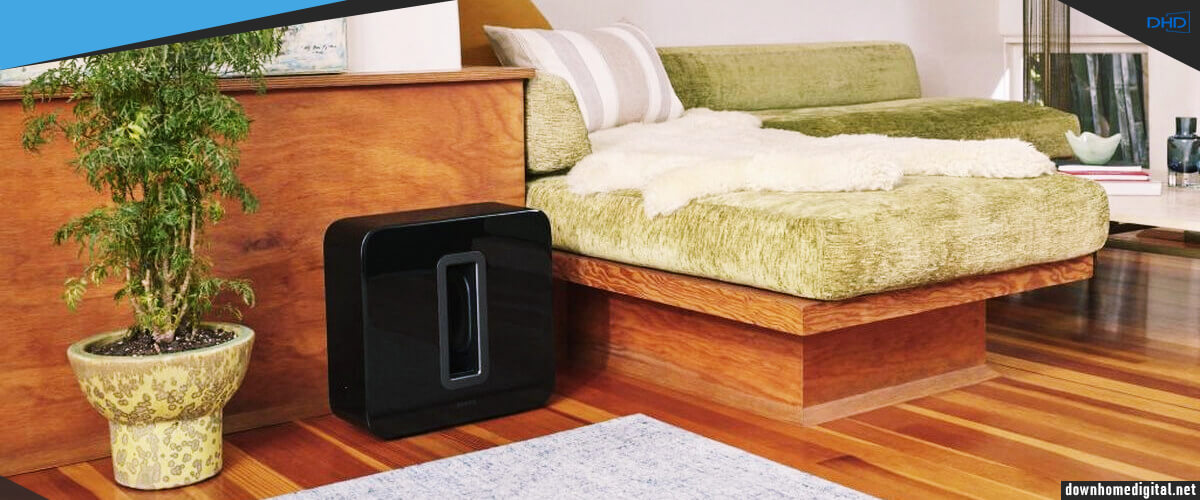 The Sonos Sub 3 offers rousing cinema sound for your own four walls at the studio level. The smart bass box from Sonos is an active subwoofer. Two class D amplifiers are already integrated with the device. With a 6-inch driver, you enjoy receiving high-quality sounds.
As a subwoofer, it gives significantly more importance to the low frequencies in music and films. The room-filling sound lets you hear every chord, every bassline, and every drum beat and feel it deep in your stomach. Thanks to Trueplay, you can rely on an optimized sound experience, no matter where you position the subwoofer. Whether lying on the floor or standing upright, the WLAN subwoofer from Sonos always delivers good performance. It is ideal for anyone who wants to get more out of their sound system and can be easily connected to other Sonos speakers.
Key specs
Power (RMS), W: 650.
Driver size, inch: 6.
Frequency response: to 25 Hz.
Dimensions, inch (HxWxD): 15.9x15x6.3.
Pros
Does not require a lot of space
Simple and convenient installation with management via a mobile app
It is a wonderful wireless subwoofer for TV sets
Volume level allows you to enjoy music in quiet and loud ways
Cons
It is not compatible with all speakers
Bose Bass Module 700 – also great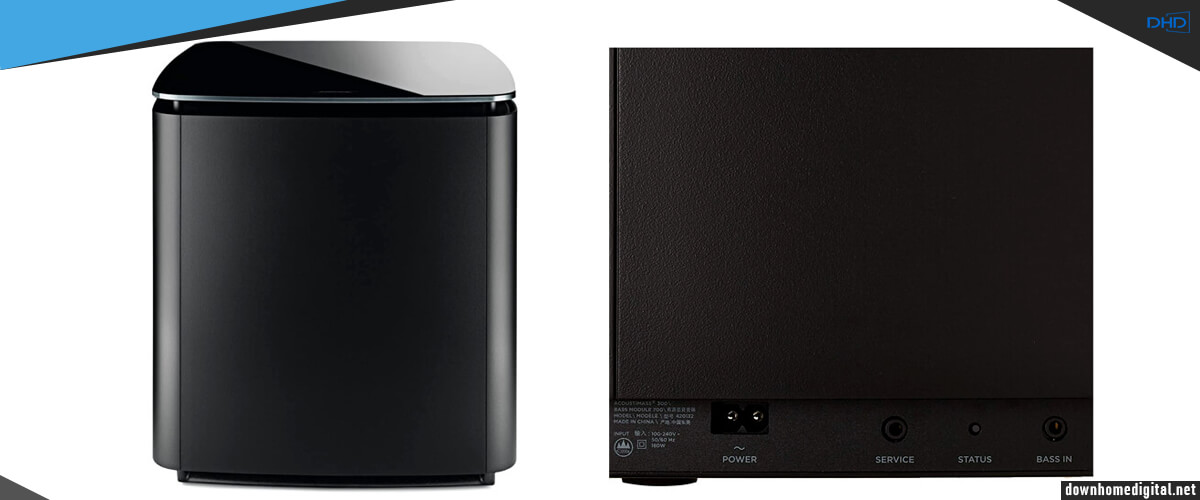 Another model I want you to get acquainted with is Bose Bass Module 700. This company has quite successful solutions with good sound, but I did not always like the design of their devices. And this time, they pleasantly surprised me in this respect. Because of the exquisite finish in the form of polished tempered glass, the Bass Module 700 looks really expensive and stylish compared to its analogs. In addition, there is a choice of 2 colors available: Bose Black and Arctic White.
The dimensions of this model are 12.9″ H x 11.6″ W x 11.6″ D (30 lbs). The radius of action of the device is about 30 feet, which will allow you to choose the most optimal place for it. By the way, Bass Module 700 can also be connected with a standard 3.5 mm audio cable.
This model is equipped with a fairly powerful 10-inch woofer, as well as a specially designed acoustic waveguide based on QuietPort technology. The manufacturer claims that all unwanted distortions are practically reduced to zero thanks to it. Well, let's check on tests.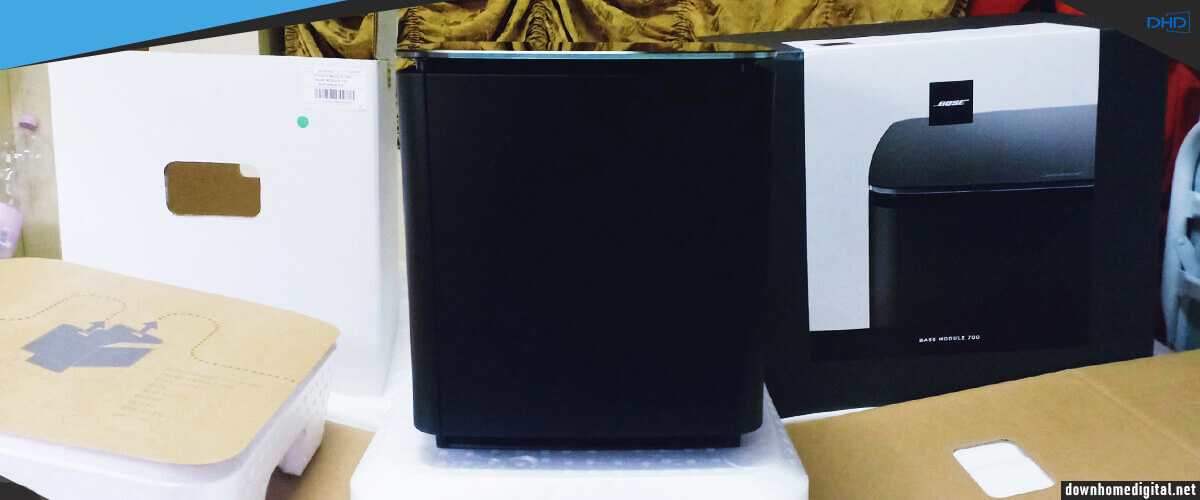 According to the test results, I was pleased with the sound! I could really feel the powerful bass and the other frequencies were on par. Compared to the previous model, there is more volume and filling of the room. The sub does not bang but rather qualitatively amplifies the bass. The QuietPort technology actually works and removes distortion. So the manufacturer was honest with us.
And now a few of my recommendations to help you make the finest use of this device. This wireless powered subwoofer should preferably be placed on the floor against the wall as the TV and the soundbar to ensure the highest sound quality. Of course, there should be a power outlet nearby. I would not recommend putting it on a shelf or a table. If you want richer bass, put the Bose Bass Module 700 closer to the wall or even in a corner. And if you feel that you need to reduce the share of low frequencies, just move it away from the wall.
Key specs
Power (RMS), W: N/A.
Driver size, inch: N/A.
Frequency response: N/A.
Dimensions, inch (HxWxD): 12.9×11.6×11.6.
Pros
Looks stylish and is quite compact.
No sound distortion, even at maximum volume.
Clear, deep, and solid bass.
Cons
May heat up quite a bit during prolonged use at full power.
Sometimes the subwoofer can lose the connection.
Klipsch R-12SWi – budget
In my opinion, Klipsch R-12SWi is a decent budget model that can easily compete with even higher-class competitors. Its design is made in the same concept as the Klipsch Reference series speakers, in which black and copper-gold colors are organically combined. The subwoofer's case is made of thick MDF, equipped with internal ties and damping to eliminate sound coloration at high volume, and its external finish is made of rough vinyl film. The front panel of the subwoofer has an LED power-on indicator. Everything is ergonomic, comfortable, and uncluttered.
The Klipsch R-12SWi has a 12-inch bass driver located on the front panel and is covered by a removable protective mesh. The bass driver has a die-cast graphite cone with external copper plating, which dampens unwanted vibrations and resonances. The speaker is connected to a powerful Class D amplifier. On the back panel of the Klipsch R-12SWi, you'll find quite a traditional set of controls.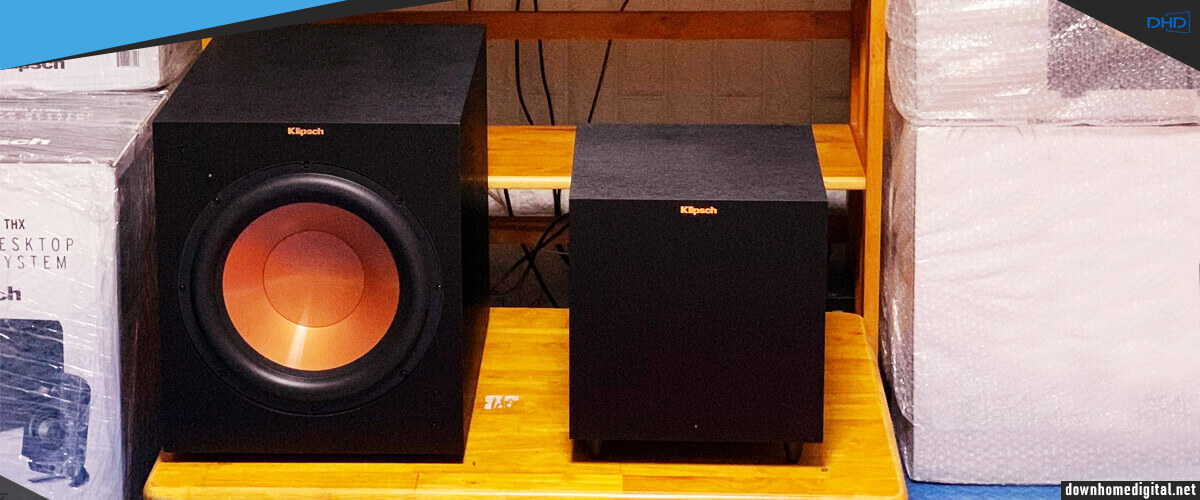 This wireless subwoofer for TV performed well during tests. I tested it in my home theater, and it really stood out from many of its counterparts. Explosions, chases, gunfights, and jet engines sounded like they were happening right in front of me. I have a spacious room, and it performed well in it, but small rooms would obviously not be good for it.
Again, here are a few of my tips. I recommend that this model not be put in a corner. Give it space and let it "breathe deeply". Then you will definitely feel its real power, and the neighbors will immediately realize that now you are the lucky owner of the subwoofer from Klipsch! And remember, if your room is smaller than average, the R-12SWi will crush you with its power, and you won't be able to enjoy it.
Key specs
Power (RMS), W: 200/400.
Driver size, inch: 12.
Frequency response: 29Hz-120Hz.
Dimensions, inch (HxWxD): 16x14x18.5.
Pros
Deep bass in large rooms.
Proprietary bass driver.
High-quality construction and durability.
Easy and quick to set up.
Cons
A slight delay in some of the bass.
The cabinet could have been optimized to make the bass smoother.
Klipsch SPL-150 – premium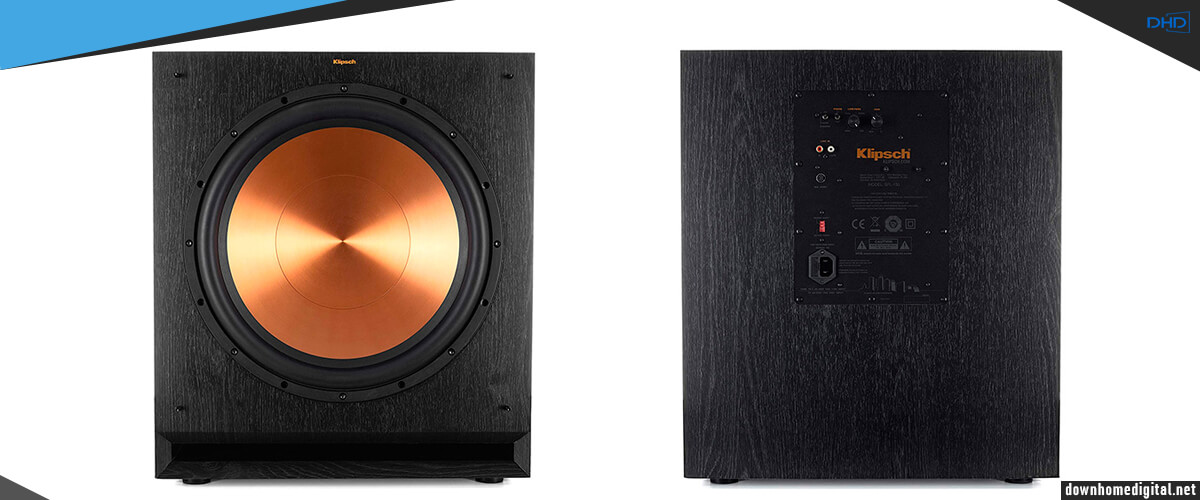 This is how the home cinema is really fun. Both maximum film levels with an earthquake character and dynamically played live music are accurately and impulsively reproduced by the Klipsch SPL-150. This bass unit also has a precise grip on soft tones and extends the listening pleasure tremendously and impressively down to the very lowest frequency ranges.
The class D amplifier module used in the SPL-150 provides plenty of power for the finest performance. It can deliver a full 400 watts (RMS) with short pulses; even 800 watts are available. The almost cubic housing of the SPL-150 was designed as a bass reflex construction with a large slot on the front of the subwoofer, which serves as a reflex port.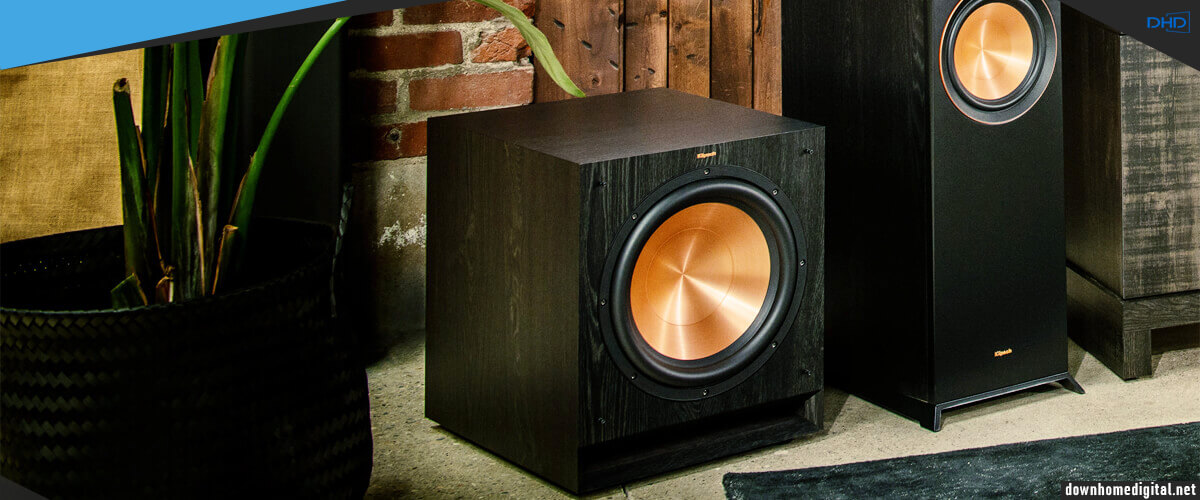 Thanks to its ample power amplifier output, it also provides sound for large listening rooms with enormous serenity, it has a first-class depth and creates an absolutely realistic spatial effect Impression and doesn't fail when it comes to the subject of "precision", but hits the mark here too. Despite the huge 15-inch bass driver with a cerametallic membrane, it hits even small bass impulses precisely.
It is a nice subwoofer, but the main drawback is the absence of an inbuilt wireless adapter. To enjoy it in wireless mode, you need to buy it separately.
Key specs
Power (RMS), W: 400.
Driver size, inch: 15.
Frequency response: 18Hz-125Hz.
Dimensions, inch (HxWxD): 22.3×19.5×21.5.
Pros
It is compatible with various adapters, receives, amplifiers, and other devices.
Installation and adjustment do no take a lot of time.
Precise and deep bass.
On various pressure levels, you receive clear, high-quality sound.
Cons
To use it as a wireless powered subwoofer, you need to buy an adapter.
Samsung SWA-W700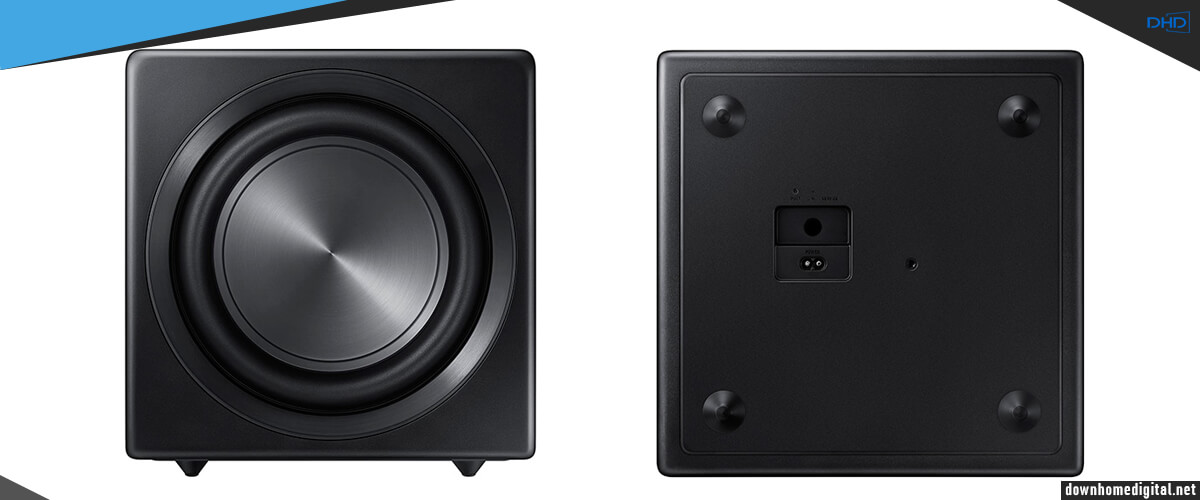 This Samsung subwoofer, which has an output power of 700 watts, promises noticeable deep bass. The wireless model also impresses with its compact and space-saving cube design, which allows space-saving installation anywhere in the room. Due to its power, the manufacturer recommends the device for larger rooms and combines the power with a stylish design and sturdy housing.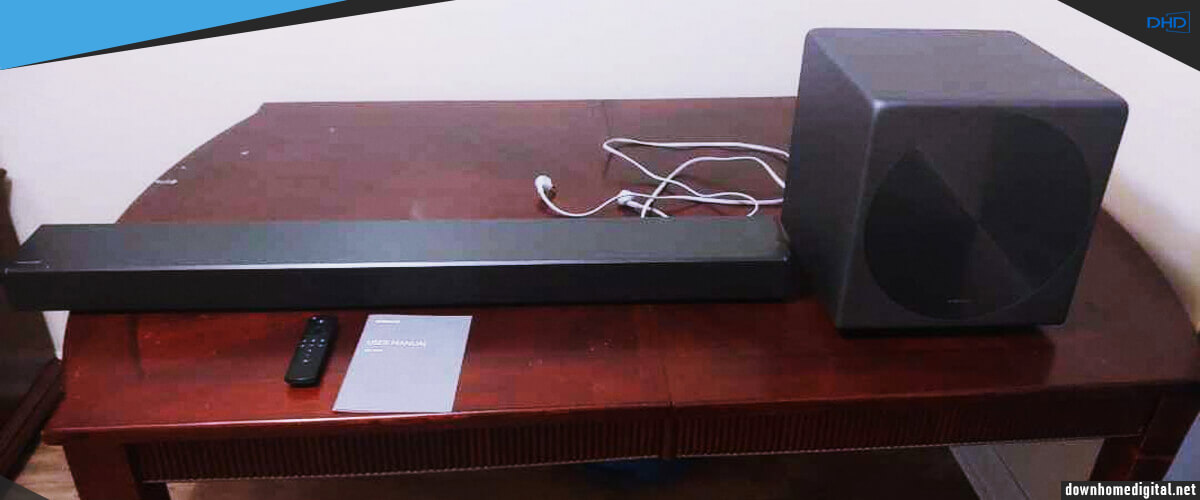 It has an extremely powerful alternative that promises smooth sound quality. The wireless Samsung subwoofer can be classified in the middle to higher price segment and offers a strong sound performance and elegant and high-quality workmanship under these conditions. Samsung's Distortion Cancelling technology detects and neutralizes distortion before it occurs.
A strong performance can be expected due to the 10-inch driver. The wireless model is ideally suited to complement a Samsung soundbar and provide an even more intense sound. The device offers good sound quality and is particularly appealing to users who want a small woofer that is still able to fill a large room with sound.
Key specs
Power (RMS), W: N/A.
Driver size, inch: 10.
Frequency response: 27Hz-120Hz.
Dimensions, inch (HxWxD): 13.3×12.6×12.6.
Pros
It easily pairs with various devices.
Excellent quality of the sounds and bass.
It is suitable for home theatre audio systems.
You will not have difficulties in managing this model.
Cons
On the rear side of the subwoofer, you have only volume level control.
How to make your subwoofer wireless?
If you already have a nice subwoofer, there are possibilities to make it wireless. First, you must check if your model is compatible with adapters or AV devices. In most cases, you should be able to do that. By getting the proper device, you simply connect it and adjust the receiving signals. The transmitter should be connected to an AV receiver. Alternatively, a transmitter can be connected to a two-channel stereo preamplifier. Then, you cable the receiver with a subwoofer via single RCA to LFE input. When it is over, you just synchronize devices to have them the same frequencies and volume. As a result, you receive a personal wireless home theater sub.
FAQ
Is a wireless subwoofer good?
There are pros and cons to using a wireless subwoofer. Some people feel that the sound quality is not as good as with a wired subwoofer, while others appreciate the convenience of not having to worry about running wires through their homes. Ultimately, it is up to the individual to decide whether a wireless subwoofer is right for them.
Does a wireless subwoofer need to be plugged in?
Most wireless subwoofers will need to be plugged into an outlet in order to work. Some newer models may have battery power options, but these are typically not as powerful as models that must be plugged in. Ultimately, it is up to the individual to decide whether they want a model that needs to be plugged in or one that is battery powered.
Can you connect any wireless subwoofer to a soundbar?
In most cases, yes. However, it is always better to consult the documentation that came with your soundbar to be sure. Some soundbars may have specific requirements for the type of subwoofer that can be used.
What are the benefits of using a wireless subwoofer?
The main benefit of using a wireless subwoofer is convenience. There is no need to worry about running wires through your home, and you can place the subwoofer it is convenient for you. Additionally, many people feel that the sound quality of wireless subwoofers has improved in recent years.
Can you connect a wireless subwoofer to a TV?
Yes, in most cases you can connect a wireless subwoofer to a TV. However, you should consult the documentation that came with your TV to be sure. Some TVs may have specific requirements for the type of subwoofer that can be used.